Planet Entertainment Zone
WHAT IS THE PEZ?
The Planet Entertainment Zone (PEZ)is the place to come when you are looking for something stimulating and fun to do! The PEZ is located in Hall A on the exhibit floor. This is where you will find a variety of interesting interactive activities for the kid in everyone! New this year are interactive exhibits by, US Army, FlipSwitch VR, Oklahoma Tourism, UMB, FIRST Robotics, Boulevard Brewing, Midwest Esports League play, KCWE, Nebraska Furniture Mart, Renewal by Andersen, Minddrive Drone Racing, 5-Hour ENERGY, GEICO and more!
The PEZ is the place for entertainment and cosplay crafting demos and workshops. With 60 different performances and demonstrations throughout the 3 day weekend, we believe you will find something that interests you! Find out more about the PEZ Performance and Demo Stage's schedule here.
The PEZ is also where you will find out how talented crafters and seamstresses actually make the cosplays you see walking around the convention space! You will see everything from makeup and special effects to foam crafting and resin casting and sewing demos happening live in front of you in the PEZ Cosplay Maker Space! Go here and select PEZ Cosplay Maker Space
to see all of the demos offered over the weekend.
If you have love on your mind, look for the Super Sonic Speed Dating booth in the PEZ too! You never know where you will find love!
There is a lot to do and see in the PEZ this year! Come join in the fun! Here are the activities you can look forward to! We are adding to this list of exhibitors daily so keep checking back in!
---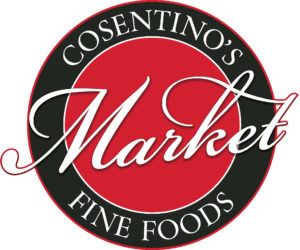 THE PEZ STAGE // Booth P1
View the PEZ Stage schedule.
THe PEZ Stage has evolved over the years into a focal point at the north end of the exhibit floor. This year you will enjoy entertainment and demonstrations all weekend long. You will find Magician's, Special FX demos, Science demos, Music and dance performers, comedy, cosplay crafting demos and more. One of the more dramatic and heartwarming features that occurs on the PEZ Stage is the annual Wheelchair Costume reveals that Walkin' & Rollin' Costumes organizes. Several lucky and deserving children are awarded a wheelchair costume which transforms their everyday mode of transport into an absolute dream costume! Check out the PEZ Stage schedule at the link above.
Cosentino's Downtown Market is this year's Sponsor of the PEZ Performance and Demonstration Stage! Conveniently located at 10 E. 13th street, the Downtown Market is a smart choice for all of your grocery needs! Be sure to check out their famous food court with the best buffet in downtown Kansas City. This is a convention favorite!
---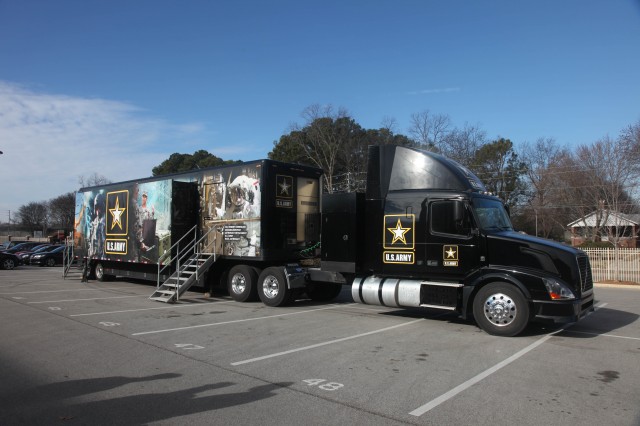 US Army Booth P79
We are pleased to announce that the US Army will be in the PEZ this year with a variety of fun and educational elements to show you. Some of America's finest will be on hand in full gear showing off the technology that is a big part of today's Army. The Battalion is bringing a bomb disposal Robot and 2 full Explosive Ordnance Disposal suits that you can try on! Come see the exciting US Army STEM Adventure Trailer! And they are planning to bring a gaming trailer so you can come in and challenge a soldier to a game or two!!
---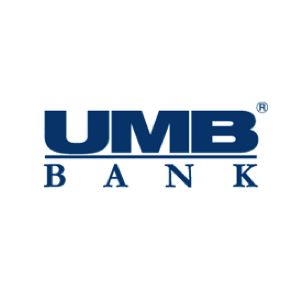 UMB Bank P83
UMB and Warner Bros. have joined forces to offer their new DC Power Visa Card – which offers heroes perks like no other card can – including 3X points on entertainment such as movie theaters, cable, internet, and streaming services. Planet Comicon 2020 Exclusive Offer: apply for the DC Power Visa at booth P83 and receive an exclusive DC Collectables Batman Black & White Lithograph by Todd McFarlane!

GEICO P90
Come meet the good folks of GEICO! Yes, they know about insurance! And yes you can learn how to save money! But at this booth you can play video games and challenges. GEICO will be giving away t-shirts, sunglasses, pop sockets, and plush geckos. Guests will have the chance to play a plinko game as well. There will be a photo opportunity on the side of the truck too!
---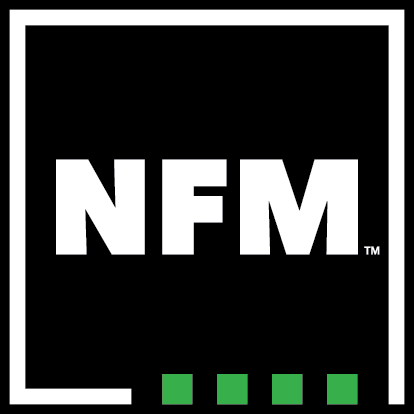 NEBRASKA FURNITURE MART P59
This isn't your Father's furniture store! It's NFM and not only do they carry every home furnishing known to mankind, they are also your one-stop-shop for board games, wall art and Funko Pop collectibles.
Every hero or villain (hey, we don't judge) needs a secret lair. Stop by the NFM booth and catch your breath while checking out the latest from Predator Gaming, PlayStation VR and Arcade1Up. Utility belt feeling a little empty? Enter to win awesome prizes while you're here!
---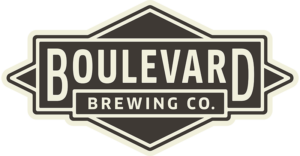 BOULEVARD BREWING COMPANY P50
Kansas City's hometown brewery is coming to Planet Comicon – find us in the PEZ in Hall A. Stop by the 'Boulevard Backyard' to sample our latest beers and to play games and challenges for fun and prizes! You might be the lucky winner of a Gaming Bundle!
---
KCWE P70
The 'W' is in the house! It's a pleasure to have KCWE back at Planet. They carry so many great shows people like to watch! Green Arrow, Batwoman, Legends of Tomorrow, Flash, Supergirl and many more!
Planet Comicon attendees of all ages who stop by KCWE Kansas City's CW's booth during the convention can play a free "Plinko"-style with the chance to win free KCWE and CW branded promotional items! Also, attendees can register to win one of two KCWE – CW Superhero "standees"! And, on Saturday, March 21st, fans who stop by the KCWE booth can snap a free photo with KCWE's own lovable costumed mascot, "CWAG The Dog"
This year KCWE is hosting Lawrence Virtual School in the PEZ. The premier virtual school in Kansas with a proven track record of student success since it was established in 2004. We invite you to learn more about what we have to offer students and families who choose to enroll with LVS. Please feel free to peruse our website at www.lvs.org and contact us with further questions.
---

Xfinity P80
Come by the Xfinity booth to discover the Future of Awesome! Xfinity is proud to be a sponsor at this years Planet Comicon. We will be on site promoting our Internet, Home Phone, Cable and Home Security products. Stop by our booth in order to enter a raffle for a chance to win a Game of Thrones or West World themed tote bag. We look forward to seeing you all there!
---

5-HOUR ENERGY P106
5-hour ENERGY® Zone – This display is 5-hour ENERGY's National Tour that visits large events throughout the country, inside our activation space we offer free interactive games to all event attendees, our games can be played to win prizes and our staff offers (1) complimentary bottle of 5-hour ENERGY® to attendees 18 years of age or older.
---

FlipSwitch VR P98
Epic Scale, Free-Roam, Multiplayer Virtual Reality is available this year in the PEZ!
With state-of-the-art wireless technology and motion tracking, we take you inside the game where your body is the controller and your mind believes it's real. Explore. Play. Conquer.
---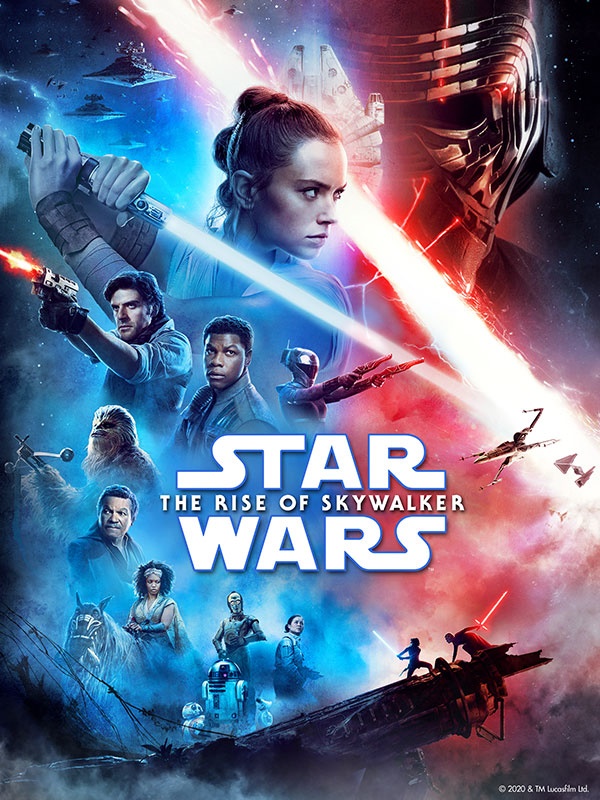 STAR WARS: THE RISE OF SKYWALKER P82
Our friends at Allied Global Marketing are celebrating the release of STAR WARS: THE RISE OF SKYWALKER arriving digitally in HD and 4K Ultra HD™ and via Movies Anywhere on March 17, and landing physically in 4K Ultra HD™, Blu-ray™ and DVD on March 31!
---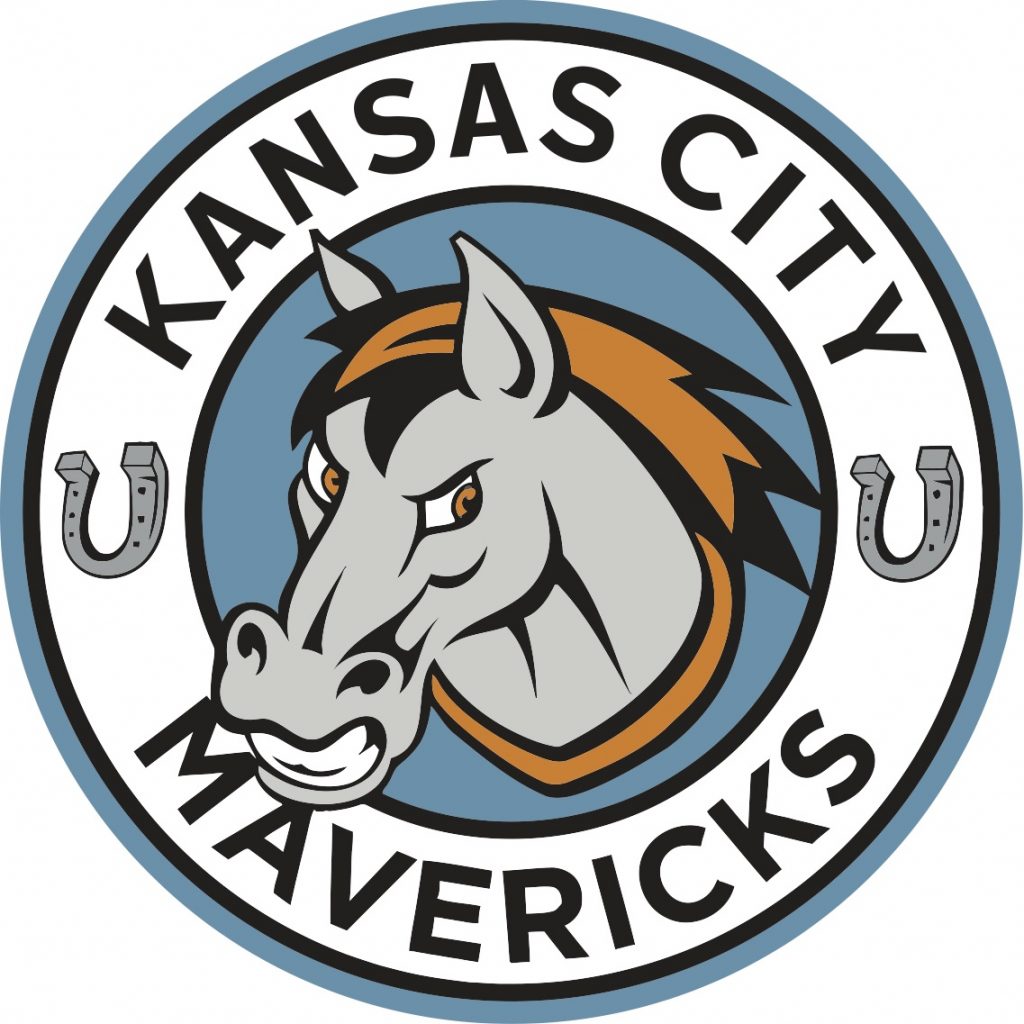 KANSAS CITY MAVERICKS HOCKEY
The Kansas City Mavericks is your home town hockey team. Playing 5 minutes east of Arrowhead come see all the action on the ice and the best of Kansas City entertainment at the game. The Mavericks host Marvel, DC, Star Wars, Disney, Nickelodeon Theme Nights each season and want you to be a part of the fun!
---
TESLA P40
TBA
---

YAKULT P73
Yakult is a refreshing probiotic drink from Japan that is now available in America! Come try a sample and meet Ken the Yakult mascot! Ken likes to play games and pose for photos!
---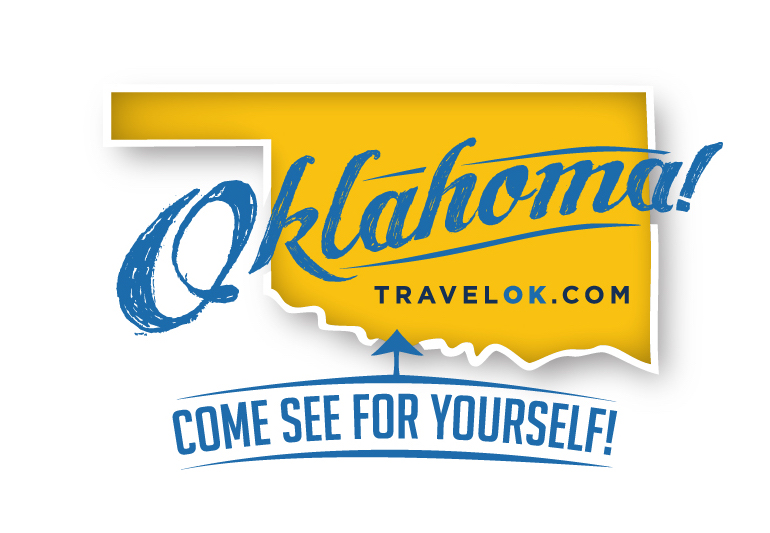 OKLAHOMA TOURISM P76
From the state that brought you the creators of SpongeBob SquarePants and Dick Tracy comes a booth dedicated to all things Oklahoma. The Oklahoma Tourism booth features artwork by Jerry Bennett, who has done work for Marvel, Lucasfilm and The Stan Lee Foundation. You'll discover fun pop culture stops throughout the state as well as all the exciting things to see and do. Want to experience the sights, sounds and roadside wonders of Route 66 — like a 66-foot pop bottle, a giant Blue Whale and the world's largest concrete totem pole? Want to pose with a towering Transformers statue or explore a museum dedicated to toys and action figures? You'll find all that and more in the state that's just a few hours' drive from KC.
The Oklahoma Tourism booth will help you jump-start your vacation-planning with free Oklahoma travel guides and advisers who can tell you how to visit the spots where "The Outsiders" was filmed, where you can see the world's first computer and the places you can go looking for Bigfoot. While you're there, enter a drawing for an Oklahoma get-away and pick up some crayons and a coloring sheet featuring Bennett's work.
---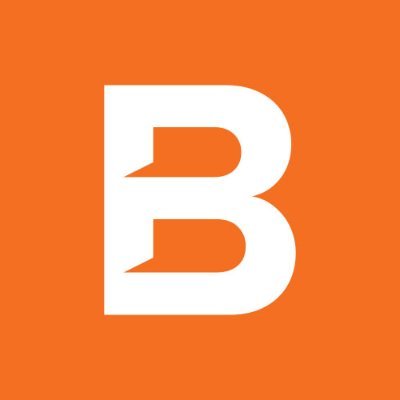 UMKC BLOCH SCHOOL OF MANAGEMENT P30
Kansas City's Business School is here in the PEZ to help you start building your empire! Test your knowledge of favorite characters, their business endeavors, and industry fun-facts at any time throughout the weekend by playing ThoughtBloch Trivia. Successful conquerors have the chance to be featured on our social media platforms. Seeking something more hands-on? Stop by on the hour, every hour and challenge your comrades in building the best Launchpad Rocket. Keep your eye out for our swag-bag giveaways and special appearance of KC Roo!
---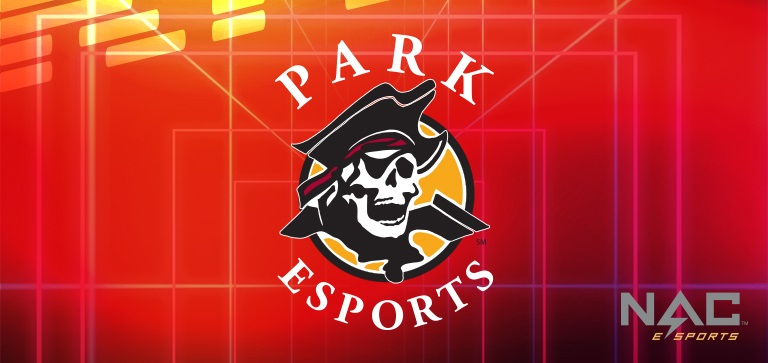 PARK ESPORTS P93
Did you know that Park University is building a scholarship esports team? Park Esports is currently offering scholarships in League of Legends, Overwatch, and Rocket League! If you are interested in joining the team or learning more about the program, please visit park.edu/esports. Come see if Park Esports is the right fit for you! We will plan on running Rocket League 1v1 and League of Legends 1v1 tournaments/free play. We will supply the equipment and all you need to do is supply the talent!
---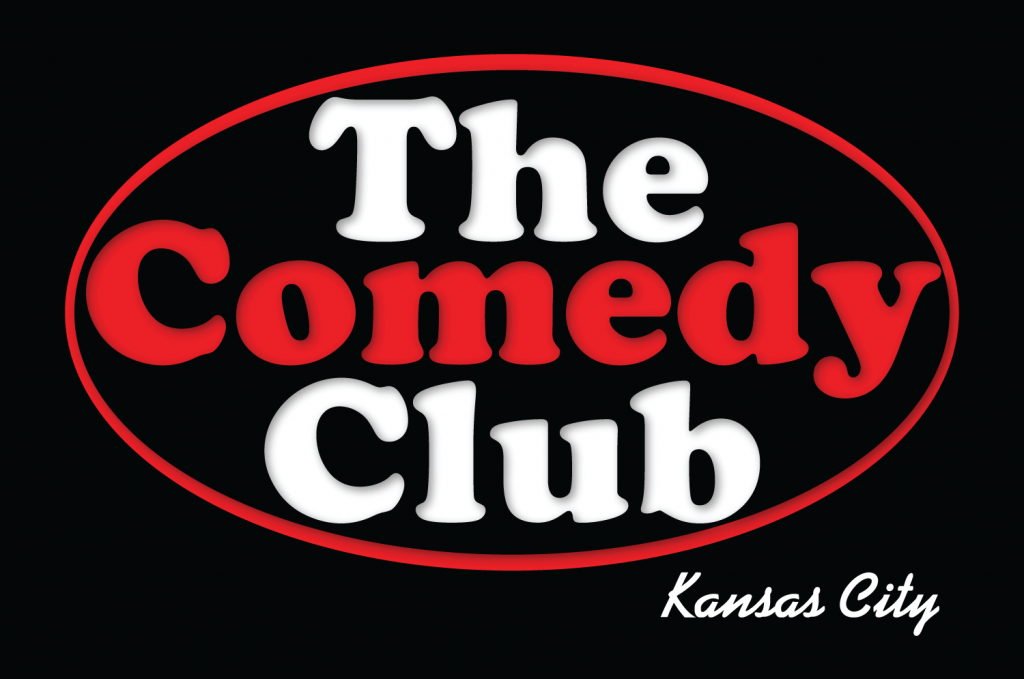 Comedy Club of Kansas City P92
Comedy Club of Kansas City will host an Interactive
Comedy
Open Mic where fans and customers can tell their favorite street joke, or a bit from their favorite
comedian
and win tickets to The
Comedy
Club of Kansas City. On Fri/Sat We will be accompanied by Cirque Du Risque (our in house Burlesque Troop) who also has a show at The
Comedy
Club at 11pm March 21
---

SUPER SONIC SPEED DATING P94
In need of a Dragon ball hunting partner? Looking for someone to be on the Pokemon Go with? Whatever it is you're looking for, you can stop swiping left and find your Player 2 at Super Sonic Speed Dating, who are happy to be returning to Planet Comicon again this year! Let us help you find a date in a flash! Super Sonic Speed Dating will be hosting LGBTQIA+ and Hetero sessions throughout the weekend! See the schedule and signup details here: http://planetcomicon.com/speed-dating-at-planet/
---

T-MOBILE P91
T-Mobile is bringing the FUN! Come charge your phone, access wifi, and check out all of our accessories for your phone & more! Here is what's available at T-Mobile's booth: Accessories, Tablets, Giveaways, Charging Stations, Samsung VR Experience, Games, and Expert Advice. As America's Un-carrier, T-Mobile US, Inc. is redefining the way consumers and businesses buy wireless services through leading product and service innovation. Are you with Us? For more information, please visit http://www.t-mobile.com.
---

HAGUE WATER P68
At Hague Quality Water of Kansas City, Inc., home water treatments are our specialty. Our high quality products, Gold Seal standard under the Water Quality Association, are the best. From water softeners to reverse osmosis products, we have them all – so that you can have peace of mind about the water you drink and use daily. Come by the booth and try your hand at Superhero Air Hockey!
---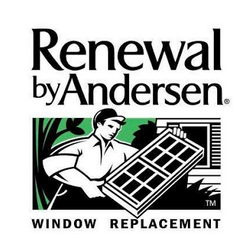 RENEWAL BY ANDERSEN P86
Renewal by Andersen will be at Planet Comicon with a free photo booth! Come take a picture, enter to win $10,000 in windows and doors and if you are interested, sign up for a free in home price quote with one of our design consultants!
---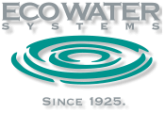 ECOWATER OF KANSAS CITY P96
Come join us at the EcoWater of Kansas City Booth to Register to win an AMAZING Gaming Package!! We will be playing some of the best games out and at the end of the show, we'll be giving away a Gaming Package that you definitely won't want to miss out on!! So come by and see us, have a little fun playing some games, and you may walk away a big winner at the end of the show!!
---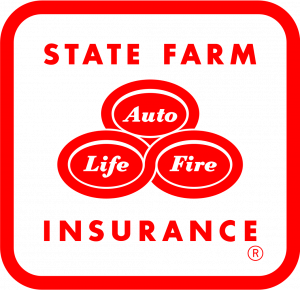 STATE FARM INSURANCE P88
Come say hi to the nice folks at State Farm Insurance. These good people will be hosting a surprise interactive feature for your enjoyment! It involves you and a comic book! Come check it out!
---
MODERN HOME TECHNOLOGIES P81
---

LEAF FILTER P78
Stop by the LeafFilter booth and take a picture with the Swampthing! If your gutters are starting to look like a breeding ground for your own Swampthing then you have come to the right place!
LeafFilter® is the nation's BEST gutter protection; A stainless-steel micro-mesh on vinyl base that installs on existing gutters to keep everything out and let all the water in. So get off the ladder for good and enjoy clog-free gutters for life with LeafFilter®. Money-back guaranteed.
---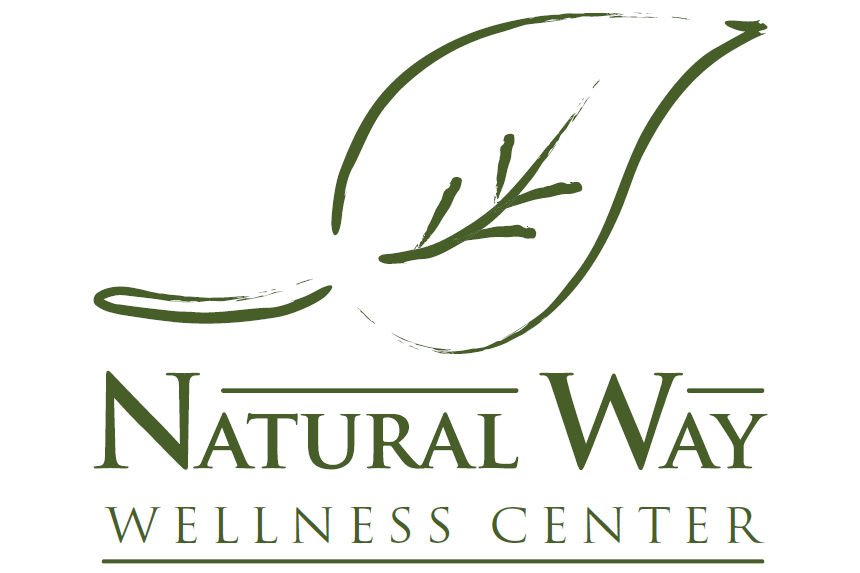 NATURAL WAY WELLNESS P66
Natural Way Wellness Center is excited to be sponsoring "First Robotics" at this year's Comic Con. Come check out the Lego League, First Robotics tech challenge and full size robot. Also, Natural Way will be doing complimentary computerized muscle tension scans. Be sure to stop by our both during this great event and see how your back stacks up.
---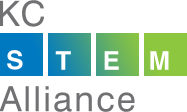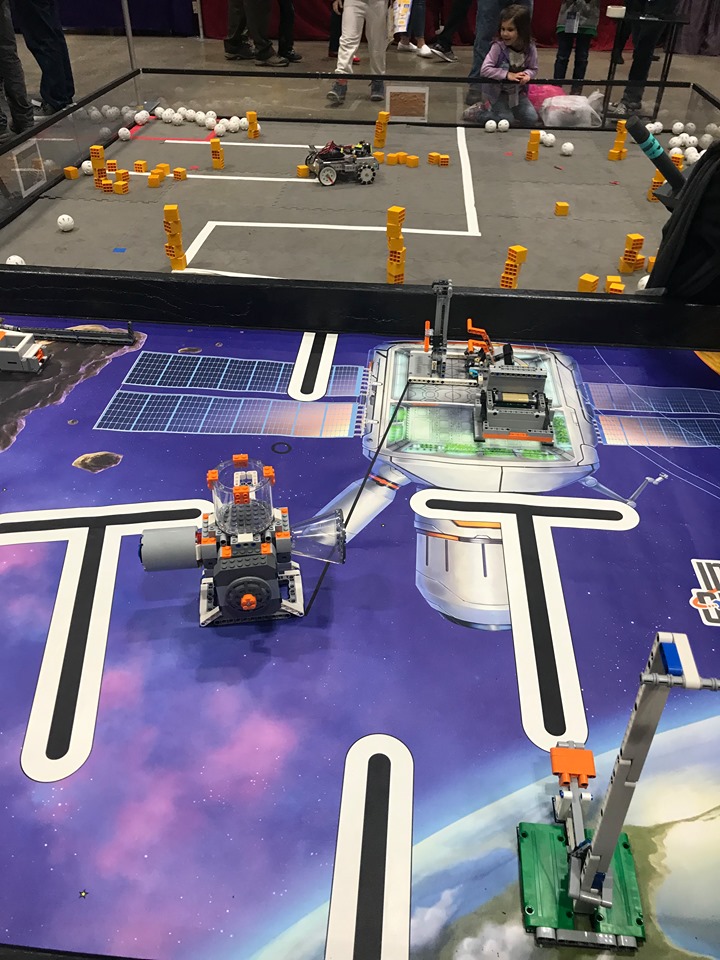 FIRST ROBOTICS P35
KC ROBOTICS FOUNDATION brings FIRST Robotics to Kansas City by hosting competitions and supporting teams. FIRST combines the rigors of science with the excitement of sports to engage students in STEM. Drive robots small and huge, learn about sensors and vision systems, and test your skills with this year's missions: Into Orbit, Rover Ruckus, and Destination: Deep Space.
---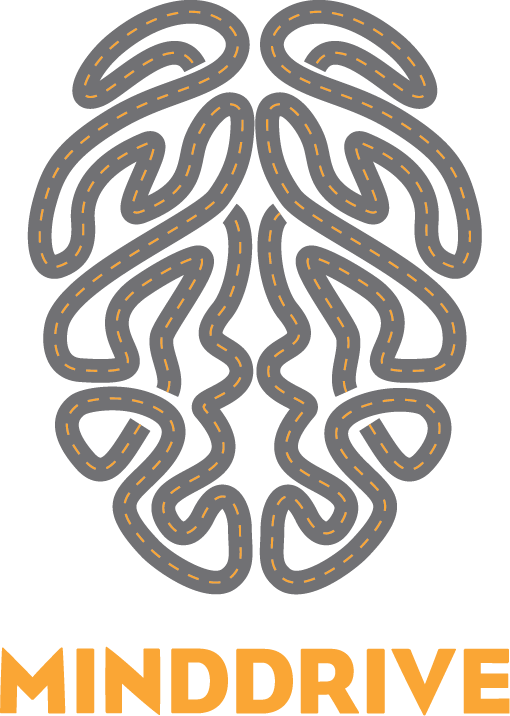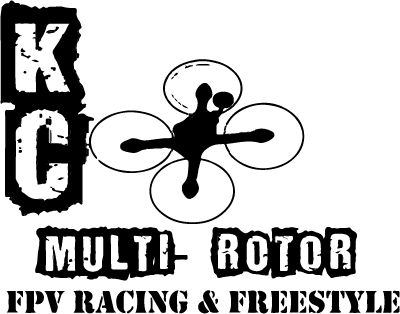 MINDDRIVE P37
MINDDRIVE Drone Track Featuring The KCMR Whoop Boonta EVE Classic
MINDDRIVE, an experiential project-based learning program for middle and high school students, has teamed up with The Kansas City Multi-Rotor FPV Racing and Freestyle club to stage a drone race at Planet Comicon this year! The KCMR Whoop Boonta Eve Classic will test pilots ability to navigate a course sent straight from Tatooine. Friday and Sunday will feature KCMR and GDRL (youth league) pilots freestyling the course. Saturday will feature two races for prizes. Gateway Drone Racing League (GDRL) youth pilots will compete Saturday from 12pm-3pm. This includes pilots from 10 area schools. KCMR pilots will compete from 3pm-7pm with knockout rounds starting around 5:30pm. Pilots will compete and freestyle with 65-75mm Micro Drones (aka Tiny Whoops) using First Person Viewer (FPV) goggles that requires them to pilot from the perspective of the drone. TV Monitors will be available for spectators to view the pilots video feed.
THE INTERNATIONAL BROTHERHOOD OF MAGICIANS KANSAS CITY CHAPTER P65
Magic will be all over the Planet Entertainment Zone! Members from the club have been featured on network television, cross country tours, at Presidential Inaugural festivities, in Las Vegas casinos, and at venues all over Kansas City. In addition, members will be performing magic close up and in your hands at our interactive booth near the PEZ stage. Don't blink or you'll miss something incredible. And…if you have an interest in learning or performing magic yourself, stop by the booth to learn a trick and learn more about the club.
The PEZ stage is honored to host several of IBM's finest professional magicians! We are pleased to have Tom Burgoon returning for the third year. Joining Tom will be Keith Leff and Dennis Wilson. See the PEZ Stage Schedule to see when they are performing! Pez Stage
---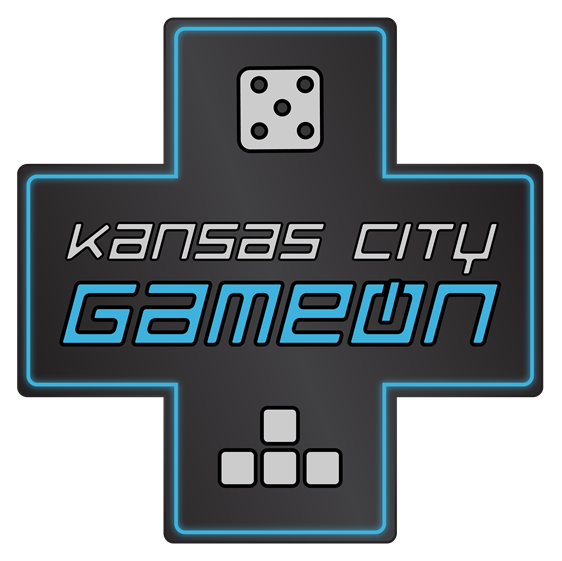 KC GameON! P202
KCGameOn is a not-for-profit, whose purpose is to organize esports programs, conferences and bi-monthly events, forming tight knit gaming communities across the Midwest, promoting leadership, collaboration, professional growth and fun. Come to the Planet Esports Arena where KCGameOn! will be hosting tournament play throughout the weekend.
---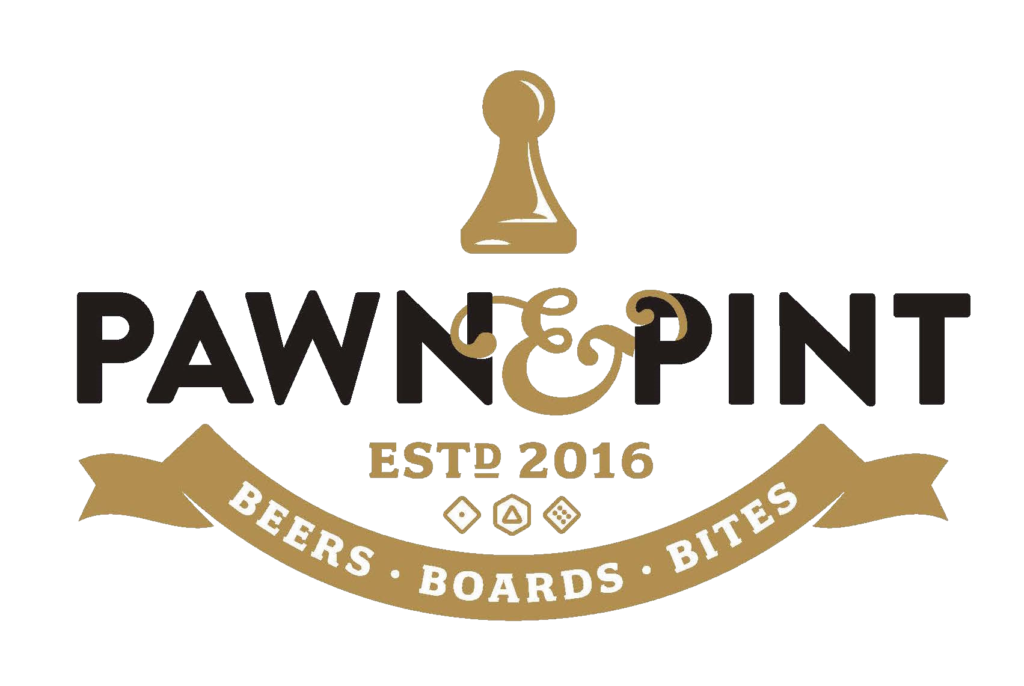 PAWN AND PINT P67
Pawn and Pint is Kansas City's first Board Game Pub. With over 1,000 open board games in our collection, players can enjoy classics and new releases alike, participate in daily scheduled events, or saddle up to the bar and enjoy our full kitchen and drink menus.
Come check out our booth where we will have new release games for players to try and we will have some games of chance for prizes including free admission to Pawn and Pint as well as other prizes. You also might score free exclusive Munchkin Cards from Steve Jackson Games while supplies last!
---

KCBRICKLAB P58
We are a non for profit club that has been recognized both nationally and internationally as one of the Top Lego Clubs in the world. We strive to bring the joy of our work to the community of and our fan base. Our display at Planet Comicon won recognition in Chicago! Come check out Rick and Morty's garage with life size 1×1 scale LEGO® figures of the main character's! Come get your picture taken with Rick and Morty and learn more about KCBrickLab and how you can get involved!
---

TAPCADE P50
Tapcade is a retro video game parlor, craft beer bar and a movie theater to boot! Get your hands on classic arcade games from Tapcade, Kansas City's hometown arcade restaurant and bar. Kansas City's original arcade bar is excited to return with our classic arcade games. Stop by the Boulevard patio in the PEZ and you will find Tapcade in good company!

THE MAKER STUDIO AT SCIENCE CITY P20
Science City & the Maker Studio – Science City is a place of wonder, where kids and adults can find something new with each visit. Throw the 'don't touch' mindset out the window. There are no tests and no wrong or right answers, just a chance to explore with freedom and pure imagination. The Maker Studio offers the opportunity to not only observe but also interact with different methods and materials of Making. From two-dimensional to three-dimensional, traditional methods to cutting edge technologies, using things from the junk box to innovative new materials. Visit our booth to snack on some science and get hands-on, making your own custom cosplay accessories!
---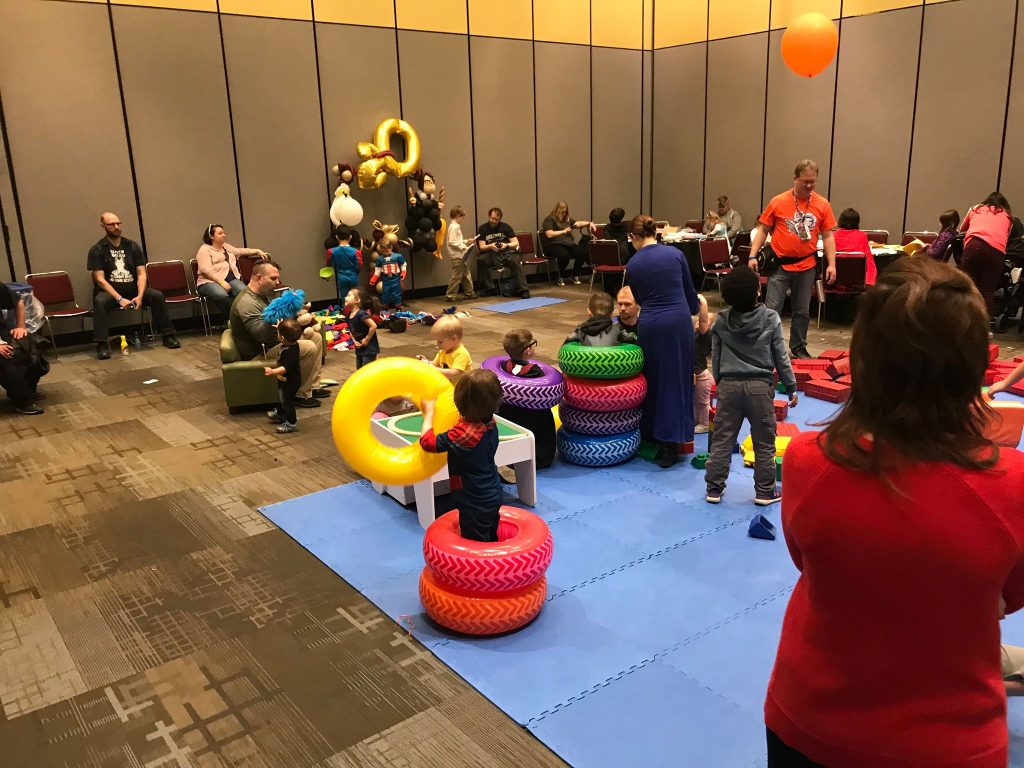 PLANET KIDS Room 3501B
This year Planet Kids will be bigger and better than ever. It is a wonderful place for our youngest fans 8 and under to come to color, craft and play. We will have kids book readings and photo ops. There will even be a face painting station! A special feature this year will be the wonderful puppets from RADIO FREE PUPPETS who will spend the weekend working in Planet kids entertaining the kids and parents that come through! RADIO FREE PUPPETS is a unique entertainment team based in Kansas City. Kids will meet Fran and Frankie Valenstein, a monstrously lovable couple, Billy and Timmy, a pair of far out kids who travel space and time, and Dick Meteor: Intergalactic Private Eye! US Toy Costume Shop is a sponsor of Planet Kids. All children must be accompanied by an adult. This Year Planet Kids will be in Room 3501B.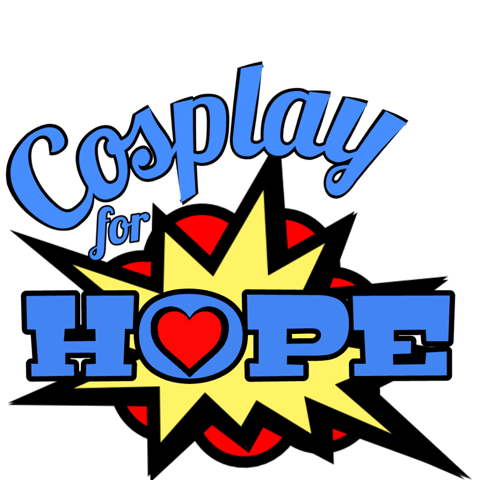 COSPLAY FOR HOPE P49
Cosplay for Hope is bringing hope of mental wellness for those across multi-fandoms to prevent suicide. As the formation of the organization continues, it works to provide peer support through events in person & online as it continues to create new initiatives in the fandom worlds for mental wellness and suicide prevention.
---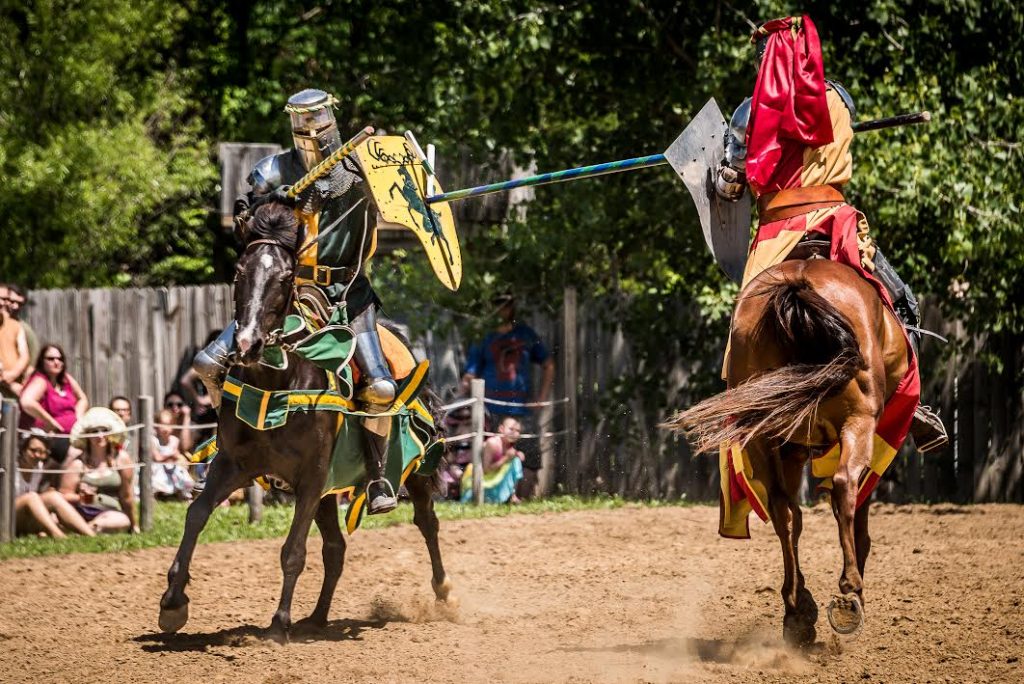 KANSAS CITY RENAISSANCE FESTIVAL P55
One of Kansas City's most beloved traditions is the Renaissance Festival! Come interact with the King and Queen and their court and maybe they will let you sit on the Throne! Get your medieval on in the Planet Entertainment Zone and be sure to ask about meade and turkey legs! The Ren Fest will be here before you know it but we will have a piece of it right here in the PEZ!
---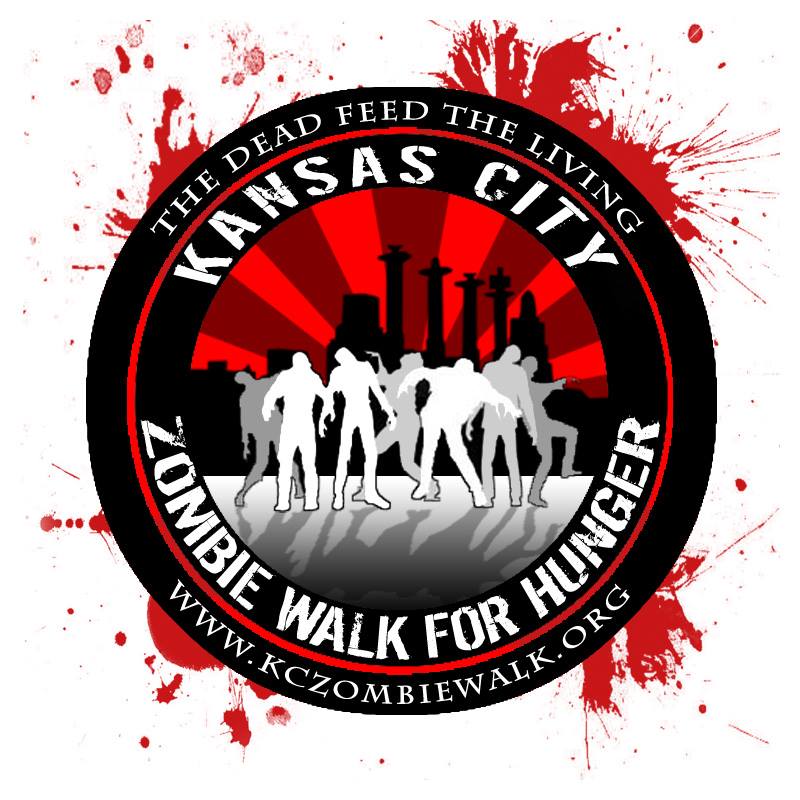 KANSAS CITY ZOMBIE WALK FOR HUNGER P39
Who said zombies were bad? These zombies understand hunger more than most and therefore felt a need to give back! The Kansas City Zombie Walk for Hunger is an annual event that raises money to help feed the less fortunate. This year in the PEZ they will organize an undead march through the convention so watch your six! You can participate in the walk yourself if you bring 5 non -perishable items or a cash donation is also welcomed. If you want to participate as a Zombie dress the part and watch for details coming soon!
---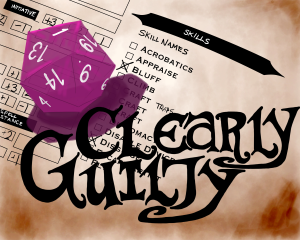 CLEARLY GUILTY P32
Kansas City's Premiere Nerd Band! There is only one word that describes Clearly Guilty's music: Nerdy. And Purdy. Two words. There are only TWO words that describe Clearly Guilty's music: Nerdy and Purdy. And Dirty. Three words. Clearly Guilty: Nerdy, Purdy, and Dirty. (Also Geeky, Funny, Science-y, Absurd, Delightfully Inappropriate, and Rutabaga)
---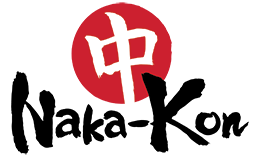 NAKA-KON P57
Stop by the Naka-Kon Anime Convention booth in the Planet Entertainment Zone. Naka-Kon crew members will be running new and old console video games for your enjoyment! Stop by, say hi, and hang out with your fellow anime fans at Planet Comicon!
---

US TOY's WIZARD WONDERLAND! P33
US TOY and the PEZ welcomes you and your young ones to explore magic, science, and games! Young magicians can explore tricks to amaze, befuddle, and confound their friends and loved ones with simple props like coins, ropes, and cards. Budding scientists can investigate air pressure, center of gravity, and other natural phenomena! Wizard Wonderland from US Toy is where Learning meets Fun. STEM Activities include: Slime making, Fling Flyer Challenge, Bernoulli's Balloons, Vacuum Sealed Kids, Electric Stick Circuits, Balloon Science Tricks, Wizard Soccer Water is Sticky (how many water drops on a penny) and Many more!!!