Tabletop Gaming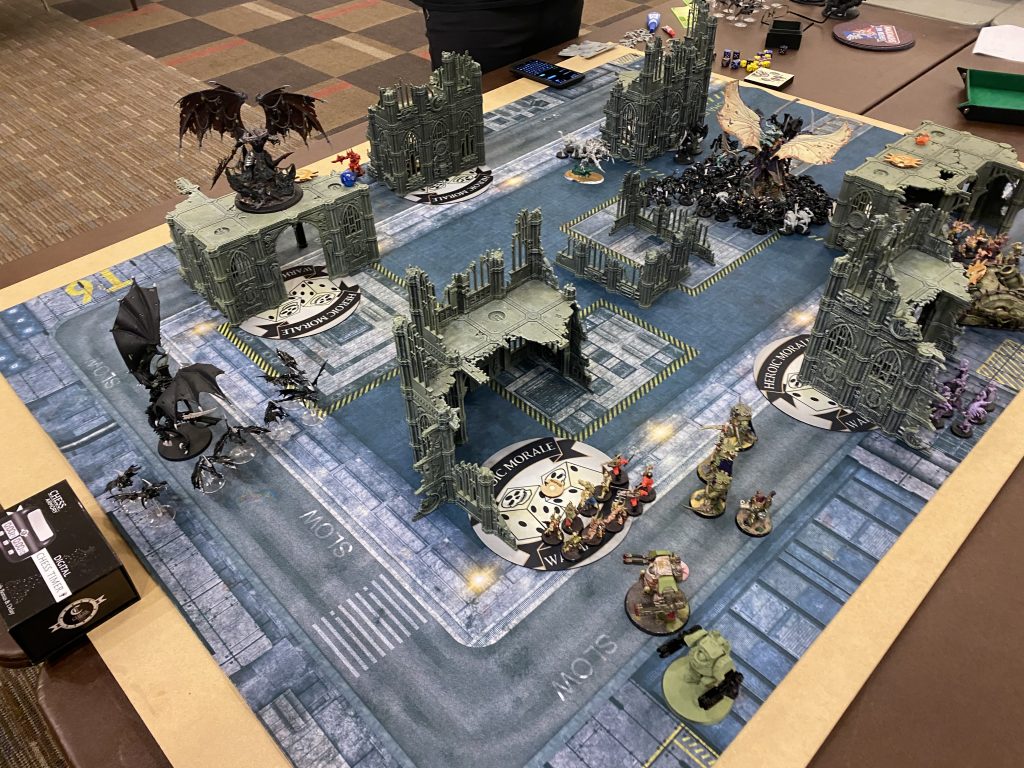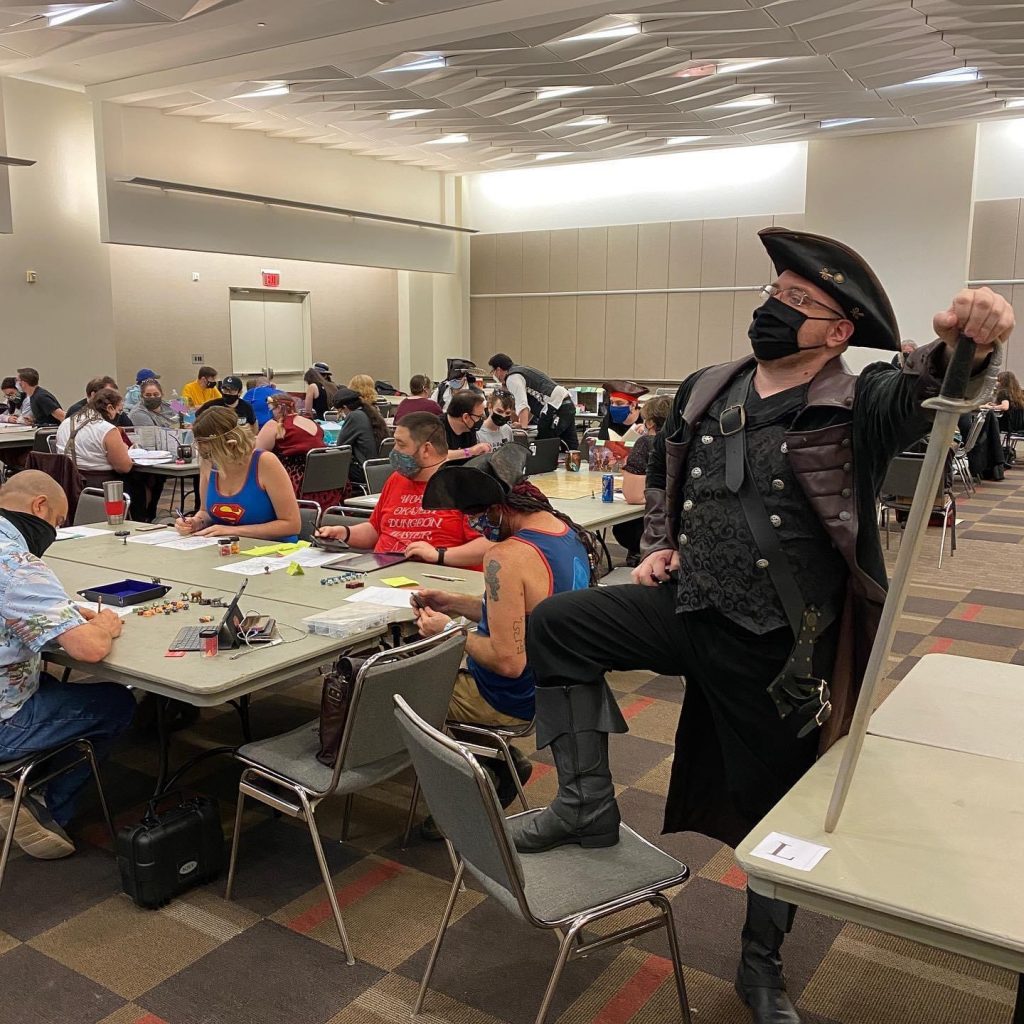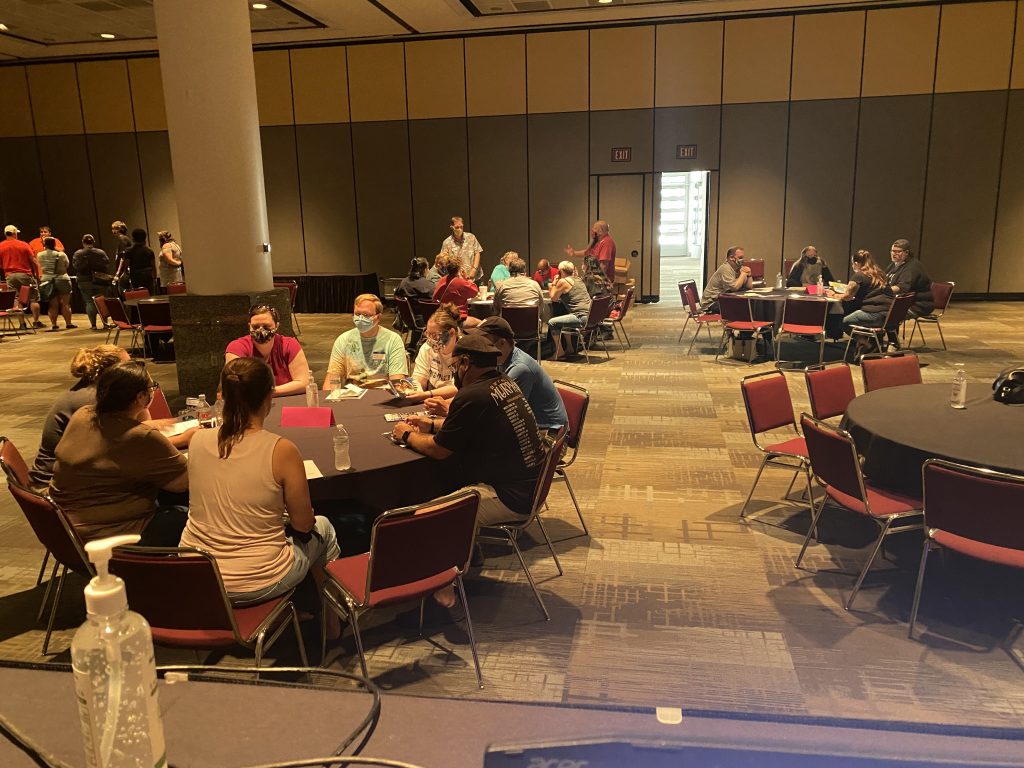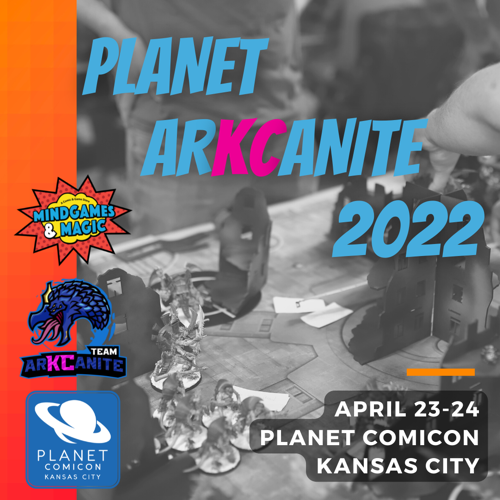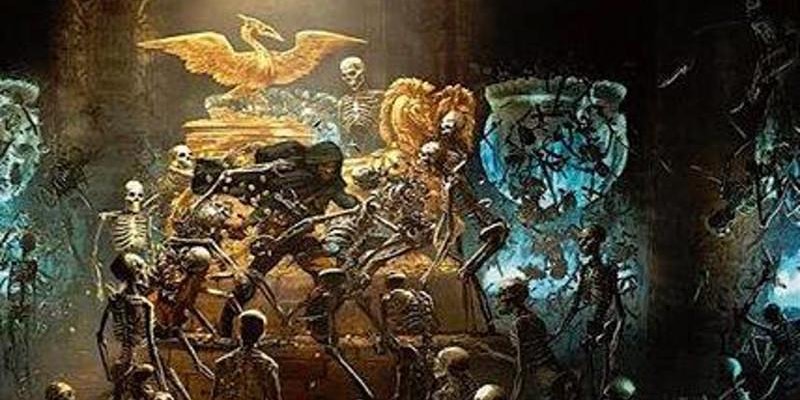 DRUMS OF THE DEAD A D & D EPIC!
Want to go on an adventure at Planet Comicon? Or, just want to get off your feet for a bit with friends? Our Tabletop Gaming room has everything you need. The tabletop room is the perfect place to kill a few hours (pun intended) and enjoy tabletop games for beginners and pros.   Join us in room 3501E for over 10,000 square feet of gaming! Pop in and rent a board game or two to play. Thanks to the combined libraries of Mindgames and Magic and ReRoll Tavern we will have a HUGE assortment of games including two player games, intense strategy games, and party games for large groups! Want to learn a game? Local Game Masters will be in attendance to help you get involved!
In 2022, Mindgames and Magic and ReRoll Tavern are co-sponsors of the the Tabletop gaming room at Planet Comicon Kansas City! In addition to the library they are providing, these two local Tabletop businesses are offering several tournaments!  ReRoll Tavern is running a Dungeons and Dragons Epic Tournament- "Drums of the Dead" and will also be offering Magic the Gathering Commander Tournaments throughout the weekend! Sign up and information about the D&D Tournament can be found here!  Details about the Magic tournaments are available here!   This year Mindgames and Magic of Lee's Summit, MO is again hosting a Warhammer 40K Tournament!  Team arKCanite and Mindgames and Magic invite you to join "Planet arKCanite 2022". This will be a 2-Day competitive Warhammer 40K 2000pt Battle-Forged Tournament. Sign-up details are available here.  We envision the future of Tabletop gaming at Planet to be big and bright!  We want to grow our Tabletop offering into the best gaming event in the Midwest! 
When you come into the tabletop gaming room we believe you will find a game you want to try with your friends!  Be sure to keep an eye on the white board inside the gaming area, which will be announcing start up times for various games that our  experienced GMs will be running.   Play your favorites or try something totally new! 
Looking for something new? Several local game developers will have tables in our tabletop room to show you new board games and RPGs they are creating! Some aren't even for sale yet!