Comic Book Grading Services: CGC & CBCS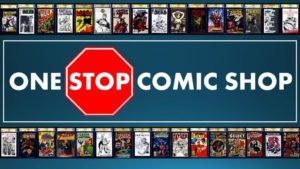 We are pleased to announce that several of the major professional grading services will be on site at Planet Comicon Kansas City. These include CBCS and One Stop Comic Shop – CGC Comic Book Submission & Signature Facilitator. Both will both have booths in the exhibit hall. We will post booth numbers as soon as they are available.
Both companies will be taking submissions of comic books and other items for grading. Both will also provide a signature verification service for select creators at the show. More details on the signature verification service can be obtained at each booth.
Go through your collections, find those books you feel should be "slabbed" and bring them down to Planet Comicon Kansas City. Golden Age, Silver Age, Bronze Age, Modern Age – there are SO many books where value may be enhanced by having that book professionally graded.
Also, you may have your books signed by our prominent creators* and obtain a signature series verification for that autograph. We have not announced all creators guests, as yet, however we have many guests who will attend the show for whom you might want autographs verified. The same applies to celebrity guests. If you wish to have verification of a signature, both companies can arrange for a "witness" to observe the signing of the autograph and then the autographed item may be slabbed for signature verification.
CBCS (Comic Book Certification Service)
Website: http://cbcscomics.com
Facebook: @CBCScomics
Twitter: @CBCScomics
One Stop Comic Shop (CGC Comic Book Submission & Signature Facilitator)
Website: http://onestopcomicshop.com
Facebook: @onestopcomicshopdotcom
Snapchat: @par2ch
*There may be an additional fee for the signature, depending on the creator.