First Timers Guide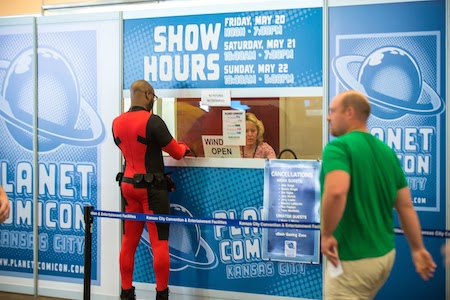 Welcome to Planet Comicon Kansas City! Talk to anyone who has been to Planet Comicon over the last nineteen years and there would be nineteen different ways to experience the convention. For our first-timers, the thought can be overwhelming. We're here to help. As Planet Comicon Kansas City celebrates 20 years of galactic adventure, we want to help you navigate Planet Comicon whether it's your first time, or twentieth time!
---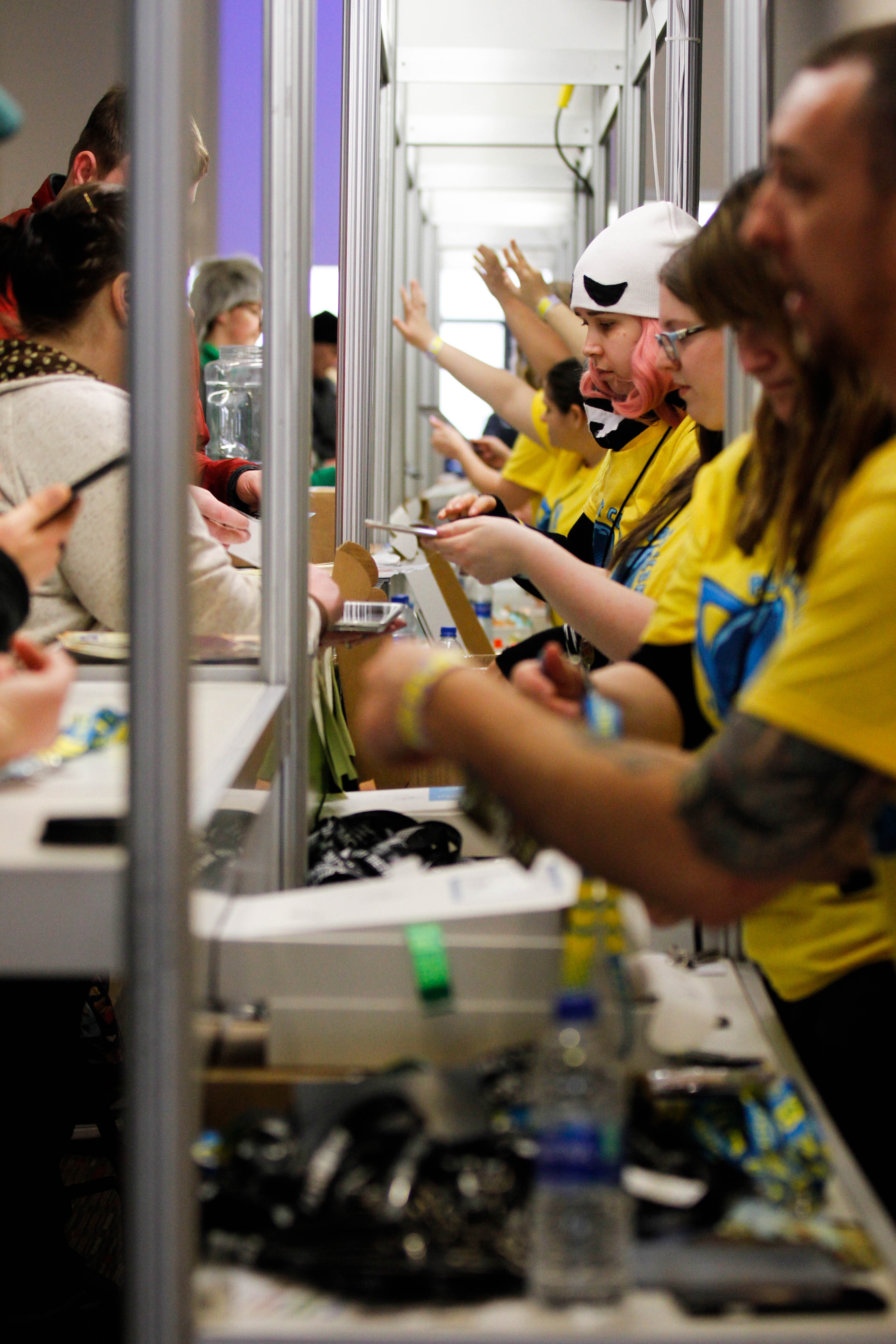 1) Pre-Purchase Your Tickets Tickets for Planet Comicon Kansas City are available at the door but purchasing advance admissions will expedite your takeoff for Planet Comicon. When you purchase advance admissions, you will receive a confirmation email that you use to access a QR code. Bring that QR code message to the Will Call desk where you will receive your Planet Comicon admission wristband. Will Call opens 2 hours before the show opens each day.  For the official show hours and will call hours, visit PCKC's FAQs page.
---
2) Book a Hotel The link below provides you the ability to search hotel availability and rates across the metro area over our convention dates and book directly with the hotel. Please make sure to note, a few of the hotels listed are pre-pay and non-refundable.  Please read their information carefully. In the days before the convention, you may want to reach out to downtown hotels directly to determine if their availability has changed due to cancellations. https://book.passkey.com/event/49967095/owner/520/home   
---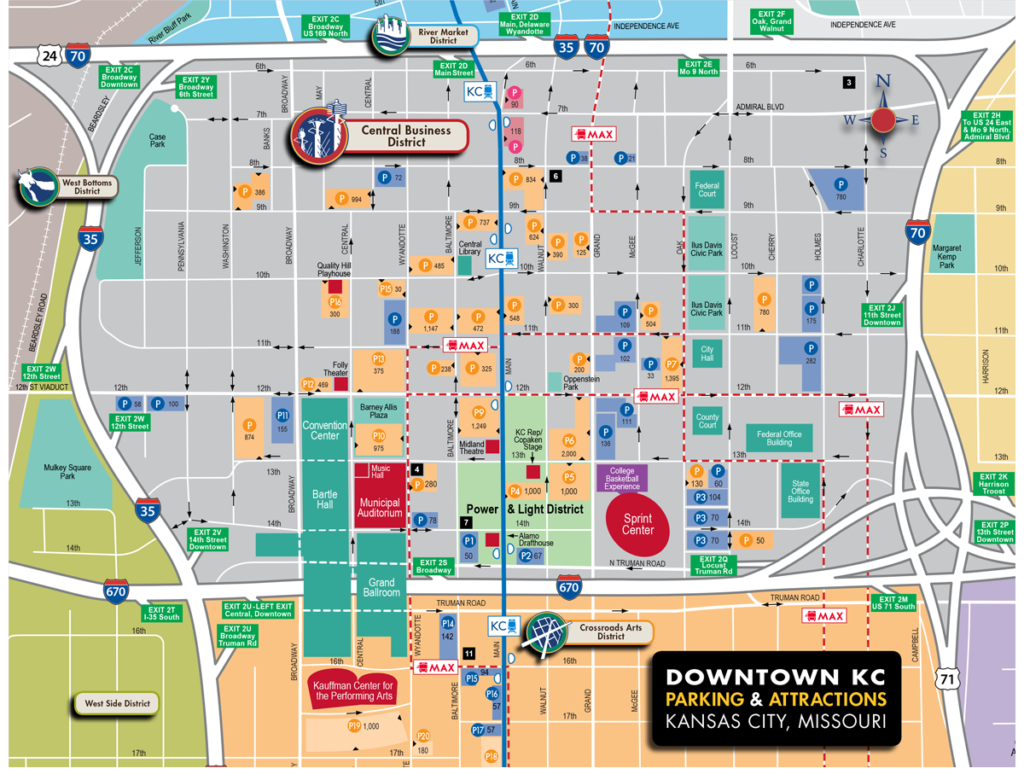 3) Plan the Trip to Planet Comicon Centrally-located in Downtown Kansas City, Bartle Hall is surrounded by almost 40,000 parking spaces. Parking information and the opportunity to reserve parking is also available.
Kansas City Streetcar: Information on the Streetcar service may be found at the following link: KC Streetcar Information. The Streetcar service is free of charge and can often get you from a more remote parking area to a stop close to Bartle Hall. For instance, the Streetcar runs from Union Station, on the south end of the downtown area, to the River Market, on the north end of the downtown area. There are many parking options near these landmarks and in between.
Kansas City Bus Service: Bus routes may be found on the VisitKC parking map, and at the following link. Kansas City, Missouri Bus Service Information.
Plan your parking for Planet ahead of time! 
The Auditorium Plaza Garage, directly east of the KC Convention Center, is holding a select number of parking spaces for Planet people!  The cost is $11.30/day which includes taxes and fees. Click the link below and enter Planet in the event name search.  While supplies last, reserve your space now!
https://kcmo.clickandpark.com/
For more information on getting to the show, visit our parking page: http://planetcomicon.com/parking/.
---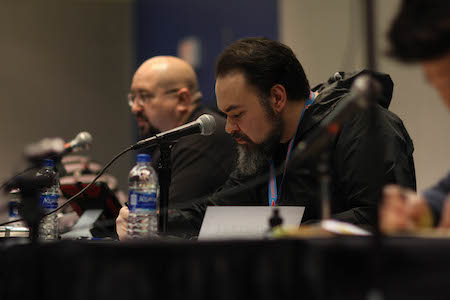 4) Check out our Panels and Programming Planet Comicon Kansas City panel programming is open to Planet Comicon attendees at no additional charge on a first come, first served basis. Any exceptions will be clearly noted. PCKC's panels are a huge hit throughout the weekend as fans with common interests gather together to listen to featured celebrity and creator guests tell their story and answer your questions, learn cosplay costume tips, offer industry advice and insight, and much more. Sitting in on panels is a great way to kick back during a busy day of exploring the massive show floor. Tips: – Panels require some extra planning and time management. – Some of the larger panels are extremely popular and a line will form before it starts. – Do not wait until the last minute for your favorite panel.
Check back the first week of August for updated panel information.
---
5) Download the Planet Comicon Kansas City Mobile App Be sure to download the Planet Comicon Kansas City mobile app. The Planet Comicon Kansas City App will be the Chewie to your Han as it helps you navigate your way around PCKC. Whether you want to buy tickets, search comic creators and featured guests, peep the weekend schedule, or just intergalactic moonwalk around, the Planet Comicon Kansas City app is your place for the most updated information. The app should be available to download approximately 2 weeks before the Convention.


---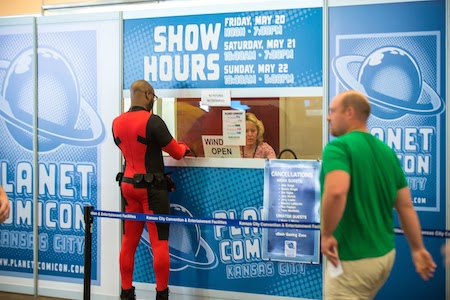 6) Pick up your Credentials Early Avoid the Will Call line at the Convention Center! This year, you have two options to pick up your wristbands and badges early on Thursday, August 19. Bartle Hall, Lobby 2200 301 W. 13th St Free parking around the Center available 11am-8pm US Toy 12070 Metcalf Ave, Overland Park, KS 66213 Noon-8pm Bring your printed email or phone with your QR codes.
---
7) Prepare to Shop Comics, Collectibles, Merch and PCKC Exclusives Bring a backpack for all of your purchases or plan to buy one of the cool, Planet collectible bags, nearly big enough to hold an ewok! With over 400,000 square feet of exhibit space Planet Comicon Kansas City is a collectors dream. There are hundreds of creators and vendors for you to peruse and plenty of opportunities to add more comics to your collection, pick up your favorite collectible, or snag some commemorative 20th anniversary themed Planet Comicon Kansas City merch. There's something for everyone at PCKC!
---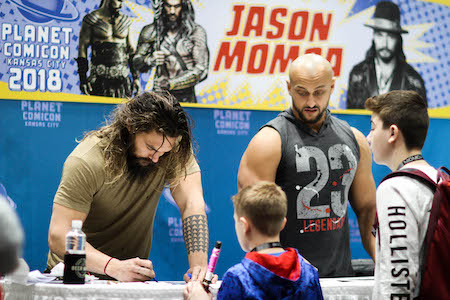 8) Meet Your Favorite Comic Creators and Celebrity Guests Planet Comicon Kansas City offers you the opportunity to get up close and personal with your favorite comic creators and celebrity guests. Don't be nervous, that's why they are here. Whether you consider yourself a Potterhead, honorary member of the Coruscant Guard, or simply a pop culture fanatic, you can come face to face with the stars and creators of your favorite comic books, TV shows, movies and sci-fi world. We do suggest you bring cash if possible as many creators, celebrities, crafters and vendors only accept cash. If you run short, ATMs will be available in the exhibit hall. Planet Comicon Kansas City also offers professional photo opportunities with celebrities and those are available for purchase in designated areas. For more information about photo opportunities and autographs, please click here to check out our dedicated page.
---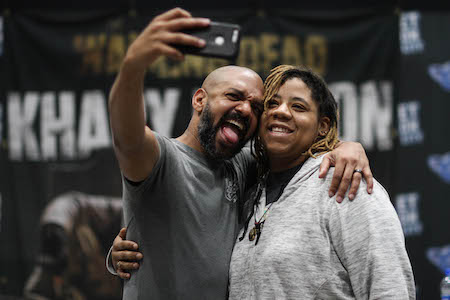 9) Understanding Photos with Guests Part of the experience in meeting celebrities are the photos you take with them. There are two different types of photo opportunities with PCKC's celebrity guests. Table Selfies: Some celebrities may offer fans a price to pay for a selfie at their autograph table, using the fan's camera. These are what we often call, "table selfies", and are cash transactions, which vary by guest.   Detailed info on the celebrity photo and autograph experience is available here.
---
10) Commission an Artist Yep, even that's possible. There is nothing more unique than an original illustration from a Planet Comicon Kansas City guest so while you browse artist alley, see which guests are doing commissions for custom work created on the spot at Planet Comicon!
---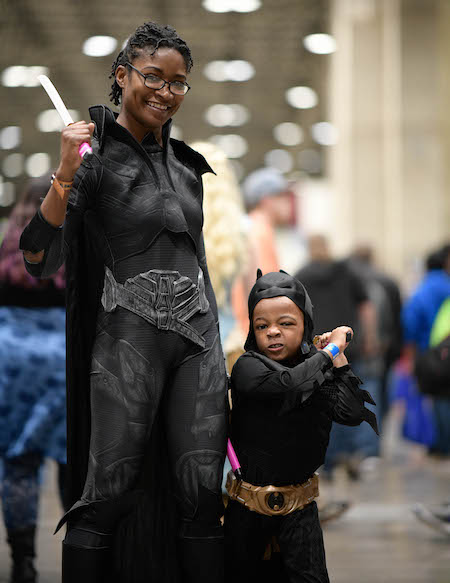 11) Plan an Outfit While the celebrity and creator guests get a lot of attention, often times Planet Comicon Kansas City's cosplayers steal the show. Cosplay is the practice of dressing up as a character from a movie, book, comic or video game. Live characters from your favorite pop culture classics will roam the Cosplay Showcase amidst realistic sets and backdrops which provide a wealth of fun photo opportunities. Planet Comicon Kansas City will also host a number of well-known cosplayers, who will be in costume at the show on Saturday and Sunday to meet fans and pose for pictures. Planet Comicon Kansas City is dedicated to providing a safe and fun environment for all fans and while most cosplayers love it when you want to take a picture with them, Planet Comicon Kansas City reminds fans to ask politely first. And for the safety of all Planet Comicon Kansas City guests, we require all prop weapons must be checked and tagged each day at one of the two Prop Checkpoints inside Lobby 2200. Not feeling up to a costume for your first Planet Comicon visit? No problem! Planet Comicon Kansas City is welcome to everyone just as they are!
---
12) Cosplay to a New Stratosphere Planet Comicon Kansas City is the biggest cosplay event in a six state area. If you've decided cosplay is for you, don't miss the chance to partake in the PCKC cosplay contest held Saturday, March 21st at 7 p.m. in Grand Ballroom room 2501! Costume contestants will compete for nearly $7,000 worth of amazing prizes from Nebraska Furniture Mart and U.S. Toy Magic and Costume Shop! 
Check out the link to the costume contest for full details.  NOTE:  the contest fills early, typically fills up by early February.  Even if you don't compete, you won't want to miss the spectacular show.  
Not ready for competition, but eager to strut your stuff to an adoring crowd?  Plan to attend and enter the Masquerade Parade on Saturday night at the KC Live Block.  More details available here. For our younger fans, 14 and under, we invite you to participate in the Young Fan Showcase held on Sunday, 1pm on the PEZ stage.  
---
13) Visit the Planet Entertainment Zone (PEZ) The Planet Entertainment Zone combines creative, high energy activities, interactive displays and demos with a cosplay oriented maker space. With over 60 events scheduled on the PEZ Performance and Demo Stage, the action doesn't stop. There is truly something for everyone in the Planet Entertainment Zone. Have we mentioned gaming? The schedule for the PEZ area will be published in late January.
---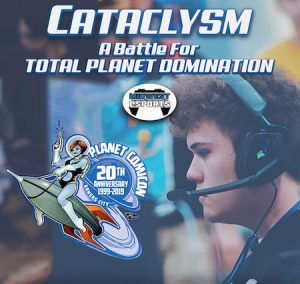 14) Get Your Game On 
Visit our 10,000 square feet of table top gaming and RPG's in Room 2103 AB, directly below the Planet Entertainment Zone. Play your favorite game, or try something new. It's all free and family-friendly.
NEW in 2020! Be part of history with an incredible D&D Epic. PCKC, Pawn and Pint, and Wizards of the Coast is excited to host "Adventurer's League Epic: Peril at the Port", on Sunday, August 22.
Pre-registration is required. Limit 200 participants. 
Esports and Electronic Gaming
Planet Comicon Kansas City continues to expand our eSports offerings with even more games and bigger purses! Ready to jump into the action and test your mad skills? Cataclysm 2.0 is here! There are plenty of tournament and free play opportunities all weekend in both the PEZ (Hall A) and in Rooms 2102 AB. A gaming link for schedules and sign-ups will be added in August, 2021.
---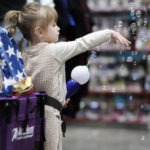 15) Plan to Refuel at Planet Comicon In addition to a good night's rest, proper hydration and food consumption is a must at Planet Comicon Kansas City! Drink plenty of water throughout the day and plan for a few stops at one of Bartle Hall's food and snack destinations. You'll find refreshments, light snacks, and full meals. Check out the Food Truck Court on the West Dock.  There is a tent and seating out there as well. You can find additional table seating in Lobby 2300, down the escalator from Hall D. Plus. See the program or app for free-tasting times. Your convention program, app and a special print map are all available at the show to give you the deets on all of the great food options at Planet!
---
16) Planet Comicon Kansas City After Dark Fun When Planet Comicon Kansas City's doors close, the entertainment doesn't stop. A full list of official after hours events keeps the PCKC fun going. And you thought the Star Wars Cantina looked fun…