Planet Entertainment Zone (PEZ)
WHAT IS THE PEZ?
The Planet Entertainment Zone (PEZ)is the place to come when you are looking for something stimulating and fun to do! The PEZ is located in Hall A on the exhibit floor. This is where you will find a variety of interesting interactive activities for the kid in everyone! New this year are interactive exhibits by, FlipSwitch VR, Oklahoma Tourism, Boulevard Brewing, LevelUP Arena, Old School Gamer Magazine, B&B Theatres, Solid State Pinball Supply, Nebraska Furniture Mart, Bordner Home Improvement, Minddrive, U.S. Air Force and many more! Come check out the Planet Entertainment Zone and explore virtual reality experiences, esports, gaming, pinball, drone racing, battlebots, beer sampling, giveaways, photo opportunities, science activities, makers activities and demos and so much more!
The PEZ is the place for a variety of entertainment features and cosplay crafting demonstrations. The PEZ Stage features continuous performances and demonstrations throughout the 3-day weekend. Check out the HyVee PEZ Stage schedule on the Programming Schedule. (link coming soon)
The PEZ is also home to the PEZ Maker Space, a series of booths devoted to maker activities, including cosplay crafting activities. You will see everything from makeup and special effects to foam crafting and resin casting and sewing demos happening live in front of you. Over the course of the last several years we have expanded this area to include other makers activities beyond cosplay. So now you can also learn about metal working, 3d printing, LEGO building, droid building and more! Learn more about the Pez Maker Space here!
There is a lot to do and see in the PEZ this year! Come join in the fun!
---
THE PEZ STAGE Performance and Demonstration Stage // Booth P1
2 area HyVee Grocery stores have combined to Sponsor this year's PEZ Performance and Demonstration Stage! Raytown HyVee and Shawnee HyVee are proud to support the PEZ this year so please check them out the next time you shop for your groceries!
The Hy-Vee PEZ Stage has evolved over the years into a focal point at the north end of the exhibit floor. This year you will enjoy entertainment and demonstrations all weekend long. You will find Magician's, Special FX demos, Science demos, Music and dance performers, comedy, cosplay crafting demos and more. One of the more dramatic and heartwarming features that occurs on the PEZ Stage is the annual Young Fan's Cosplay Showcase which features an exposition of our youngest fans from ages 1-14 who display their cosplay chops in front of an always appreciative audience! Another favorite is the Cosplay Wheelchair reveal powered by Walkin' & Rollin' Costumes! They design and build wheelchair cosplays for very deserving children who are restricted to life in a wheelchair! Look for the performance schedule by searching for the Hy-Vee PEZ Stage venue on the Programming Schedule.
---
B & B Theatres P70
B&B Theatres is a new partner with Planet Comicon Kansas City and we are proud to introduce another locally based company to our attendees! If you have never tried the B&B Theatre experience you are in for a treat! It's as if you are getting the full movie theater experience from the comfort of your living room! Come check out the booth and see what prizes you might be able to win! This year B&B is offering a chance to win a Gold Card which gives you a movie ticket everyday for an entire year!!
---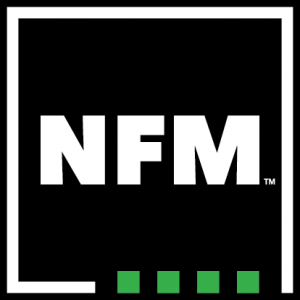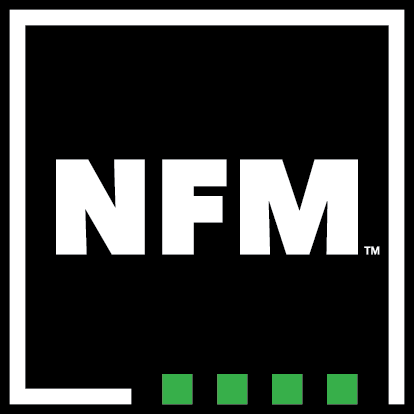 NEBRASKA FURNITURE MART P50
This isn't your Father's furniture store! It's NFM and not only do they carry every home furnishing known to mankind, they are also your one-stop-shop for board games, electronics, gaming gear and systems, wall art and Funko Pop collectibles. If PC play is your speed, text "NFMPCKC" to 41942 for your chance to win 1 of 3 computer gaming setups! Don't forget to show proof of entry to NFM's booth at P50 to redeem for a free large tote bag.

---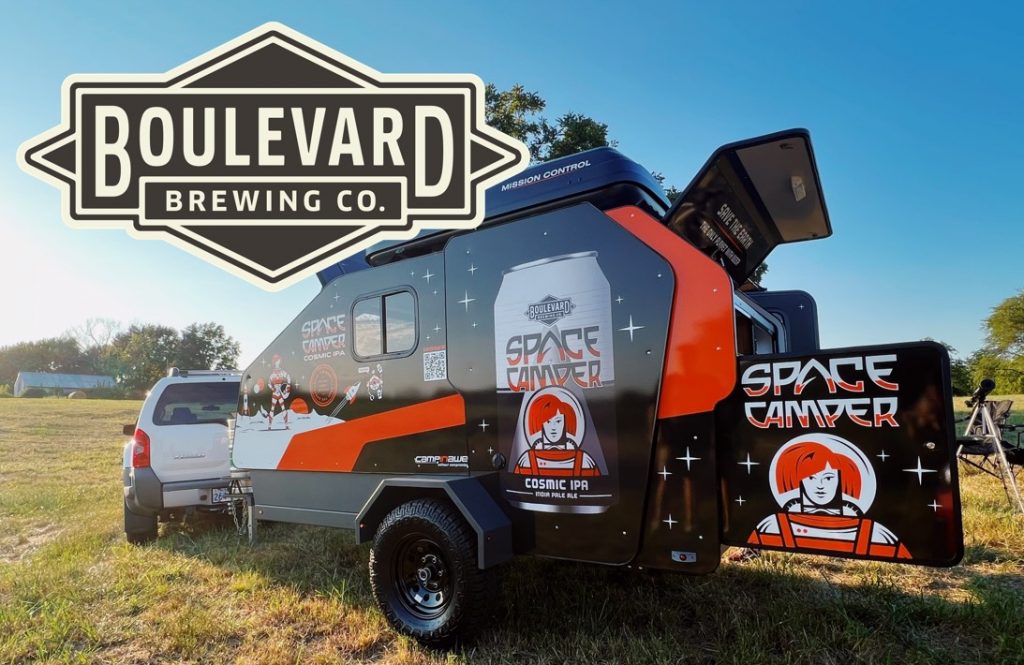 BOULEVARD BREWING COMPANY P100
Kansas City's hometown brewery is coming back to Planet Comicon. Stop by booth #P100 for samples and swag featuring Space Camper IPA. Enter to win a getaway weekend in a Campinawe trailer and learn more about Space Camper's mission to save the earth, the only planet with beer! Extra! Extra! When you visit the booth pickup a special wristband for the Space Patrick's Day party which will be held on Friday night the 17th from 7:30pm – 11:00pm in the 2103 ballroom. The wristband is your passport to Beer Sampling, food trucks, Buskers, Live Art Drawing, DJ Joe, dancing, a variety of games, a 360 photo booth and a lot of fun! PCKC Information booths will have the wristbands also. Some will be available at the venue if space is still available.
---

FLIPSWITCH VR P105
Epic Scale, Free-Roam, Multiplayer Virtual Reality is available this year in the PEZ!
With state-of-the-art wireless technology and motion tracking, we take you inside the game where your body is the controller and your mind believes it's real. Explore. Play. Conquer.
---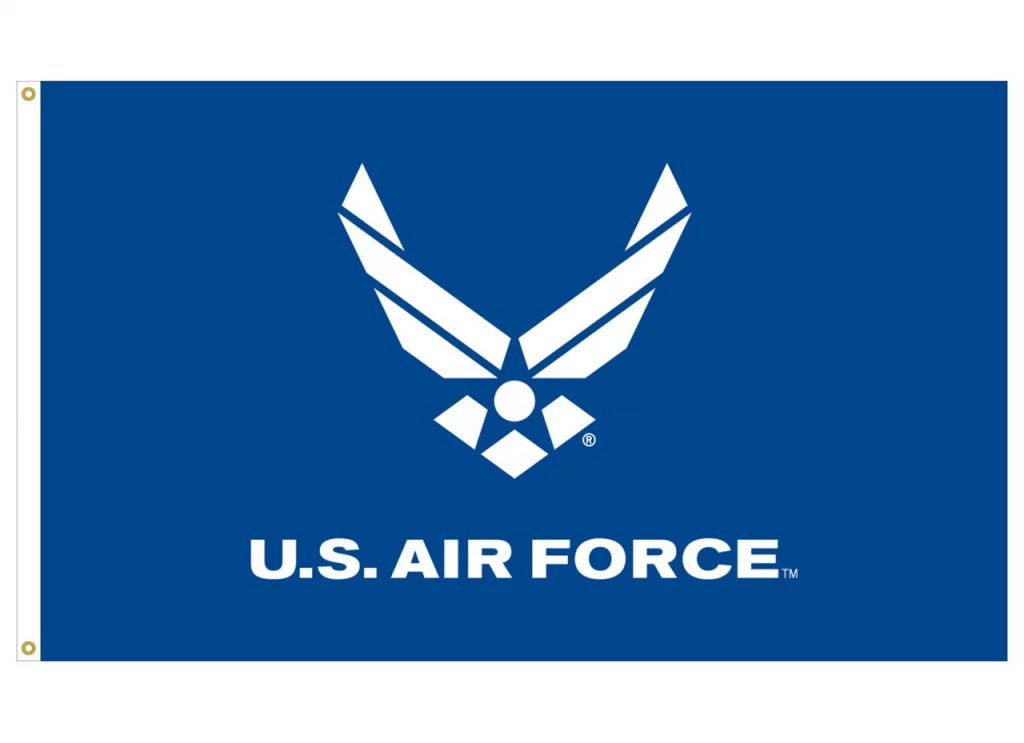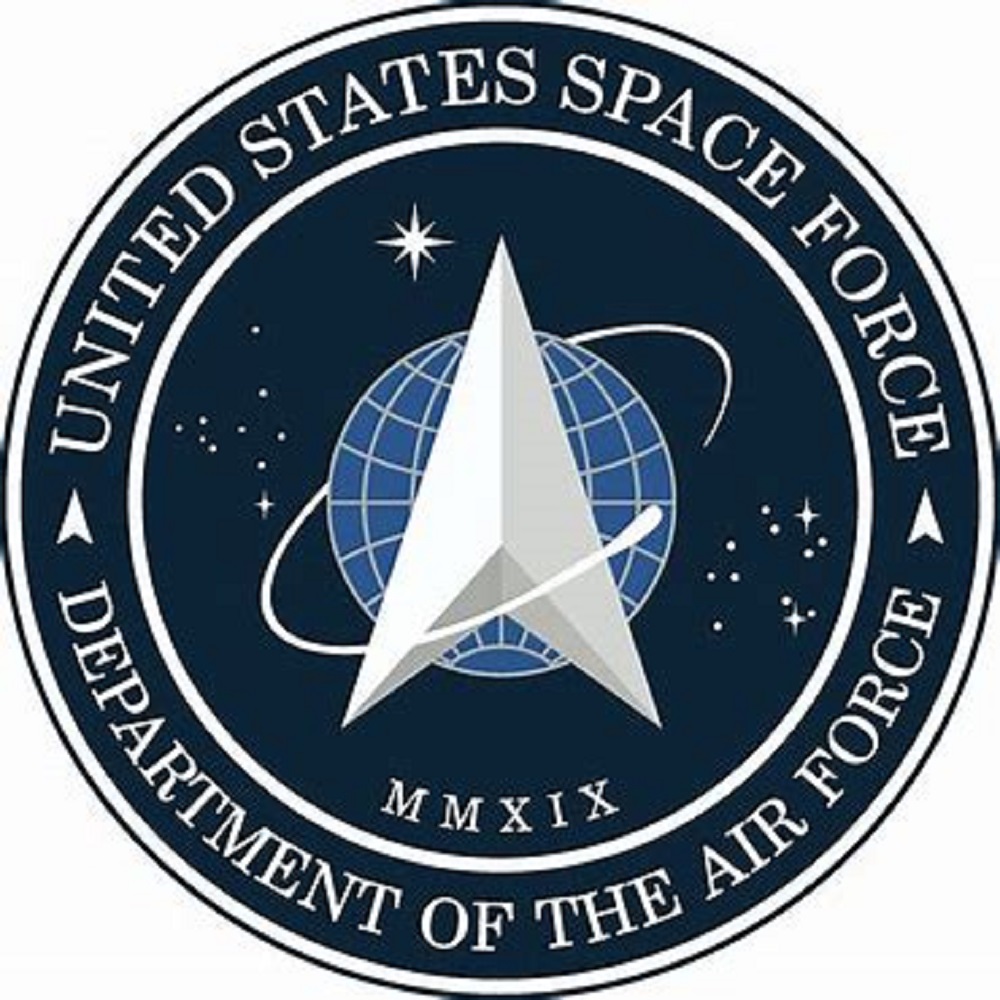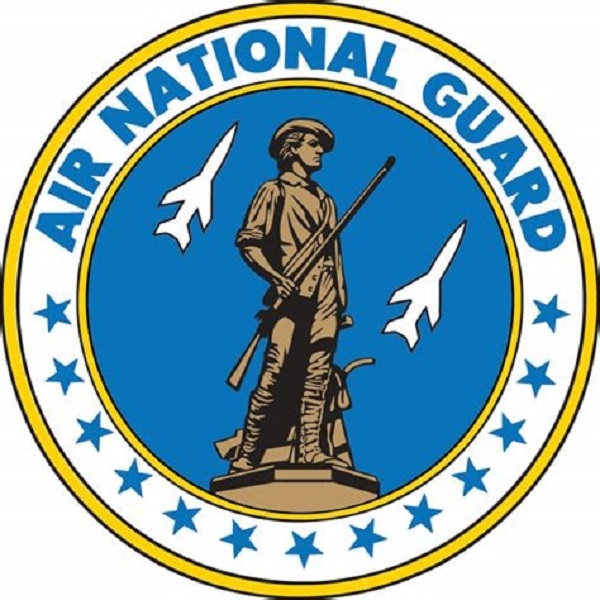 US Air Force P47
New this year is the US AIR FORCE, the AIR NATIONAL GUARD, the US SPACE FORCE
and AIR FORCE SPECIAL WARFARE UNIT! All of whom will be on hand to discuss career
options in their organizations. Come check out our in-booth activities. Try on the Explosive
Ordinance Disposal bomb suit, play with the bomb locating robot or try out our VR experience
and walk away with some swag!
Pursue your interests, find your strengths, and elevate your skills while serving your country in
the U.S. Air Force, Air National Guard or United States Space Force. We provide unparalleled
career options, growth opportunities and challenges to set you up for success and bring out the
greatest potential in every one of our Airmen and Guardians!
---

OKLAHOMA TOURISM P44
Think you know what Oklahoma is all about? You ain't seen nothing yet! Bigfoot Festival, medieval fairs, Optimus Prime Statue, world's largest pop bottle and The Outsiders House are the in the epic lineup. Check out all the pop culture possibilities in Oklahoma. From the state that brought you the creators of SpongeBob SquarePants and Dick Tracy comes a booth dedicated to all things Oklahoma. You'll discover fun pop culture stops throughout the state as well as all the exciting things to see and do. Want to experience the sights, sounds and roadside wonders of Route 66 — like a 66-foot pop bottle, a giant Blue Whale and the world's largest concrete totem pole? Want to pose with a towering Transformers statue or explore a museum dedicated to toys and action figures? You'll find all that and more in the state that's just a few hours' drive from KC.
The Oklahoma Tourism booth will help you jump-start your vacation-planning with free Oklahoma travel guides and advisers who can tell you how to visit the spots where "The Outsiders" was filmed, where you can see the world's first computer and the places you can go looking for Bigfoot.
---

T- MOBILE P40
T-Mobile has wireless solutions and high-speed internet for everyone! With a reliable network, amazing devices, and beyond the smartphone options come check us out! We also have charging stations, swag, and giveaways.
---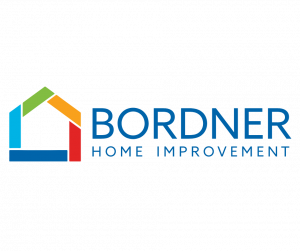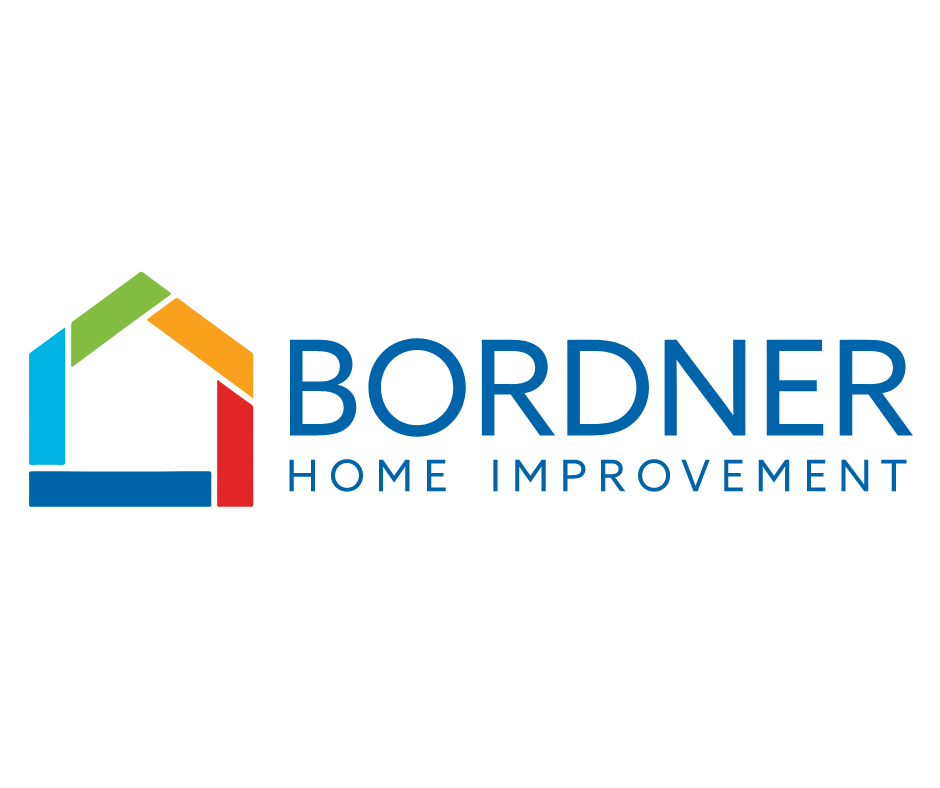 BORDNER HOME IMPROVEMENT VR P30
Bordner Home Improvement makes its debut at Planet Comicon this year and plans to provide plenty of swag and an interactive fun feature! Why choose Bordner?​ We are not just another contractor. We start our day with our core values, not just a list of projects. Whether you are looking for vinyl siding, fiber cement board siding, or faux stone siding, we've got you covered. If you need a new exterior door, we'll gladly install a premium fiberglass or steel entry door that has added insulation and a dual-perimeter seal that blocks drafts. We can even help control water flow by replacing your old gutters, and add gutter covers that will keep leaves and debris out of your gutters. That means you won't have to clean them out regularly. Bordner's experienced technicians install all of our products with considerable attention to detail so that they function optimally for years to come. For added peace of mind, we offer lifetime workmanship warranties on all installations.

---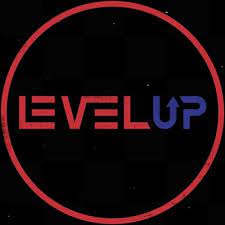 PEZ ESPORTS ARENA Powered By LEVELUP P69
This year The PEZ Esports Arena will be run by LEVELUP. LevelUp is the only dedicated esports space in the Midwest, fully equipped to meet the exponentially growing demand for esports by creating a unique destination for all, gamers and non-gamers alike! Come get your game on! Come to their booth and participate in the LEVELUP VIDEO GAME SKILLS CHALLENGE! You might win some great prizes! In addition to free play at their booth, LEVELUP is hosting several on-site prized tournaments that for a modest fee you can take part in! The schedule and information is found HERE!
---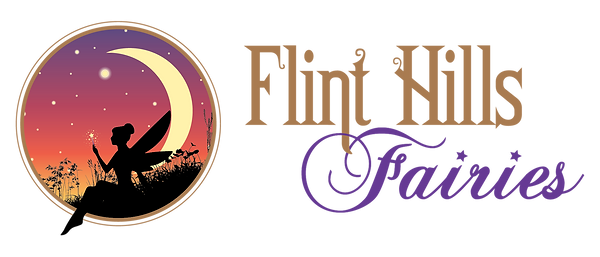 Flint Hills Fairies P19
Our troupe of entertainers loves to bring joy to people with our silly antics, games and whimsical storytelling. Our performers are passionate, experienced working with children and are so excited to work for you, bringing joy, laughter and stories for many years to come.
---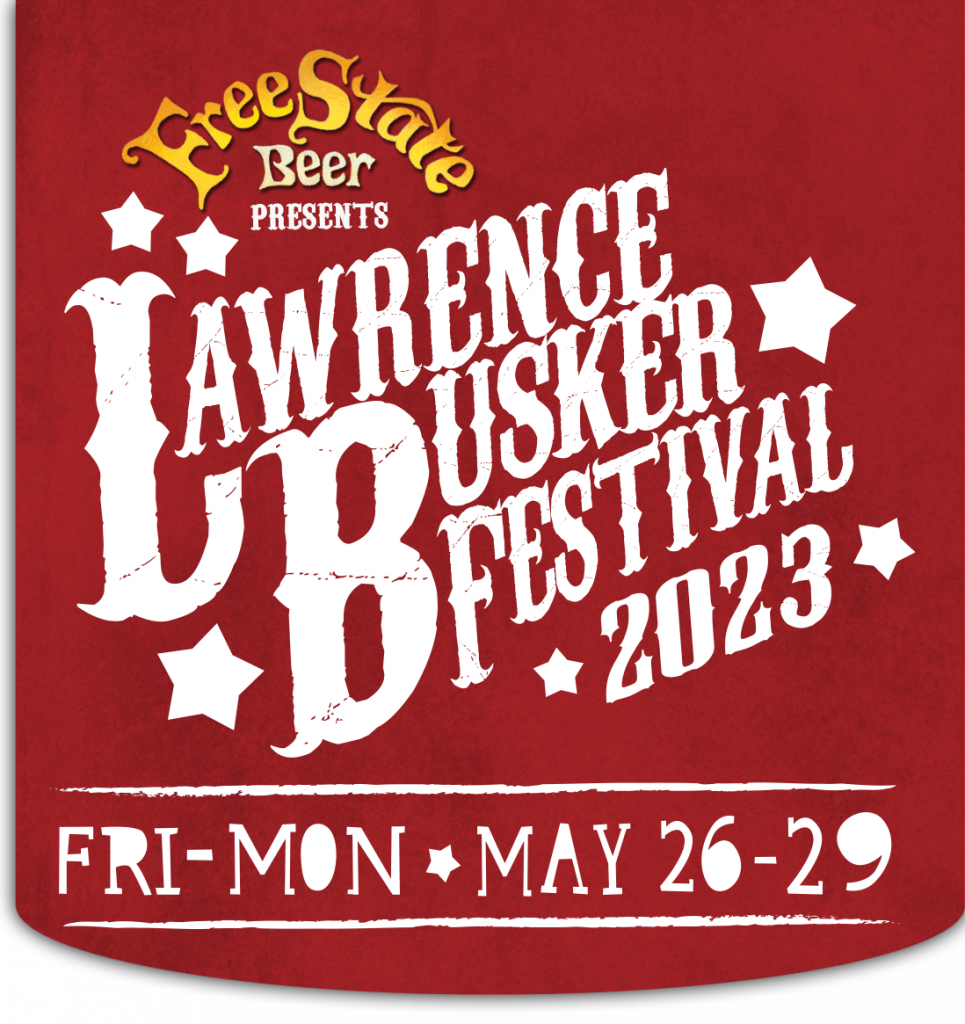 Lawrence Busker Festival P53
A four-day street performer festival in the fun, funky and historic downtown of Lawrence, KS. Over 25 different acts from all over the world are scheduled with lots of surprises on the streets. Musicians, magicians, acrobats, jugglers, dancers and more. Best of all, it's free to attend.
You'll get a chance to see some of our favorite acts on the stage at the PEZ on Saturday and Sunday. Plus, we'll be performing in the booth all day.
---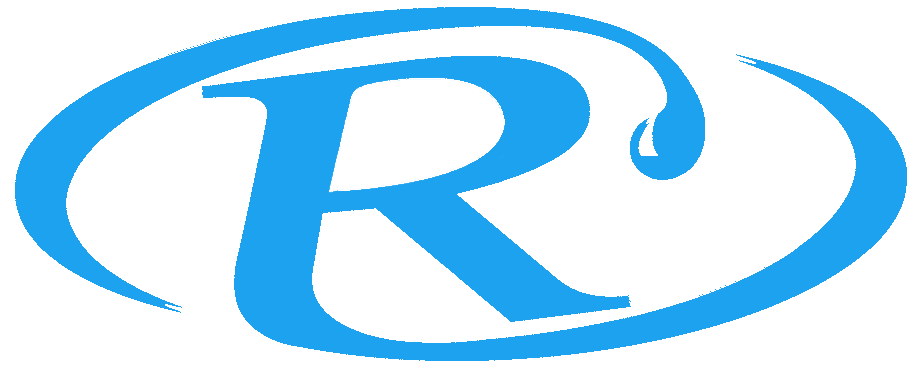 Rainbow Cleaning Systems P52
Come to the RCS booth to learn how you can improve the quality of the air you breathe with hydro air cleansing equipment! Rainbow Cleaning Systems are great for people who have any type of allergies, asthma, sinus or lung damage issues. These products are engineered to provide you with the best possible indoor breathing environment. You can also register to win some cool prizes!
---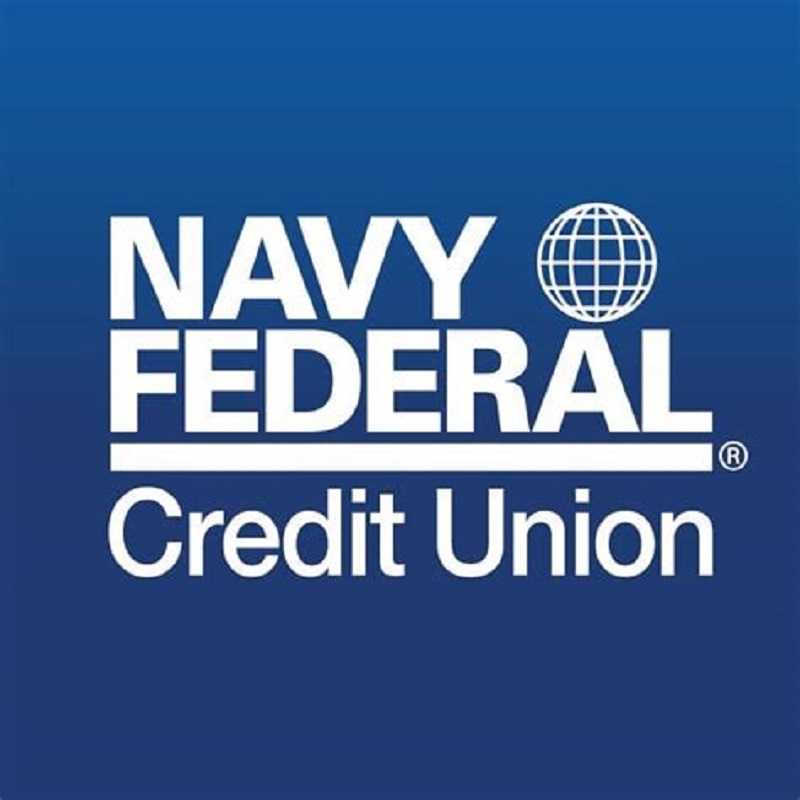 Navy Federal Credit Union P66
New this year, please welcome Navy Federal Credit Union. Come visit to see how NFCU can help you manage your money and check out the swag available just for stopping by!
---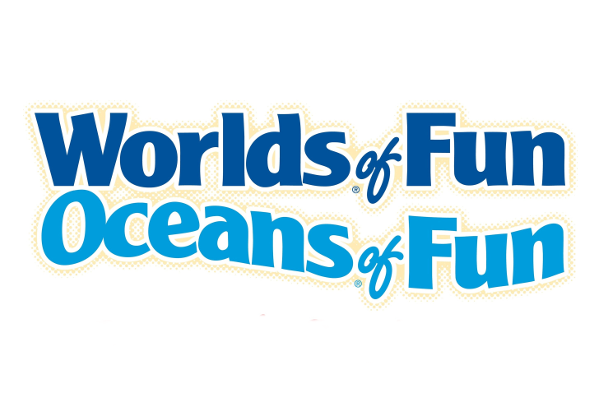 Worlds of Fun P6
Come learn about the upcoming season and how to secure a job at one of Kansas City's most beloved entertainment venues!
---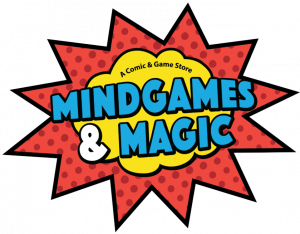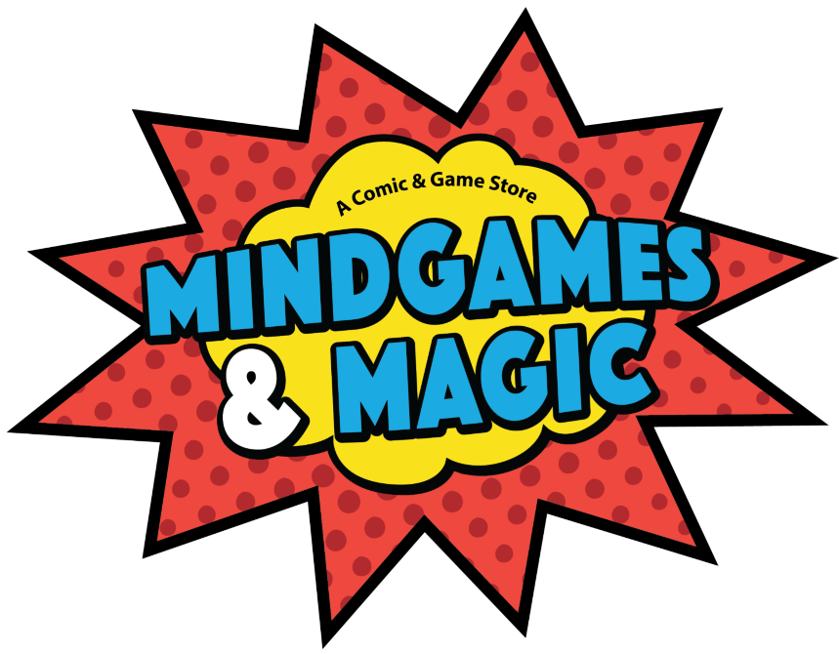 Mindgames And Magic P67
Mindgames and Magic is a tabletop gaming and comic store in Lees Summit, Missouri! https://mindgamesandmagic.com/ As one of the sponsors of the Tabletop gaming room at Planet Comicon Kansas City, Mindgames and Magic are supplying games and tournament opportunities throughout the weekend. Be sure to check out the Tabletop gaming room to learn about all the action in Room 3501E.
---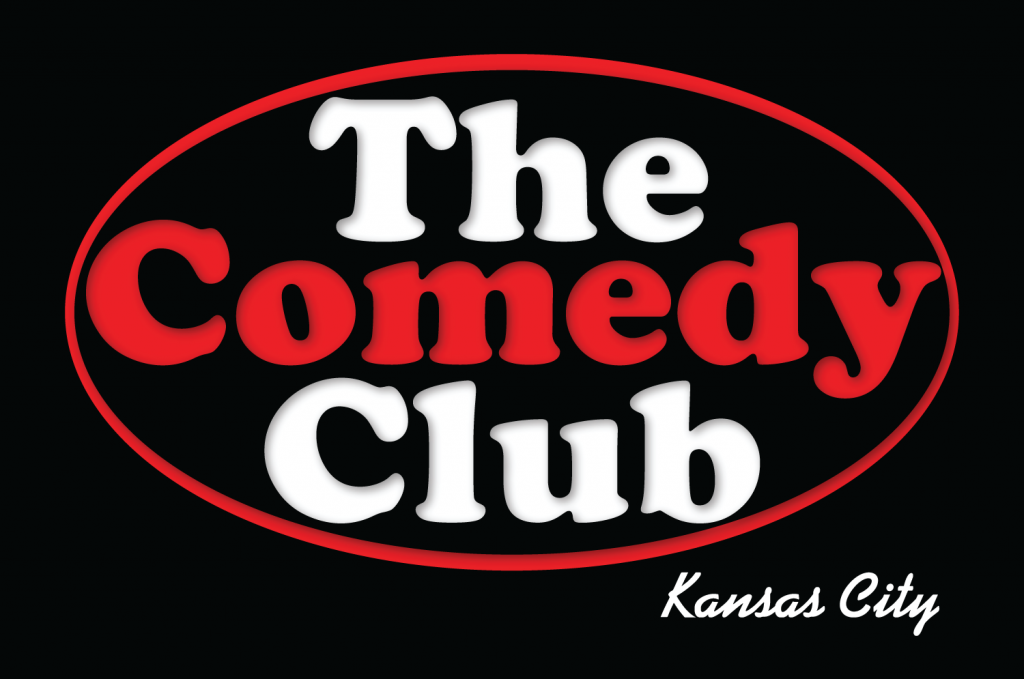 THE COMEDY CLUB OF KANSAS CITY P88
The Comedy Club of Kansas City will be returning to PLANET COMICON! The Comedy Club is Kansas City's premier destination for laughs. Stop by the booth, say hello, see who's coming to town and maybe win some tickets to an upcoming event! The Comedy Club will also be on the Pez Stage with a Pop Culture Roast Battle, Friday 6pm!
---

Clownin Around KC P3
We are clowns…and proud of it! Come to our booth! We plan to do balloon animals and face painting, magic, card tricks, and hula hoop tricks to entertain! We play with kids and adults too, and we are always Clownin! We are the only entertainment company in KC that has special pricing for churches, charities and low-income families.
---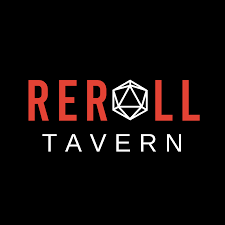 ReRoll Tavern P57
ReRoll is the place to be for all things geek! Board games, RPGs, drinks, bites and pop ups abound at this one of a kind bar! ReRoll is a new gaming tavern located in Kansas City North. ReRoll has joined forces with Mindgames and Magic to bring you the Tabletop gaming room at Planet Comicon this year. With over 500 tabletop games for you to choose from in the free library you will have no trouble at all finding a fun diversion in the tabletop gaming room. If you are a D&D fan, good news ReRoll is running a D&D Epic Tournament. ReRoll Tavern is also sponsoring daily Magic the Gathering Commander Tournaments! Go HERE for more info!
---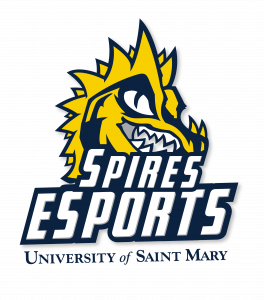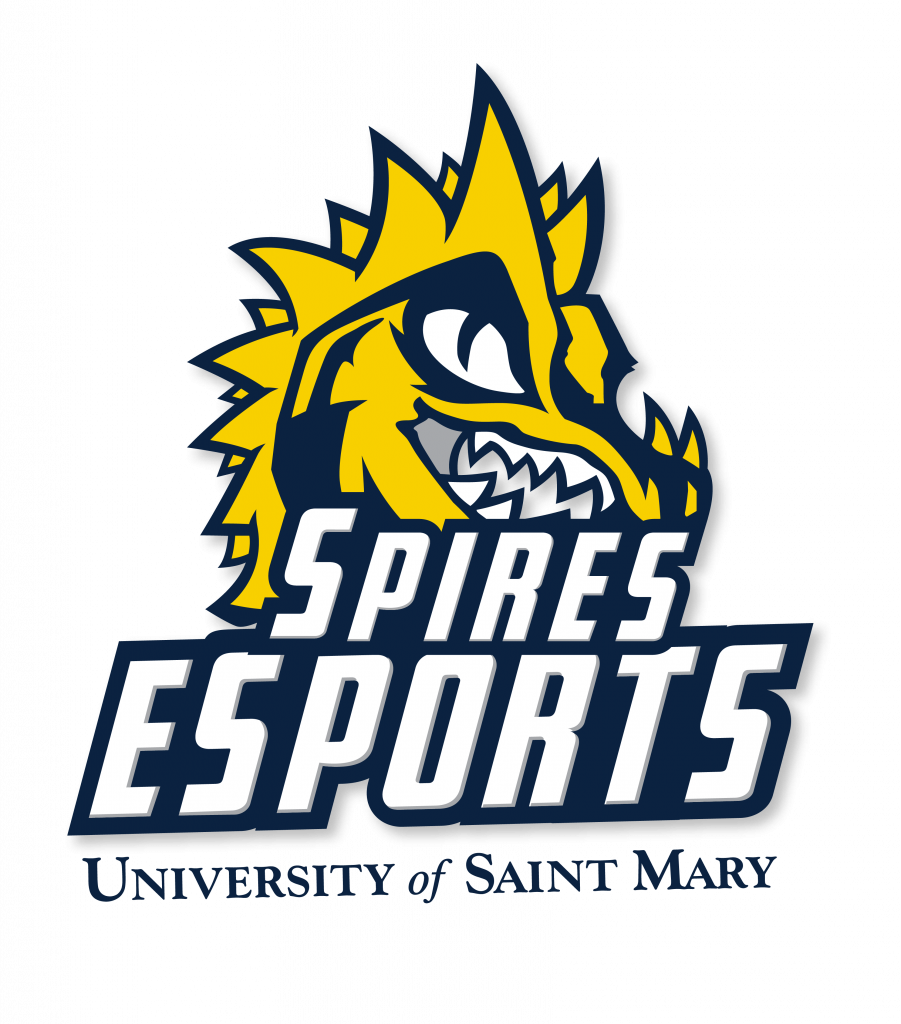 University Of St. Mary Esports P68
The University of Saint Mary is excited to once again be a proud sponsor at Planet Comicon this year! Located in Leavenworth, KS, USM helps students of diverse backgrounds realize their God-given potential in the classroom, on the field, or at the joysticks! Come to our booth to meet and talk to our eSports Coach, and learn about the various scholarships and opportunities that await you at USM! Go Spires!

---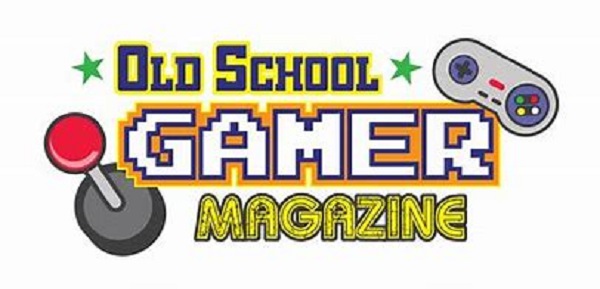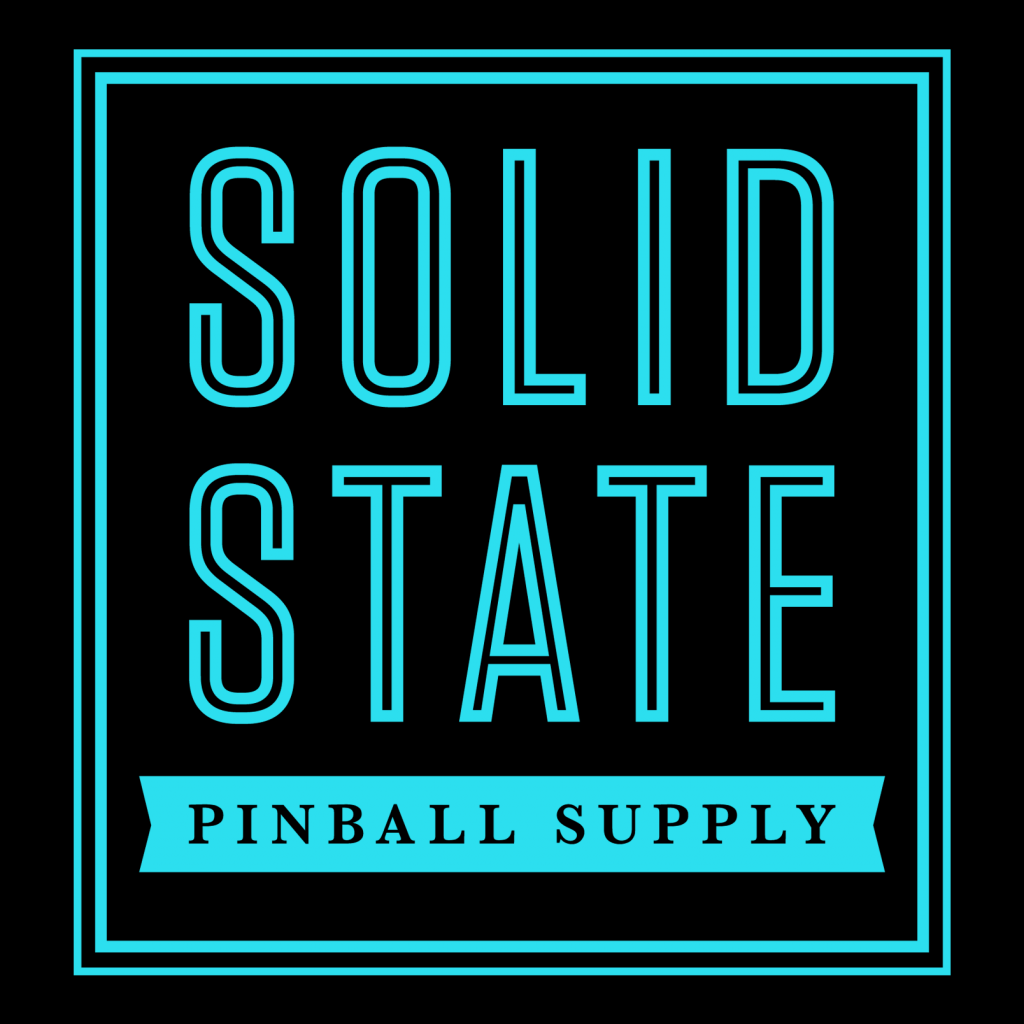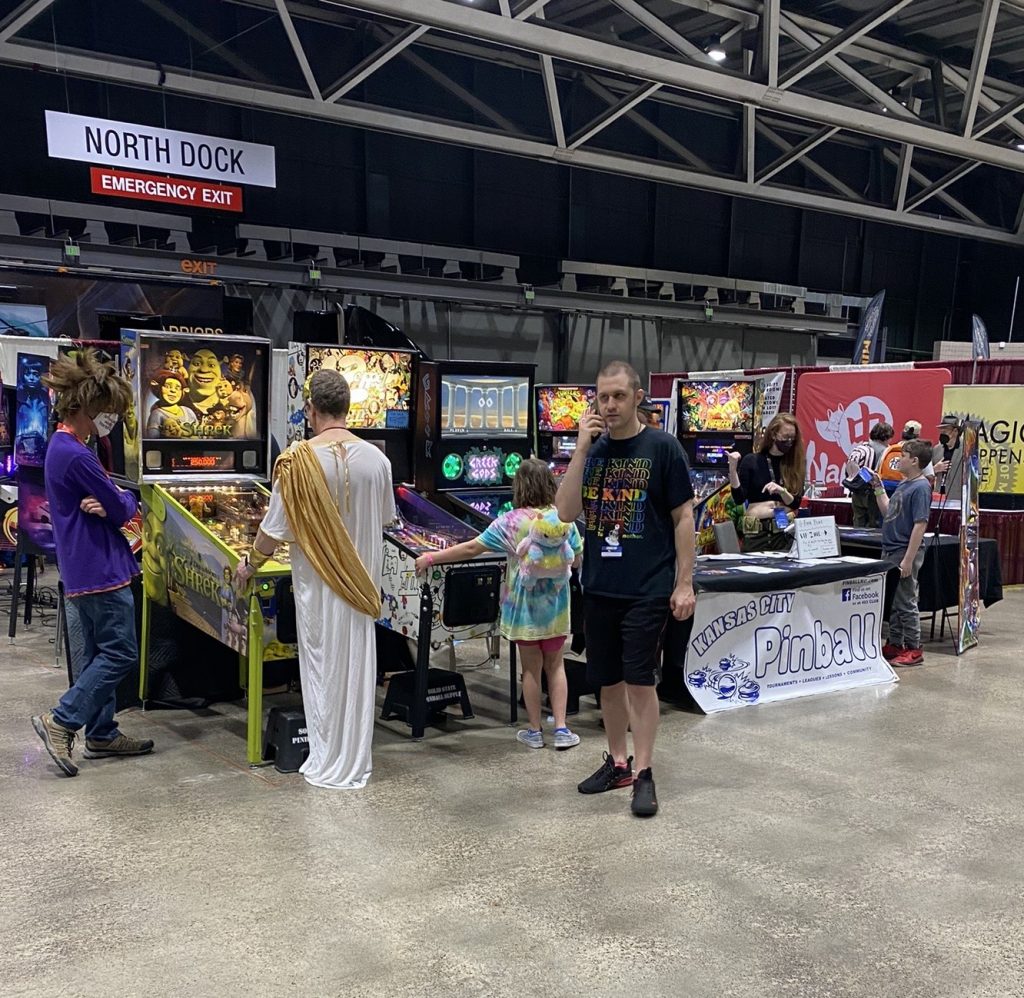 RETRO ARCADE! P110 and P78
Old School Gamer Magazine and Solid State Pinball Supply are combining efforts to present gaming from the 60s through 2021! Come by and play the games we used to put quarters into at the mall and when we used to have our games on cartridges.
Old School Gamer Magazine will be running their own Retro Gaming Olympics on Saturday where you will compete in playing several video games (home console and arcade) for individual and combined score winners. With big screen gaming of retro contests, arcade games from the 80s and 90s this will be a great place to get "On Like Donkey Kong"
Solid State Pinball Supply in Kansas City, MO will be providing pinball machines from the 1960s through 2021 on free play for all Planet Comicon attendees. Come find out about all the pinball events and tournaments held in the Kansas City area and talk with local players and collectors.
---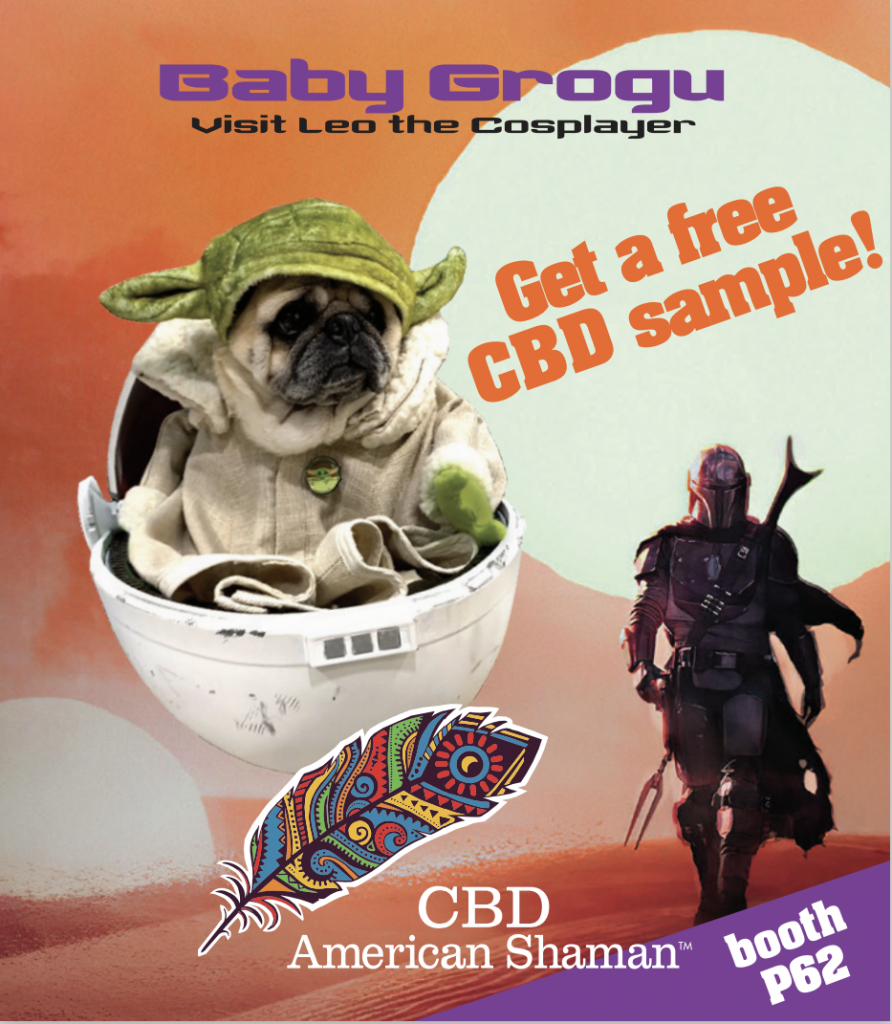 CBD AMERICAN SHAMAN P62
CBD American Shaman is a Kansas City based company and is one of the leaders in the burgeoning CBD industry. Ready to see what CBD can do for you? Come and see us for free samples and get all your questions answered from American Shaman Certified CBD Consultants. See how CBD can help you feel better and live your best life! We provide a full line of CBD products and other cannabinoids to support health and wellness. While there, Say hello to Leo the Pug who is an avid Grogu Cosplayer.
---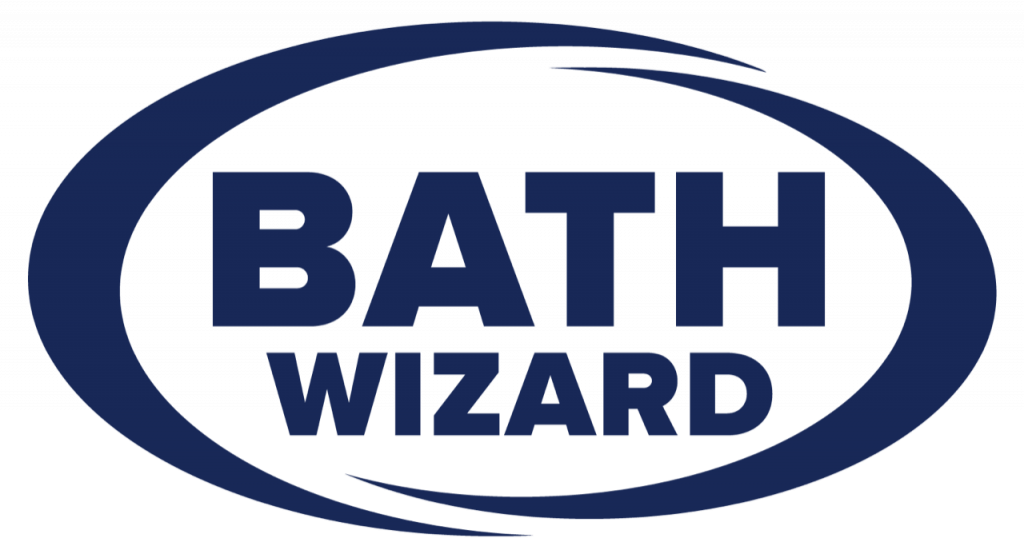 Bath Wizard P32
Bath Wizard, America's Favorite Remodeling Brand, provides Magical Bathroom Transformations backed by our industry leading Double Lifetime Warranty, installed by our Master Craftsman employees. Experience what Made in America quality will look like and feel, in your next bathroom project.
---

Shinnova Solar P42
We are Kansas City's premier solar installation company – With thousands of installs and counting. We are proudly local and veteran owned, and have industry leading technology, warranties, insurances, and quality workmanship. Our mission is to help local residents and businesses achieve energy independence to save money and help protect the planet. We give our customers the power to save $1,000's through getting them access to real-time incentives, increasing their property values, and ultimately defend them against rising electricity bills. With that, making the switch to solar is equivalent to reducing 1,000s of tons of greenhouse gases per project – see the economic and environmental benefits for yourself! "WE GIVE YOU THE POWER""
We will be raffling a Jackery Portable Solar Generator with solar panel, perfect for charging devices on the go, or while off-grid.
---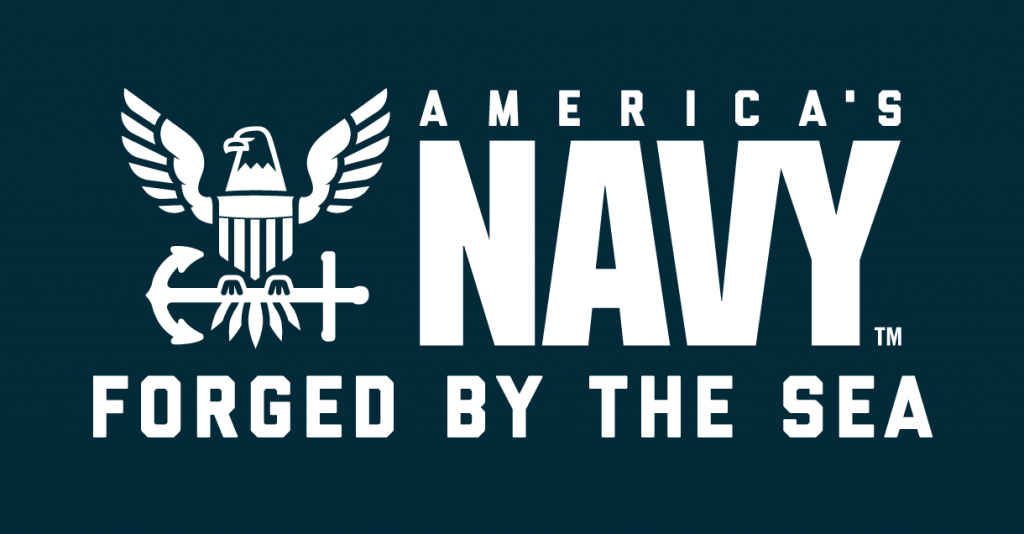 U.S. Navy P66
Out here, it's not where the sea takes you, but who it makes you. This is where you test your limits, build your strength and fulfill your potential. Become a part of something bigger. Come check out the Navy booth to see what adventure might await you!
---

Cabela's and Bass Pro Shops P54
We live our mission to inspire everyone to enjoy, love and conserve the great outdoors. Team members actively participate by helping us give back to local organizations that advance conservation in the communities we serve. Come visit our Club membership booth and learn how you can start earning free gear towards your next adventure!
---

HAGUE WATER P56
At Hague Quality Water of Kansas City, Inc., home water treatments are our specialty. Our high quality products, Gold Seal standard under the Water Quality Association, are the best. From water softeners to reverse osmosis products, we have them all – so that you can have peace of mind about the water you drink and use daily. Come by the booth and try your hand at Superhero Air Hockey!

---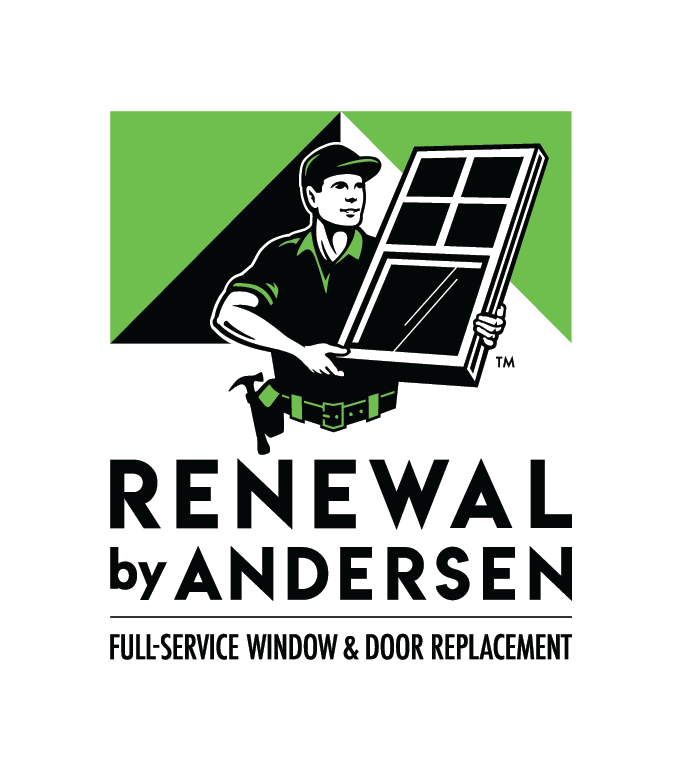 RENEWAL BY ANDERSEN P76
Come learn about the best window replacement products in the industry! Stop by to sign up for a chance to win $10,000 in new windows and patio doors!

---

LEAF FILTER P74
Are you tired of cleaning your gutters? LeafFilter Gutter Protection is a permanent solution. Our micromesh gutter cover installs on top of existing gutters, eliminating gutter cleaning for life. Our surgical grade stainless steel micromesh keeps all debris out of your gutters 365 days a year. Our product includes a lifetime, transferable warranty, so you can enjoy the peace of mind that your gutters are protected for life. Ask about our senior and military discounts!
---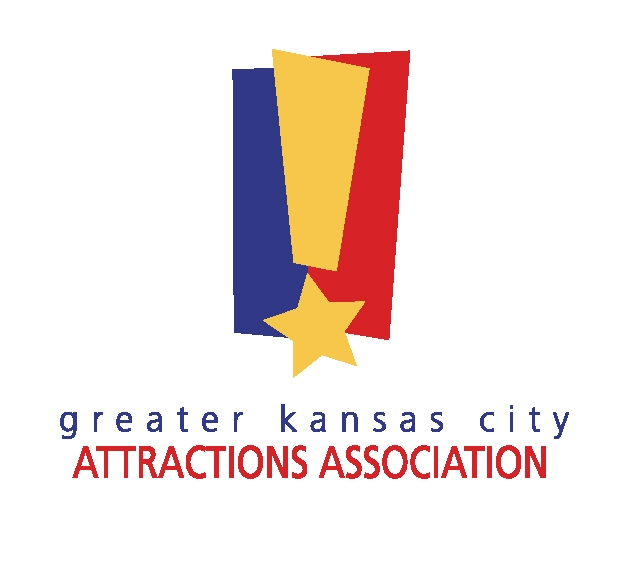 GREATER KANSAS CITY ATTRACTIONS ASSN. P49
The Greater Kansas City Attractions Association is dedicated to enhancing the success of member attractions through the strategic initiatives of collective marketing, membership services, membership events and advocacy as a collective voice. The city's biggest and most familiar attractions are members of this group and some of these groups will be on hand to greet you and offer up prizes and giveaways!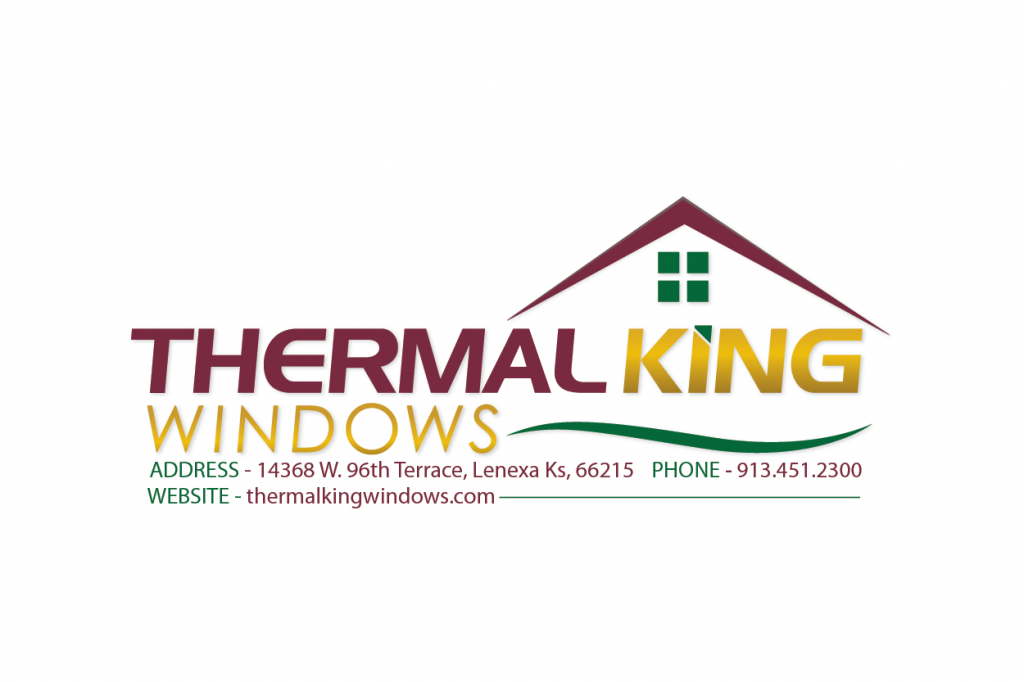 Thermal King Windows P48

Thermal King Windows has taken parts from all the top windows, eliminated everything that isn't 100% optimal and engineered to be the best replacement windows in Kansas City and the only local window company that promises and delivers perfection. Not just great windows, also great service. Thermal King Windows are guaranteed to never stick, rot, warp, fade, or fail. In fact, if they do, we will replace it… PERIOD. Our windows are easy to clean, always look new, and require practically no maintenance. Come to our booth for a chance to win 6 windows or a sliding glass door. Be sure to try your hand with our ring toss game to win a prize!
---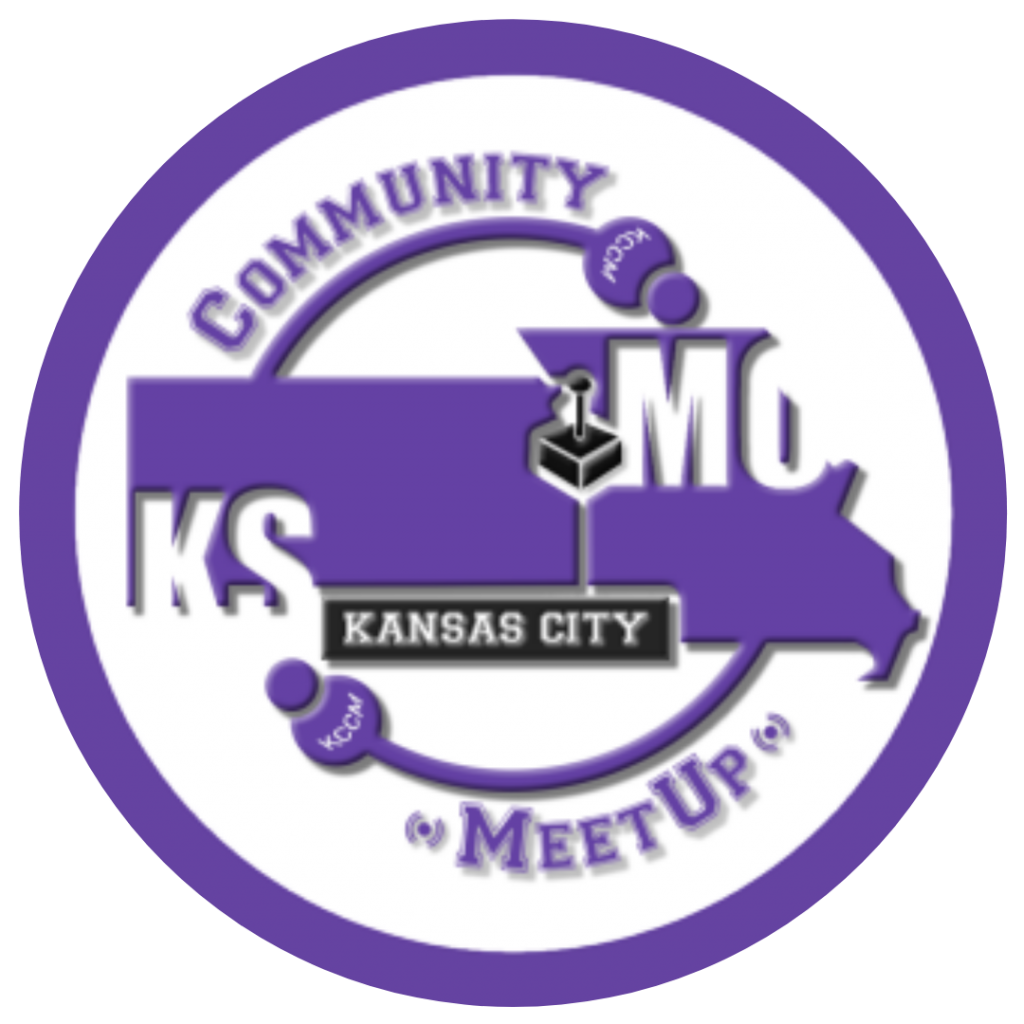 KANSAS CITY COMMUNITY MEETUP P69
There are over 40 cities across the globe where you can meet up with other gamers in your local area to grow your friendships IRL, network with gaming companies, and share in the spirit of what it means to #bleedpurple. Our community creates these events for the Kansas City area, with a couple every year that are Powered by Twitch.
---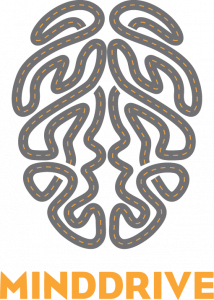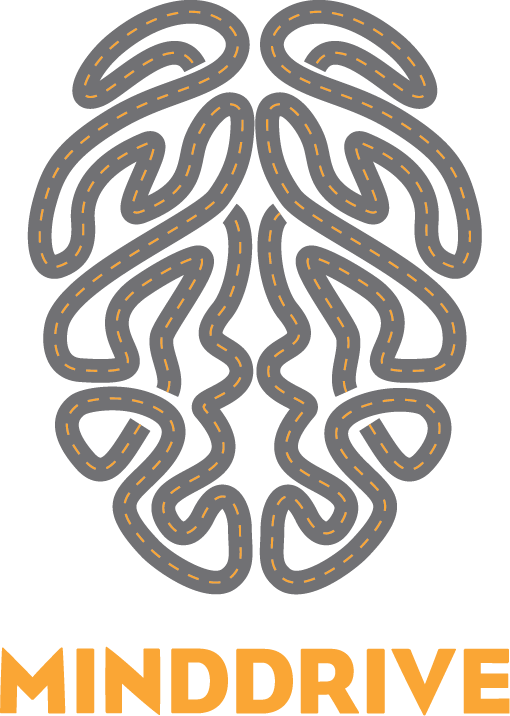 MINDDRIVE P39

MINDDRIVE, an experiential project-based learning program for middle and high school students teaches electronics, computers, fabrication and some of their projects include building electric cars, building and flying drones, building battlebots and running competitions.
---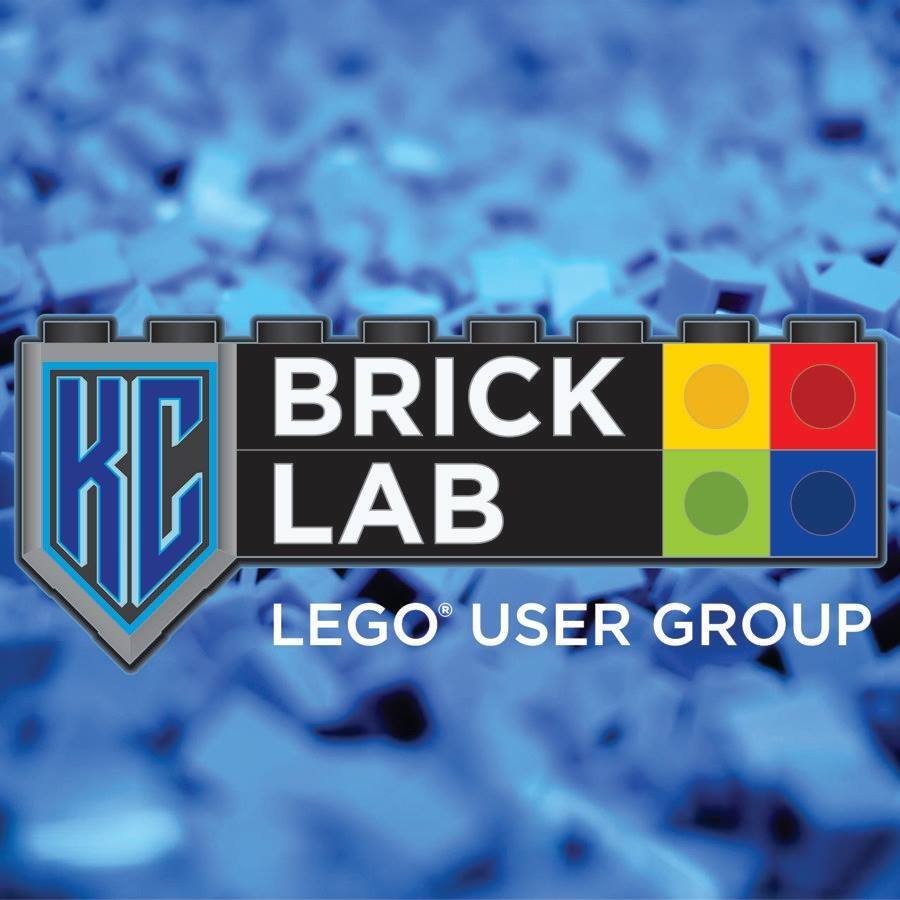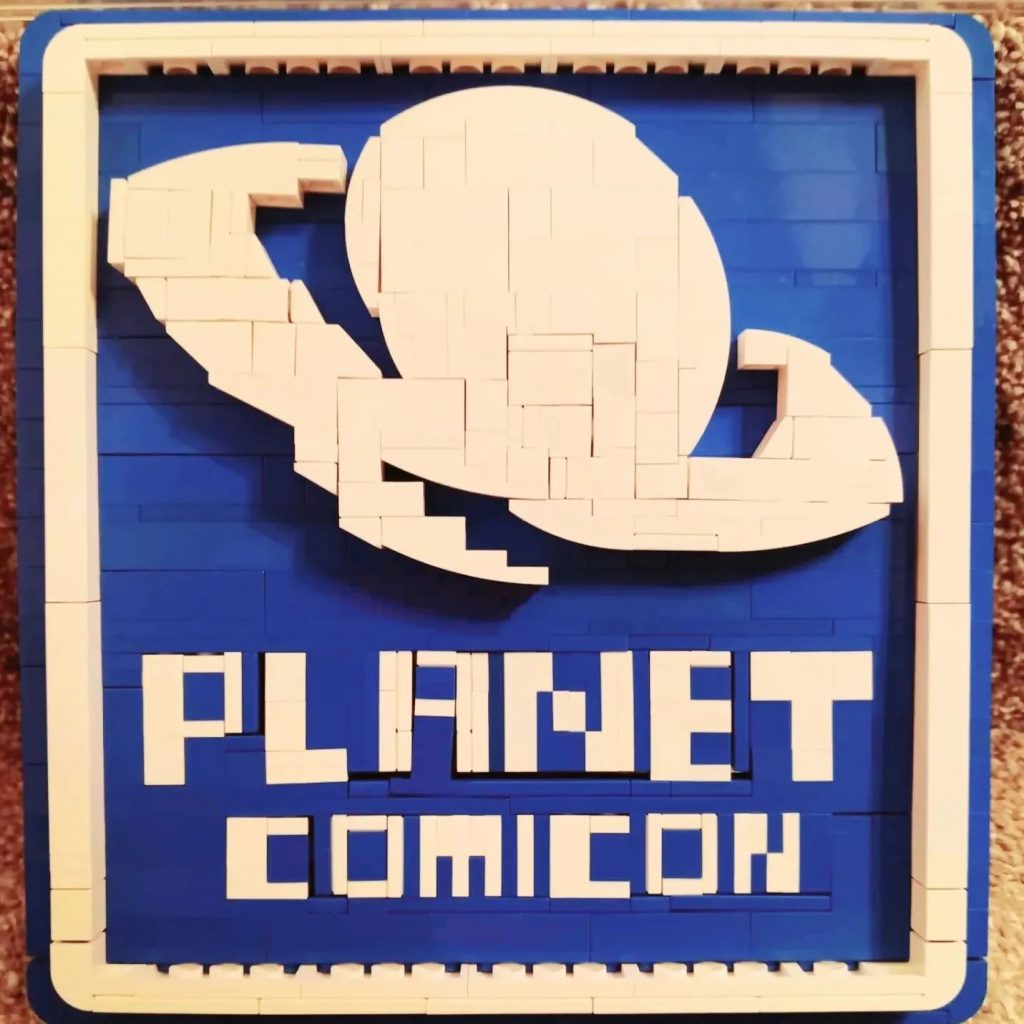 KC BRICK LAB P38
KC Brick Lab is Kansas City's Adult LEGO Club that gets together to share our love of LEGO and organize LEGO displays and collaborative builds. The club was born in 2012 and continues to grow each year. We develop displays each year for Planet Comicon, Union Station, local libraries, and other regional events and LEGO conventions. This year at Planet Comicon we will have a display in the Planet Entertainment Zone containing builds highlighting pop culture and some of the amazing guests from this year's convention lineup. If you are interested in learning more about KC Brick Lab, stop by our booth to say hi, or check out our Instagram and Facebook accounts (@kcbricklab) to see where else we are displaying this year.
---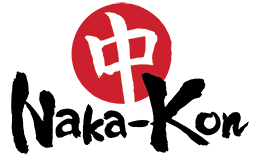 NAKA-KON P37
Naka-Kon is an annual three-day convention celebrating Japanese pop culture, including anime, manga, cosplay, music, fashion, gaming, and more! Catch guests of honors, panels, workshops, & performances, be part of cosplay competitions and contests, and enjoy a weekend of fun with fellow Japanese anime, manga, and music fans. The next convention will be held at the Overland Park Convention on May 26-28, 2023. Please visit the Naka-Kon booth to learn more about the convention!
---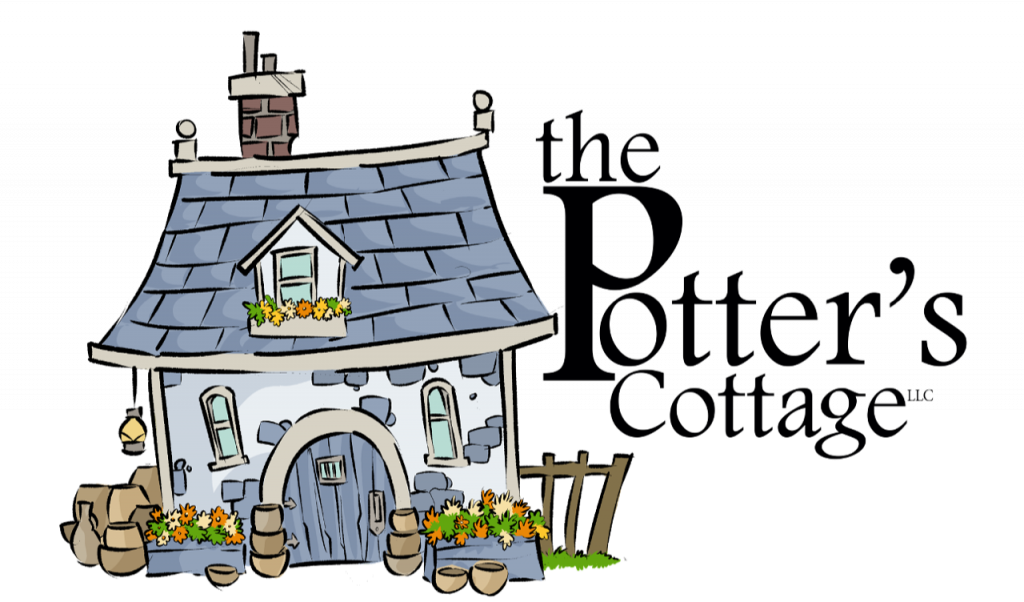 THE POTTER'S COTTAGE P34
The Potter's Cottage, LLC is an inclusive art studio where individuals of all ages and abilities can paint pottery, create holiday art, participate in classes and special events, attend summer pottery camps, and host their own parties. Come meet the friendly staff and check out their "Paint 'n Take" hands on experience right in the booth!
---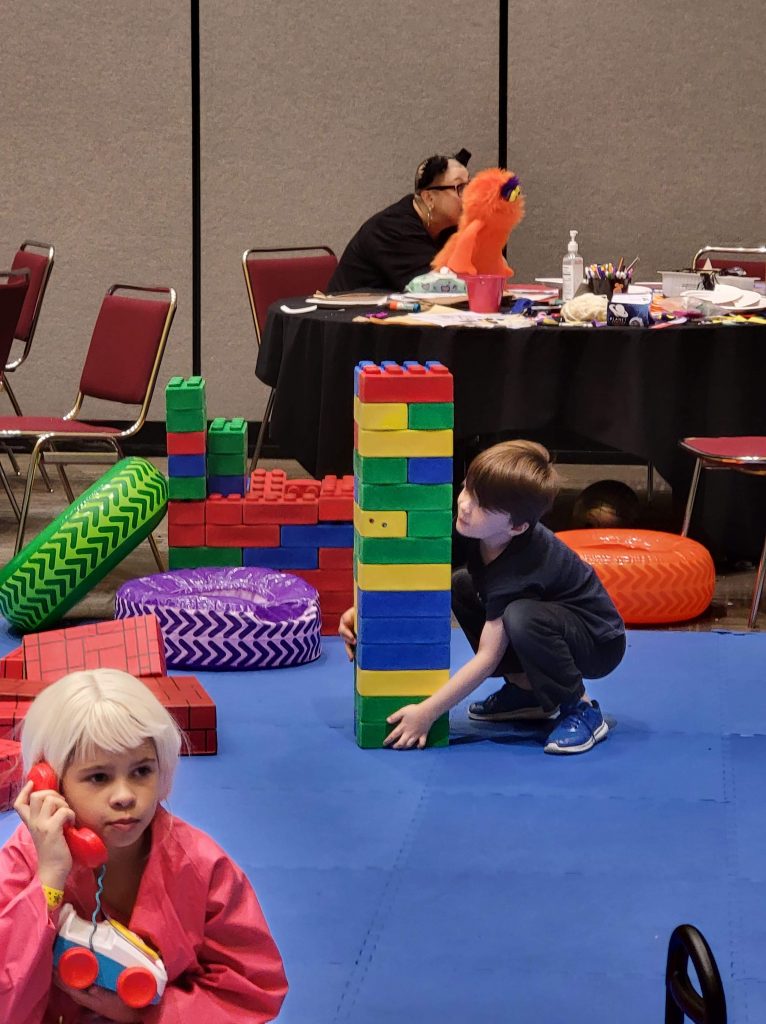 PLANET KIDS Room 3501B
The Planet Kids area is back again in 2023 and we have a variety of safe and fun activities for kids to explore while accompanied by an adult. The area is specifically designed for kids under 8. Legoland Discovery Center is providing Duplo build pits and large soft lego building blocks! Coloring and craft activities will also be provided.
---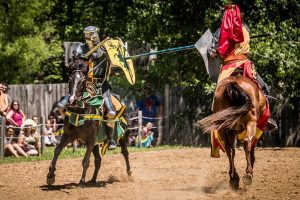 KANSAS CITY RENAISSANCE FESTIVAL P19
One of Kansas City's most beloved traditions is the Renaissance Festival! Come interact with the King and Queen and their court and maybe they will let you sit on the Throne! Get your medieval on in the Planet Entertainment Zone and be sure to ask about meade and turkey legs! The Ren Fest will be here before you know it but we will have a piece of it right here in the PEZ!
---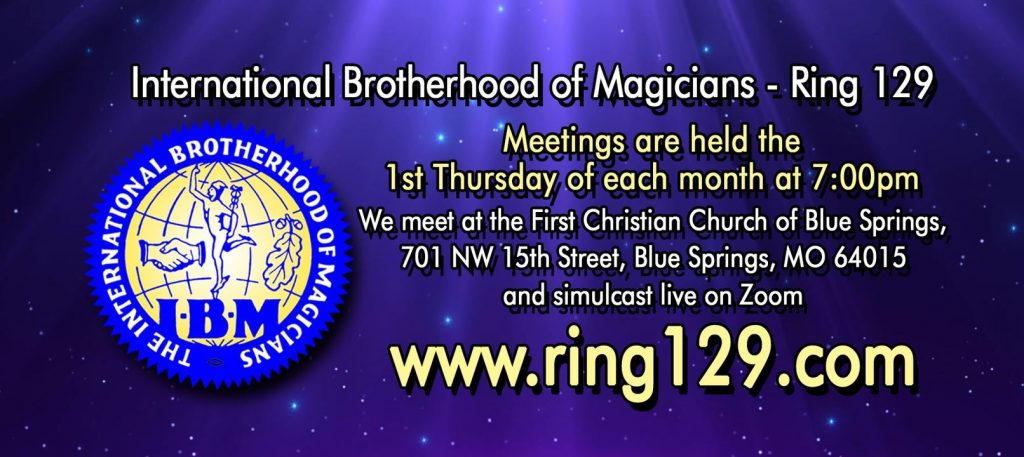 INTERNATIONAL BROTHERHOOD OF MAGICIANS RING 129 P48
The International Brotherhood of Magicians is the world's largest organization for magicians and magic enthusiasts boasting over 14,000 members worldwide. Members share a common interest in promoting, performing, learning and advancing the art of magic for the purposes of entertainment and amusement while protecting the secrecy of the art. Ring #129 is the Kansas City chapter of the I.B.M. We are known as the "Heart of America Ring." Ring 129 Magicians will be performing on the PEZ stage again this year and you will be amazed at the magic performed in the booth!