Planet Entertainment Zone (PEZ)
WHAT IS THE PEZ?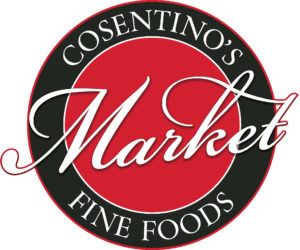 The Planet Entertainment Zone (PEZ)is the place to come when you are looking for something stimulating and fun to do! The PEZ is located in Hall A on the exhibit floor. This is where you will find a variety of interesting interactive activities for the kid in everyone! New this year are interactive exhibits by, US Army, FlipSwitch VR, Oklahoma Tourism, FIRST Robotics, Boulevard Brewing, Unified Esports , Old School Gamer Magazine, Solid State Pinball Supply, Nebraska Furniture Mart, Bordner Home Improvement, Minddrive, and much more!
The PEZ is the place for entertainment and cosplay crafting demos and workshops. With 60 different performances and demonstrations throughout the 3 day weekend, we believe you will find something that interests you! .
The PEZ is also home to the PEZ Cosplay Maker Space where you will find out how talented crafters and seamstresses actually make the cosplays you see walking around the convention space! You will see everything from makeup and special effects to foam crafting and resin casting and sewing demos happening live in front of you. Learn more about the Pez Cosplay Maker Space here!
If you have love on your mind, look for the Super Sonic Speed Dating booth in the PEZ too! You never know where you will find love!
There is a lot to do and see in the PEZ this year! Come join in the fun! Here are the activities you can look forward to! We are adding to this list of exhibitors daily so keep checking back in!
---
THE PEZ STAGE // Booth P1
The PEZ Stage has evolved over the years into a focal point at the north end of the exhibit floor. This year you will enjoy entertainment and demonstrations all weekend long. You will find Magician's, Special FX demos, Science demos, Music and dance performers, comedy, cosplay crafting demos and more. One of the more dramatic and heartwarming features that occurs on the PEZ Stage is the annual Wheelchair Costume reveals that Walkin' & Rollin' Costumes organizes. Several lucky and deserving children are awarded a wheelchair costume which transforms their everyday mode of transport into an absolute dream costume! Check out the PEZ Stage venue on the Programming Schedule.
Cosentino's Downtown Market is this year's Sponsor of the PEZ Performance and Demonstration Stage! Conveniently located at 10 E. 13th street, the Downtown Market is a smart choice for all of your grocery needs! Be sure to check out their famous food court with the best buffet in downtown Kansas City. This is a convention favorite!
---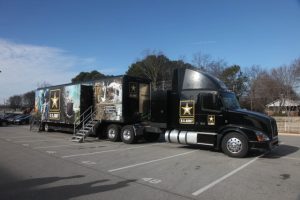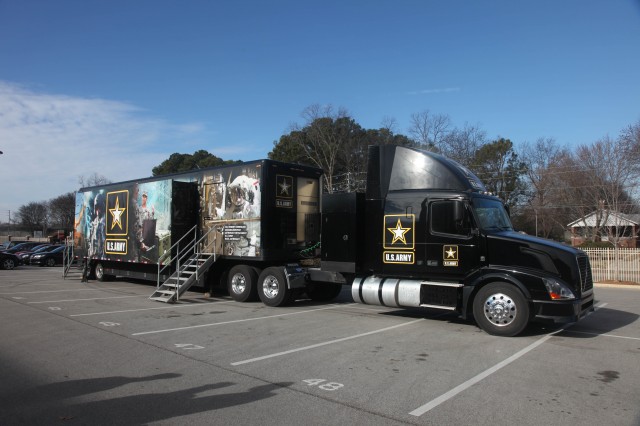 US ARMY P79
We are pleased to announce that the US Army will be in the PEZ this year with a variety of fun and educational elements to show you. Some of America's finest will be on hand in full gear showing off the technology that is a big part of today's Army. The Battalion is bringing a bomb disposal Robot and 2 full Explosive Ordnance Disposal suits that you can try on! Come see the exciting US Army Esports Trailer! And they are planning to bring a gaming trailer so you can come in and challenge a soldier to a game or two!!
---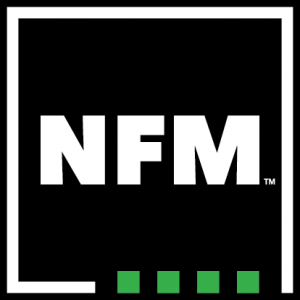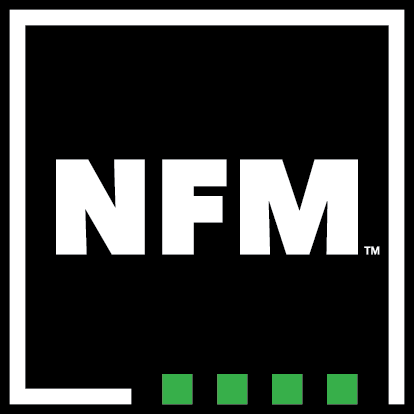 NEBRASKA FURNITURE MART P59
This isn't your Father's furniture store! It's NFM and not only do they carry every home furnishing known to mankind, they are also your one-stop-shop for board games, wall art and Funko Pop collectibles.
Every hero or villain (hey, we don't judge) needs a secret lair. Stop by the NFM booth and catch your breath while checking out the latest from Predator Gaming, PlayStation VR and Arcade1Up. Utility belt feeling a little empty? Enter to win awesome prizes while you're here!
---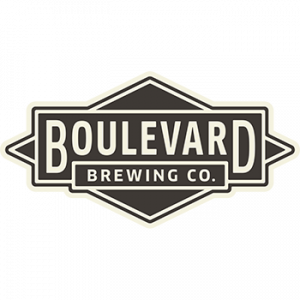 BOULEVARD BREWING COMPANY P50
Kansas City's hometown brewery is coming to Planet Comicon – find us in the PEZ in Hall A. Stop by the 'Boulevard Backyard' to sample our latest beers and to play games and challenges for fun and prizes! This year Boulevard welcomes Level Up Arena into their booth. Level up will be hosting video gaming tournaments and free play!
---

Xfinity P80
Come by the Xfinity booth to discover the Future of Awesome! Xfinity is proud to be a sponsor at this years Planet Comicon. We will be on site promoting our Internet, Home Phone, Cable and Home Security products. Stop by our booth in order to enter a raffle for a chance to win a Game of Thrones or West World themed tote bag. We look forward to seeing you all there!
---

FlipSwitch VR P98
Epic Scale, Free-Roam, Multiplayer Virtual Reality is available this year in the PEZ!
With state-of-the-art wireless technology and motion tracking, we take you inside the game where your body is the controller and your mind believes it's real. Explore. Play. Conquer.
Planet Comicon Esports Arena Powered by UNIFIED
This is your chance to participate in Cataclysm 2.0 – Planet Under Siege! THis is our second round of exciting esports tournament play at PCKC. Our partner Unified Esports will host Open Tournaments for League of Legends, Rocket League, FIFA 21 and more. To play in tournaments you must have a valid admission credential. In addition there may be tournament fees. Sign up for tournaments via Unified Esports. Registration is open at this link .
---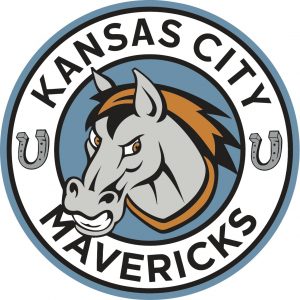 KANSAS CITY MAVERICKS HOCKEY
The Kansas City Mavericks is your home town hockey team. Playing 5 minutes east of Arrowhead come see all the action on the ice and the best of Kansas City entertainment at the game. The Mavericks host Marvel, DC, Star Wars, Disney, Nickelodeon Theme Nights each season and want you to be a part of the fun!
---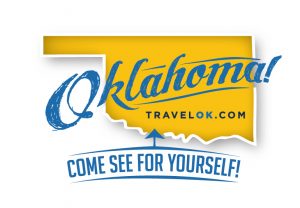 OKLAHOMA TOURISM P76
From the state that brought you the creators of SpongeBob SquarePants and Dick Tracy comes a booth dedicated to all things Oklahoma. The Oklahoma Tourism booth features artwork by Jerry Bennett, who has done work for Marvel, Lucasfilm and The Stan Lee Foundation. You'll discover fun pop culture stops throughout the state as well as all the exciting things to see and do. Want to experience the sights, sounds and roadside wonders of Route 66 — like a 66-foot pop bottle, a giant Blue Whale and the world's largest concrete totem pole? Want to pose with a towering Transformers statue or explore a museum dedicated to toys and action figures? You'll find all that and more in the state that's just a few hours' drive from KC.
The Oklahoma Tourism booth will help you jump-start your vacation-planning with free Oklahoma travel guides and advisers who can tell you how to visit the spots where "The Outsiders" was filmed, where you can see the world's first computer and the places you can go looking for Bigfoot. While you're there, enter a drawing for an Oklahoma get-away and pick up some crayons and a coloring sheet featuring Bennett's work.
---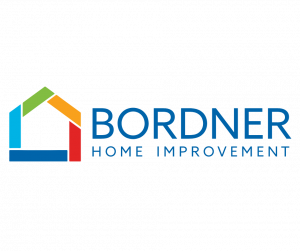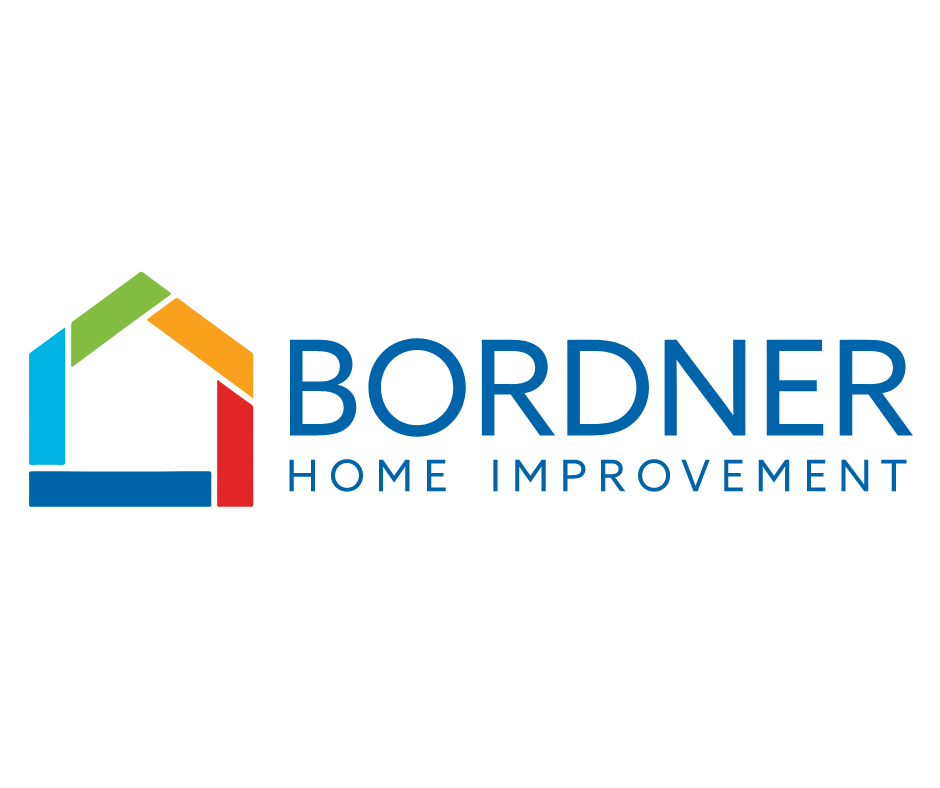 Bordner Home Improvement VR P70
Bordner Home Improvement makes its debut at Planet Comicon this year and plans to provide plenty of swag and an interactive fun feature! Why choose Bordner?​ We are not just another contractor. We start our day with our core values, not just a list of projects. Whether you are looking for vinyl siding, fiber cement board siding, or faux stone siding, we've got you covered. If you need a new exterior door, we'll gladly install a premium fiberglass or steel entry door that has added insulation and a dual-perimeter seal that blocks drafts. We can even help control water flow by replacing your old gutters, and add gutter covers that will keep leaves and debris out of your gutters. That means you won't have to clean them out regularly. Bordner's experienced technicians install all of our products with considerable attention to detail so that they function optimally for years to come. For added peace of mind, we offer lifetime workmanship warranties on all installations.

---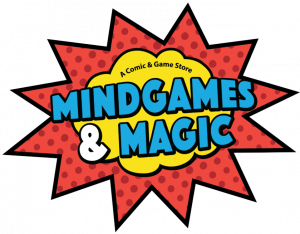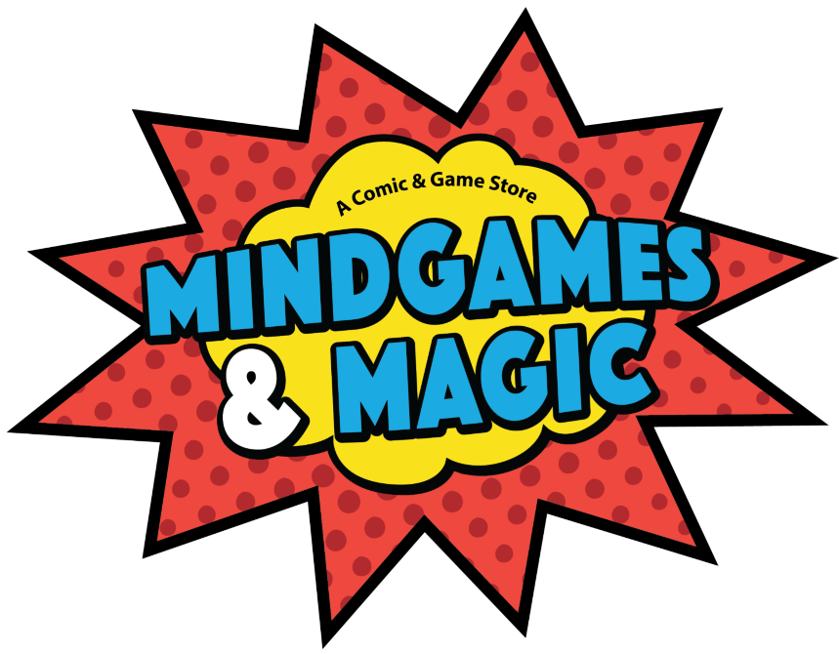 Mindgames And Magic P82
Mindgames and Magic is a tabletop gaming and comic store in Lees Summit, Missouri! https://mindgamesandmagic.com/ As one of the sponsors of the Tabletop gaming room at Planet Comicon Kansas City, Mindgames and Magic are supplying games and tournament opportunities throughout the weekend. Be sure to check out the tabletop gaming room to learn about all the action in Room 2102AB
---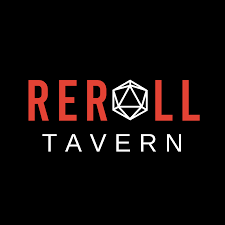 ReRoll Tavern P81
ReRoll is the place to be for all things geek! Board games, RPGs, drinks, bites and pop ups abound at this one of a kind bar! ReRoll is a new gaming tavern located in Kansas City North. ReRoll has joined forces with Mindgames and Magic to bring you the Tabletop gaming room at Planet Comicon this year. With over 500 tabletop games for you to choose from in the free library you will have no trouble at all finding a fun diversion in the tabletop gaming room. If you are a D&D fan look for the D&D Epic Tournament info here. ReRoll Tavern is sponsoring that tournament! Our booth will be a miniature version of one of our pop-up experiences, 'Apparition: Dracula', for guests to experience. We will decorate our area as our themed Halloween pop-up experience, including costumed staff and all of the related theatrics, to allow guests to sample the atmosphere and hospitality a ReRoll popup will have to offer them.
---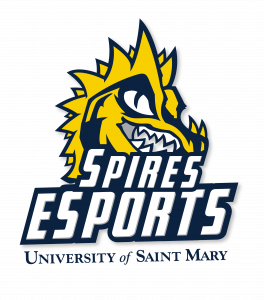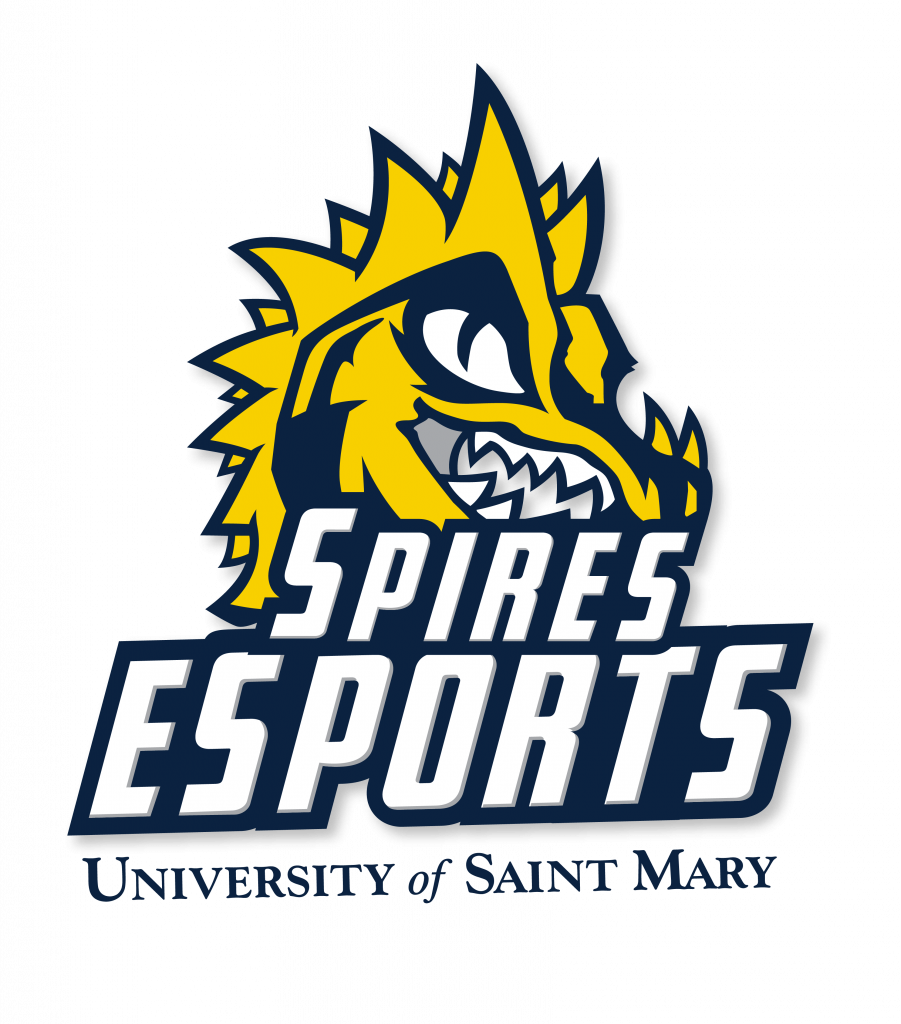 University Of St. Mary Esports P83
Founded in 1923 by the Sisters of Charity of Leavenworth, the University of Saint Mary has a long tradition of academic excellence–and a growing focus on excellent health care education. Saint Mary is a tight-knit community where one-on-one attention is valued–a small school with big opportunities Choose from over 30 majors; a growing number of master's programs; and three doctoral degrees. USM eSports teams compete in a variety of games including Fortnite, League of Legends, Rocket League, and Super Smash Brothers Ultimate as well as others.

---
RETRO ARCADE! P90-91
Old School Gamer Magazine and Solid State Pinball Supply are combining efforts to present gaming from the 60s through 2021! Come by and play the games we used to put quarters into at the mall and when we used to have our games on cartridges. Old School Gamer Magazine will be running their own Retro Gaming Olympics on Saturday where you will compete in playing several video games (home console and arcade) for individual and combined score winners. Come meet Walter Day – Father of e-sports from 1981 when his Twin Galaxies group started tracking arcade high scores. And make sure to get a free copy of Old School Gamer Magazine and sign up for their free digital version while you are there.
Solid State Pinball Supply in Kansas City, MO will be providing 10 pinball machines from the 1960s through 2021 on free play for all Planet Comicon attendees. Come find out about all the pinball events and tournaments held in the Kansas City area and talk with local players and collectors. Join Solid State Pinball Supply on Sunday for an officially sanctioned pinball tournament open to all skill levels and ages. Never played in a tournament before? No problem, we will help you get it all figured out and get your first IFPA WPPR points (https://www.ifpapinball.com/menu/about/about-the-ifpa/) and become an officially ranked pinball player. The tournament on Sunday will consist of several hours of open qualifying and direct play finals for the top qualifiers. The tournament costs $10 to enter. Each player gets 10 plays across 8 games to put their best score up on 8 games. Additional qualifying plays can be purchased for $2 a play. Top 10% of players or more will be in the A division finals, depending on total number of players. The next top 10% of players or more will be in the B division finals, depending on total number of players.
Walter Day Bio – As the founder of Twin Galaxies, the oldest video game scorekeeping and adjudication service in history, Walter Day is known as the creator of e-sports and has often been called The Patron Saint of Video Games. His remarkable efforts to find, verify and catalog video game world records has led to a decades-long partnership with The Guinness Book of World Records. – Walter Day.

---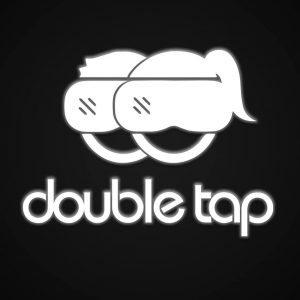 DoubleTap KC P55
Here at DoubleTap, we're all about three things: the hottest VR titles, delicious drinks, and community. Come check out the DoubleTap VR Booth to enjoy some of the best VR games and to learn more about the DoubleTap experience.
---

HAGUE WATER P71
At Hague Quality Water of Kansas City, Inc., home water treatments are our specialty. Our high quality products, Gold Seal standard under the Water Quality Association, are the best. From water softeners to reverse osmosis products, we have them all – so that you can have peace of mind about the water you drink and use daily. Come by the booth and try your hand at Superhero Air Hockey!

---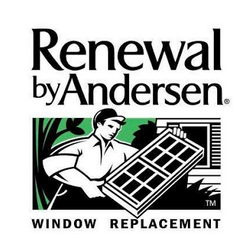 RENEWAL BY ANDERSEN P86
Renewal by Andersen will be at Planet Comicon with a free photo booth! Come take a picture, enter to win $10,000 in windows and doors and if you are interested, sign up for a free in home price quote with one of our design consultants!

---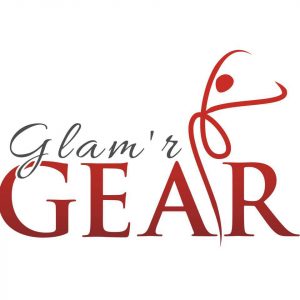 Glam'r Gear P30
Next-generation of dance/performance bag! Glam'r Gear Mobile Changing Station – The First Complete Mobile Changing Station, first garment rack bag on 4 wheels. US Patented. Inspired by the needs of a dance family. What a great idea for cosplayers who need a place to change and a way to secure their costumes!
---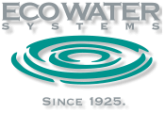 ECOWATER OF KANSAS CITY P88
Come join us at the EcoWater of Kansas City Booth to Register to win an AMAZING Gaming Package!! We will be playing some of the best games out and at the end of the show, we'll be giving away a Gaming Package that you definitely won't want to miss out on!! So come by and see us, have a little fun playing some games, and you may walk away a big winner at the end of the show!!
---

LEAF FILTER P78
Stop by the LeafFilter booth and take a picture with the Swampthing! If your gutters are starting to look like a breeding ground for your own Swampthing then you have come to the right place!
LeafFilter® is the nation's BEST gutter protection; A stainless-steel micro-mesh on vinyl base that installs on existing gutters to keep everything out and let all the water in. So get off the ladder for good and enjoy clog-free gutters for life with LeafFilter®. Money-back guaranteed.
---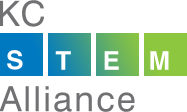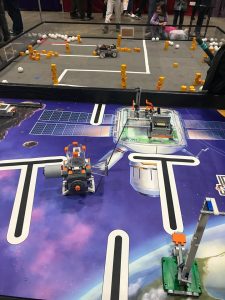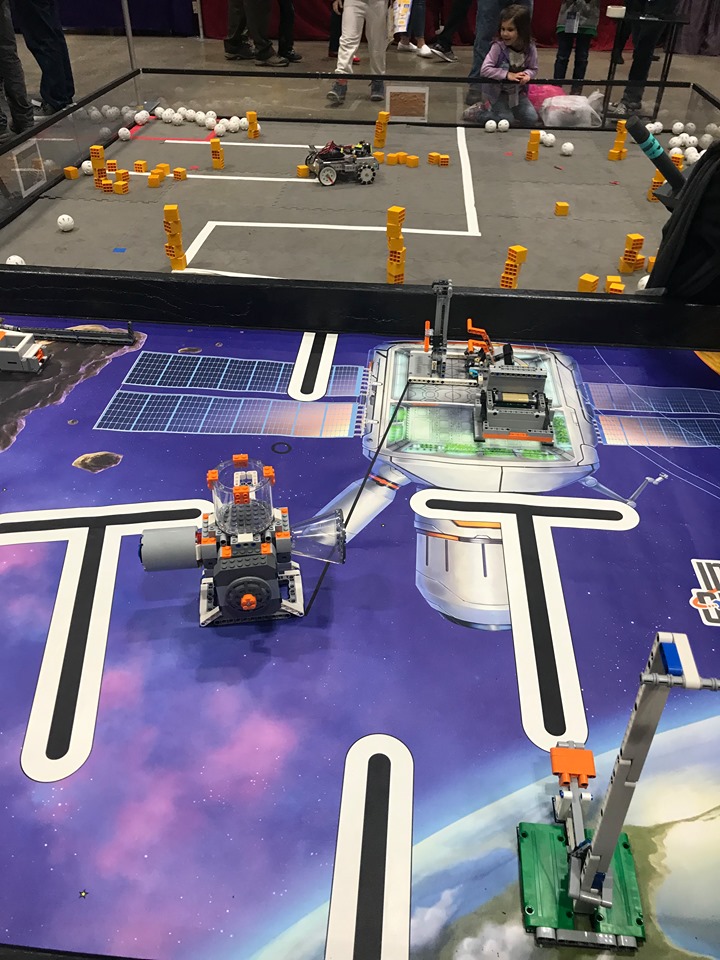 FIRST ROBOTICS P35
KC ROBOTICS FOUNDATION brings FIRST Robotics to Kansas City by hosting competitions and supporting teams. FIRST combines the rigors of science with the excitement of sports to engage students in STEM. Drive robots small and huge, learn about sensors and vision systems, and test your skills with this year's missions: Into Orbit, Rover Ruckus, and Destination: Deep Space.

---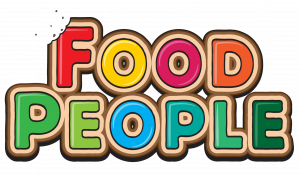 Food People TV P73
Food People TV is a new cartoon about all the different foods living in your fridge. Come snag a free selfie or family pic at our optical illusion photo booth, where you'll shrink to the size of a starfruit and ride across the bubbly kitchen sink inside a magical gravy boat. You can also interact with animated characters, talk to the actors and creators, browse our merch, and more – but don't forget to "say cheese" before you leave!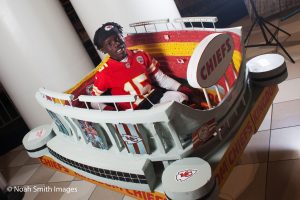 WALKIN' & ROLLIN' COSTUMES P10
Since 2015, Walkin' & Rollin' Costumes has provided incredible costumes for kids in walkers and wheelchairs, free of charge to the families. Come see our latest creations, and sign up to become a builder for upcoming costumes for kids later this year. Our costumes have been featured on multiple news stations, international magazines and news articles, and numerous websites for our innovative designs that help create something unique and inspiring for the kids. See why these kids will have the best costumes on their block and why so many of these kids light up and become the stars of their own lives. Check the PEZ Entertainment and Demo Stage schedule to see when we will be doing a special reveal of our newest wheelchair creation for a very deserving youngster! We will also take the time to explain how we do what we do.
---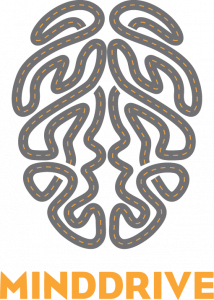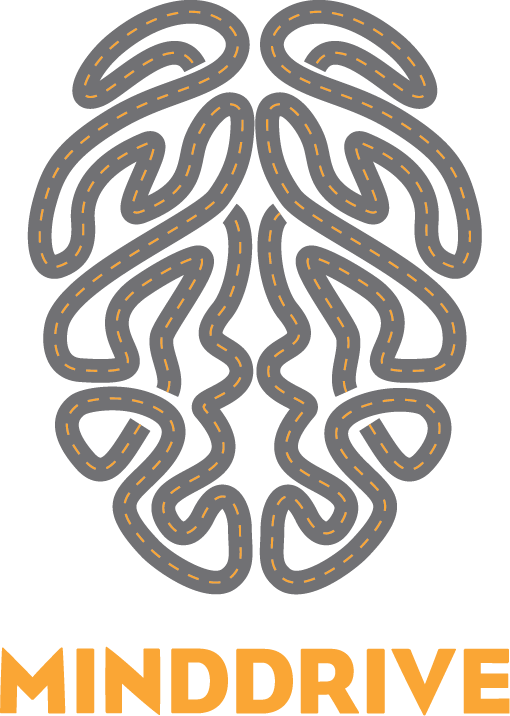 MINDDRIVE P65
MINDDRIVE Drone Track Featuring The KCMR Whoop Boonta EVE Classic
MINDDRIVE, an experiential project-based learning program for middle and high school students, has teamed up with The Kansas City Multi-Rotor FPV Racing and Freestyle club to stage a drone race at Planet Comicon this year! The KCMR Whoop Boonta Eve Classic will test pilots ability to navigate a course sent straight from Tatooine. Friday and Sunday will feature KCMR and GDRL (youth league) pilots freestyling the course. Saturday will feature two races for prizes. Gateway Drone Racing League (GDRL) youth pilots will compete Saturday from 12pm-3pm. This includes pilots from 10 area schools. KCMR pilots will compete from 3pm-7pm with knockout rounds starting around 5:30pm. Pilots will compete and freestyle with 65-75mm Micro Drones (aka Tiny Whoops) using First Person Viewer (FPV) goggles that requires them to pilot from the perspective of the drone. TV Monitors will be available for spectators to view the pilots video feed.
---

KCBRICKLAB P58
We are a non for profit club that has been recognized both nationally and internationally as one of the Top Lego Clubs in the world. We strive to bring the joy of our work to the community and our fan base.
---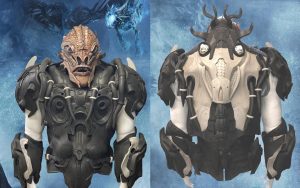 Forged in Foam by Bruce Holt P25
Bruce Holt, owner of Forged in Foam is an EVA foam master. He has multiple Master Class wins and has been featured on http://cosplayculture.com/2018/05/07/asgard-armor-building-lady-sif/ .
Bruce has spent most of his life building costumes — the bug hit him at the early in his teens at which time he started making his own, off the wall Halloween costumes to school play designs. After years of building costumes for fun and challenge, he started competing in the late 80's, realizing there were prizes to win. He then decided to be a little more inventive with his craft, making elaborate costumes out of leather, plastic, fabric, and just about anything he could find, trying to replicate his favorite characters and top the creation from the year before.
With EVA foam as his medium of choice, the construction process involves, designing the costumes on a torso mold before transferring the designs digitally, printing and cutting them out of foam. From there, it's a matter of creating the right patterns before finishing it off with airbrushing.
---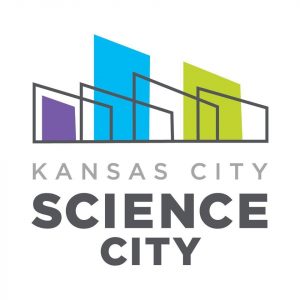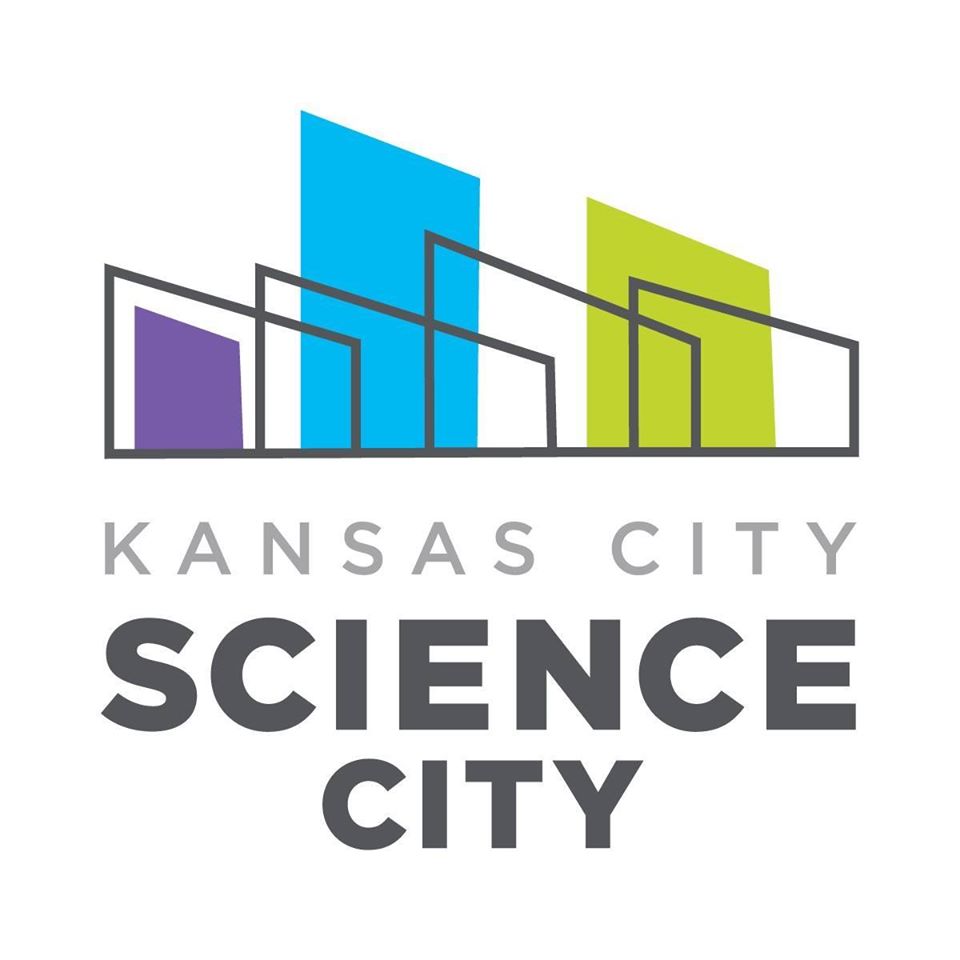 THE MAKER STUDIO AT SCIENCE CITY P20
Science City & the Maker Studio – Science City is a place of wonder, where kids and adults can find something new with each visit. Throw the 'don't touch' mindset out the window. There are no tests and no wrong or right answers, just a chance to explore with freedom and pure imagination. The Maker Studio offers the opportunity to not only observe but also interact with different methods and materials of Making. From two-dimensional to three-dimensional, traditional methods to cutting edge technologies, using things from the junk box to innovative new materials. This year at our booth we will show you how to make your own sci-fi communicator
---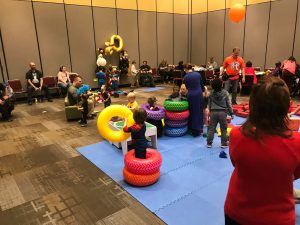 PLANET KIDS Room 3501B
In order to limit the potential spread of covid, PCKC management has determined that the Planet Kids Zone should not operate this year. We look forward to its return in 2022!
---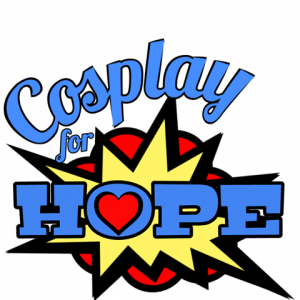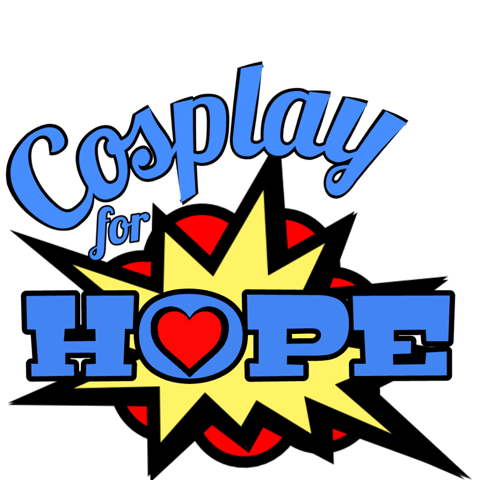 COSPLAY FOR HOPE P40
Cosplay for Hope is bringing hope of mental wellness for those across multi-fandoms to prevent suicide. As the formation of the organization continues, it works to provide peer support through events in person & online as it continues to create new initiatives in the fandom worlds for mental wellness and suicide prevention.
---
Lay On! How to Boffer LARP! Have you ever wanted to pick up a sword, spear, or perhaps a bow and fight in a shield wall? Although the middle ages are long behind us – Dagorhir offers an opportunity for full contact medieval combat game – once a week, at parks around the country!
The KC Chapter of Dagorhir, is a "Boffer, (foam fighting)" LARP. Come visit them in booth P42 and they can tell you first hand how to get involved!
Dominion of the Unconquered Sun fights at Meadowmere Park in Grandview, MO every Sunday at 2 PM and newcomers are always welcome.

---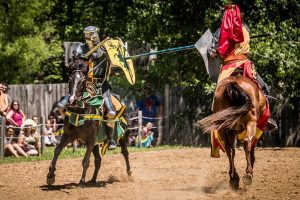 KANSAS CITY RENAISSANCE FESTIVAL P32
One of Kansas City's most beloved traditions is the Renaissance Festival! Come interact with the King and Queen and their court and maybe they will let you sit on the Throne! Get your medieval on in the Planet Entertainment Zone and be sure to ask about meade and turkey legs! The Ren Fest will be here before you know it but we will have a piece of it right here in the PEZ!
---

US Toy Pump it UP! P72
US Toy Magic and Costume shop has a new display that will Pump you Up! Come to booth P72 for demos and information about their party balloons and watch experts twist them into something that will make you smile!