The Planet Entertainment Zone (The Pez) was back in 2018 for another successful and exciting event! The PEZ will return in 2019 to combine creative, high energy activities, interactive displays and demos along with a cosplay oriented maker space. There will also be a full schedule of entertainment presented on the PEZ Performance and Demo Stage to compliment Planet Comicon Kansas City's extensive programming.
Here's what happened in the PEZ in 2018!
FEATURES AND INTERACTIVE EXHIBITS
THE PEZ PERFORMANCE AND DEMONSTRATION STAGE
Once again the PEZ stage will be alive with demonstrations and performances throughout the convention weekend. Look for demonstrations by master cosplay crafters, a SFX Makeup artist, a master Lego builder, Science City, the Cosmosphere, a real life Wizard and performances by Clearly Guilty, Magicians, The Scallywags, and more entertaining features scheduled for Friday, Saturday and Sunday. A special presentation by Walkin' & Rollin' Costumes to several deserving wheelchair bound children will be a real highlight on this year's PEZ stage! Sunday at 1pm come see our youngest fans strut their cosplay stuff on the PEZ stage as a part of the Young Fans Cosplay Showcase! See the full schedule
here
THE COSMOSPHERE!
Wanna have a blast? Stop by the Cosmosphere's booth to check out original consoles from Historic Mission Control from NASA'S Johnson Space Center. Take a selfie with "Steve" our life-sized astronaut or say "cheese" with our astronaut photo cut out. Find out how much you weigh on the Moon or Mars with our amazing planetary scale! Spin to win fun prizes – you could win a wild and crazy ride on our Multi-Axis Trainer – it simulates the disorientation one would feel in a tumble spin during reentry into the Earth's atmosphere! Whoa! Plus, did you know a lot of these activities are just a small example of all the fun and exciting things you can experience in Cosmosphere Aerospace Camps – available for second grade to high school and beyond. Check us out at
cosmo.org
!
What is the Cosmosphere you ask? The Cosmosphere International SciEd Center & Space Museum includes a collection of U.S. space artifacts second only to the Smithsonian's National Air and Space Museum, and the largest collection of Russian space artifacts outside of Moscow. This unique collection allows the Cosmosphere to tell the story of the Space Race better than any museum in the world while offering fully immersive education experiences that meet the Next Generation Science Standards and introduce students to the power of wondering—asking the critical questions that lead to discovery. The Cosmosphere also features the Carey Digital Dome Theater offering documentary showings daily and recently-released feature films on weekends; the newly renovated Justice Planetarium and Dr. Goddard's Lab, where visitors experience live science demonstrations daily.
PLANET COMICON eGAMING ZONE SPONSORED BY MICROSOFT STORE, NATURAL WAY WELLNESS with SUPPORT FROM EXTRA LIFE
Our local MICROSOFT Store at Oak Park Mall is bringing state of the art X-BOX-1s and PC systems to the PEZ so you can get your game on! They will have 8 Xbox units displayed for Free-Play throughout the convention featuring Halo 5, Madden 18, Forza 7, Gears of War, and more! They will also be running a free-to-play Halo 5 tournament on Sunday starting at noon with prize bags from Asus, HyperX, and Xbox for the winning team. Everyone that visits the booth and fills out a quick survey on their gaming preferences will be entered into a drawing for one of the Asus, HyperX, and Xbox prize bags. Sign-up for the Halo 5 tournament at: Smash.gg/PCChalo . And when you start to tense up from playing games continuously for three days you will be able to consult with the professionals of NATURAL WAY WELLNESS about your aches and pains! They are bringing imaging equipment that will help you find those hotspots and give you some great strategies that will straighten you out! Extra Life is a 24-hour gaming marathon that raises money for Children's Miracle Network Hospitals. Every fall, gamers across the US play board games, video games, card games, role-playing games, and more for 24 hours in support of sick children and raise money to support their local hospitals. In Kansas City, gamers raise money for kids at KU Medical Center. In 2016, Extra Life gamers raised over $9 million! You can sign up online at
extra-life.org
.

LEGOLAND® DISCOVERY CENTER KANSAS CITY
Jump into supercharged, LEGO® building fun with LEGOLAND® Discovery Center Kansas City! Help complete the Mystery Mosaic build to reveal the secret hidden image made entirely out of LEGO® bricks! Interact with a robotic LEGO® R2-D2 built right here in Kansas City by LEGOLAND® Discovery Center's Master Model Builder, Joe Nunnink and his assistant, Marcel Karczewski. Then, let your imagination run wild & build your own LEGO® brick creation with giant brick-pits only found at the LEGOLAND® Discovery Center booth!
MIDNIGHT SCIENCE CLUB with THE WIZARD IV
Come meet a real life wizard named Jake! He happens to be the host of the Midnight Science Club! The MIDNIGHT SCIENCE CLUB is for anyone interested in science and related fields. It's a club operated BY scientists and FOR scientists of all ages! You'll never get this close to this many scientists anywhere else! So watch a video for free, or download a free activity to experiment with, then become an active member of our growing Midnight Science Club. Once you're a member… you'll know ALL the best science secrets. Jake is bringing the Midnight Science Club Lab to the PEZ floor this year to show you why science matters! Wizard IV will be providing demos all throughout the weekend and his friend Anne-Lise Emig from the Science Channel's 'Street Science' TV show will be in attendance as well! In the booth, you'll be able to perform many hands-on science activities, watch videos from the clubs many channels, chat with the world's chief wizard, and, if you're so inclined, appear on camera as a co-host, while we produce MSC club videos. You can be a star....perhaps even a nova. Old Jake, the Wizard, considers himself a gaseous nebula! For more information about the Midnight Science Club, check out their
website
.
DISCIPLES OF GAMING
IMMERSE YOURSELF
Prepare for a mind-blowing VR experience like no other. We utilize the latest technology and setups to bring you an insanely immersive experience. Whether you are killing zombies, running from a demon or flying a star ship WELCOME to the FUTURE.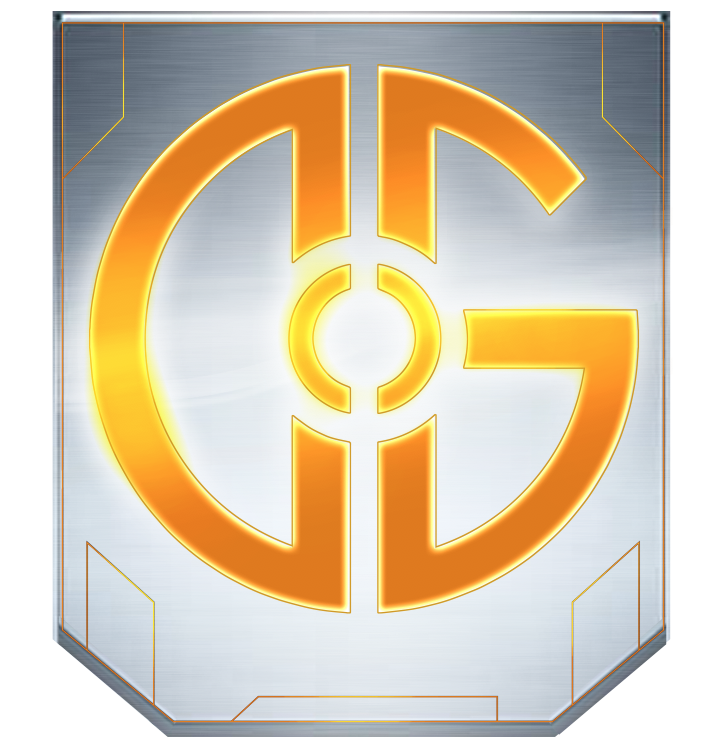 T-MOBILE
T-Mobile is bringing its big Pink Truck! Come charge your phone, get wifi, and check out the cool accessories like VR for your mobile phone! Here is what's available at T-Mobile's truck: Accessories, VR Devices Phones, Services, Giveaways, Enter to Wins, charging stations, WIFI capabilities, expert advice and smiling faces! As America's Un-carrier, T-Mobile US, Inc. is redefining the way consumers and businesses buy wireless services through leading product and service innovation. The Company's advanced nationwide 4G LTE network delivers outstanding wireless experiences to 69.6 million customers who are unwilling to compromise on quality and value. For more information, please visit
http://www.t-mobile.com
.
BOULEVARD BREWING COMPANY
Kansas City's hometown brewery is coming to Planet Comicon - find us in the PEZ. Stop by the tent to sample a new year-round beer and check out the old school video games provided by Tapcade. Pawn and Pint will also be there with giant Jenga, Connect 4 and more.
TAPCADE
Tapcade is a retro video game parlor, craft beer bar and a movie theater to boot! This year Tapcade will be right next to the Boulevard Beer Sampling tent and they are bringing arcade games and running tournaments!
KSU POLYTECHNIC
Want to be a pilot? How about piloting a drone? Come try our airplane flight simulator and see what it takes to be a professional pilot. Fly a drone in our net and learn more about unmanned aircraft systems.Check out K-State Polytechnic and our exciting degree programs! Talk with current students about our hands-on degree programs and find out how to be a wildcat!
KCPT Nerd out with Kansas City PBS & 90.9 The Bridge at Planet Comicon.
Step into Mister Rogers' living room for a free photo op. Pick up a free, limited edition Flatland & 90.9 The Bridge Origins Story comic book, while supplies last. Show your support of public media with a contribution to Kansas City PBS or 90.9 The Bridge and receive a PBS Nerd t-shirt or royal blue Bridge KCMO shirt.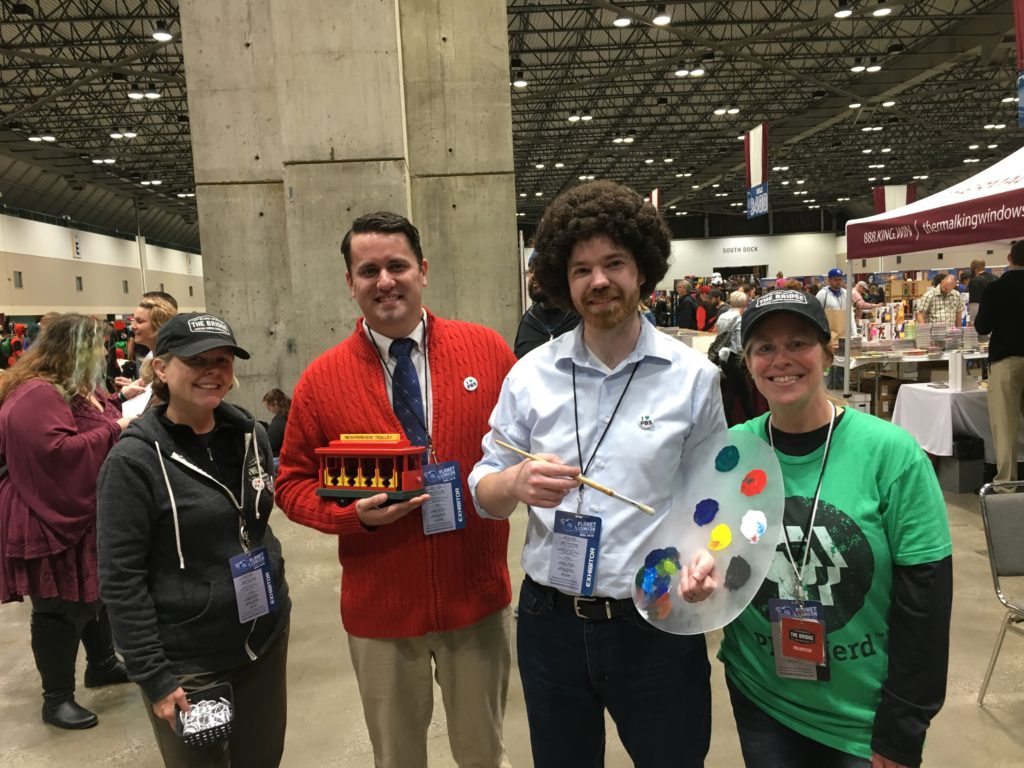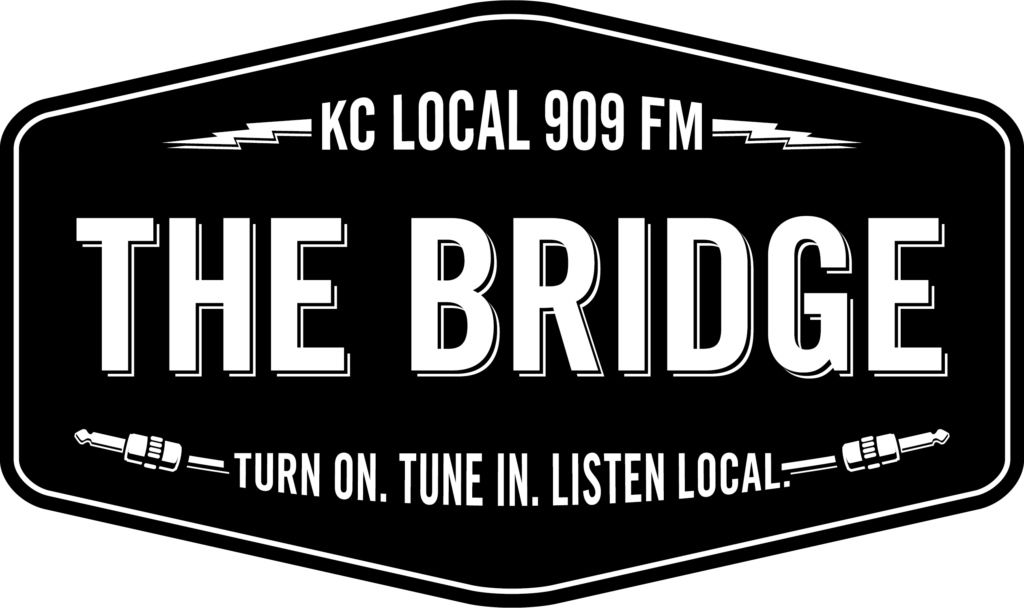 ESCAPE KC
The clever puzzle designers of Escape KC have turned their booth into an escape room! These riddle masters have brought several fun challenges for you and your friends to try! How about solving a puzzle so you can unshackle yourself in a race against the clock? Handcuffs, a puzzle box and 60 sec before the clock hits zero! While you are there be sure to try the other puzzle games including unique a 2 person puzzle!
HALO DROP POD EXPERIENCE
If you love Halo, you have to come ride this one of a kind VR experience! This Halo Drop Pod landed on the convention floor and is looking for a few good soldiers to enlist to fight the Covenant!
BACK TO THE FUTURE
Michael J Fox Tribute Actor Tyler Dunivan will make you do a double take as he mounts his hoverboard and rides over to the DeLorean provided by Celebrity Car Museum! Come get your picture taken and say hi to Marty! Check out his boss ride, but if he offers you a lift don't let him take it past 87mph!
PLANET KIDS
This year Planet Kids will be bigger and better than ever. It is a wonderful place for our youngest fans 8 and under to come to color, craft and play. We will have kids book readings and photo ops. There will even be a face painting station! A special feature this year will be the wonderful puppets from RADIO FREE PUPPETS who will spend the weekend working in Planet kids entertaining the kids and parents that come through! RADIO FREE PUPPETS is a unique entertainment team based in Kansas City. Kids will meet Fran and Frankie Valenstein, a monstrously lovable couple, Billy and Timmy, a pair of far out kids who travel space and time, and Dick Meteor: Intergalactic Private Eye! US Toy Costume Shop is a sponsor of Planet Kids. All children must be accompanied by an adult.
RADIO FREE PUPPETS
Radio Free Puppets is a variety radio hour... with puppets! Featuring a diverse cast of characters, Radio Free Puppets takes you back to a time when entertainment was only limited by your imagination and your radio's dial. Meet the cast of Radio Free Puppets as they mingle among you and make merriment! Some of the colorful characters you'll meet are: Fran and Frankie Valenstein, a monstrously lovable couple, Billy and Timmy, a pair of far out kids who travel space and time, and Dick Meteor: Intergalactic Private Eye! Radio Free Puppets is radio... as you've never seen it before! Performing monthly right here in Kansas City at The Buffalo Room, please visit radiofreepuppets.com for more info!

ANCHORMAN RON BURGUNDY
Come and meet "Anchorman Ron Burgundy" impersonator at the Channel 4 News Desk and get your photo with the man himself! Or have your friends record you reenacting your favorite scene from Will Ferrell's best movie, Anchorman! Hey everyone, come see how good we look! Stay Classy Kansas City!
STATE FARM LOUNGE
Come say hi to the nice folks at State Farm Insurance. These good people will be hosting a surprise interactive feature for your enjoyment! Come check it out!
TOPEKA HAUNTED WOODS
The nice folks from the Forest Park Conference and Retreat Center host a haunted attraction that is the combined effort of Forest Park and the Jayhawk Council of the Boy Scouts of America. Just for Planet Comicon Kansas City, the ghouls and goblins of Forest Park are creating a Nano Haunt! so prepare to be spooked!
SPEED DATING
This is about as interactive as it gets! See if you can find your perfect match! Sci-Fi Speed Dating Offers speed dating sessions to glorious nerds! You should come see us because its fun, its safe and it really WORKS.
KANSAS CITY RENAISSANCE FESTIVAL
One of Kansas City's most beloved traditions is the Renaissance Festival! Come interact with the King and Queen and their court and maybe they will let you sit on the Throne! Get your medieval on in the Planet Entertainment Zone and be sure to ask about meade and turkey legs! The Ren Fest will be here before you know it but we will have a piece of it right here in the PEZ!
KANSAS CITY ZOMBIE WALK FOR HUNGER
Who said zombies were bad? These zombies understand hunger more than most and therefore felt a need to give back! The Kansas City Zombie Walk for Hunger is an annual event that raises money to help feed the less fortunate. This year in the PEZ they will organize an undead march through the convention so watch your six! You can participate in the walk yourself if you bring 5 non -perishable items or a cash donation is also welcomed. If you want to participate as a Zombie dress the part and watch for details coming soon!
MINI PAINTER INK
The talented Michelle Blastenbrei will offer miniatures painting demonstrations and services for games and collectibles. Stop by the "Paint & Take" event where you pick out a miniature, sit down and start painting. Experienced painters will be onsite to help and give advice as needed. This event is particularly welcoming to beginning painters.
COSPLAY COSTUME AND PROP GALLERY
Returning this year, Figments and Filaments will present a Cosplay Gallery of fabulous costumes that you can see up close. Learn about the creators and the techniques they used to craft these amazing costumes. Its free! For the first time, KC Cosplay and Photography will present a Prop gallery alongside the Costume gallery. You will have a chance to see the incredible detailed work of local crafters of prop weapons and costume elements. Come take a look in Room 2502B.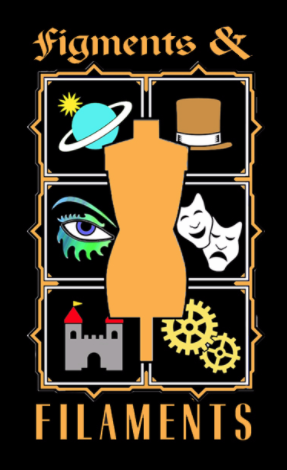 CLEARLY GUILTY
Kansas City's Premiere Nerd Band! There is only one word that describes Clearly Guilty's music: Nerdy. And Purdy. Two words. There are only TWO words that describe Clearly Guilty's music: Nerdy and Purdy. And Dirty. Three words. Clearly Guilty: Nerdy, Purdy, and Dirty. (Also Geeky, Funny, Science-y, Absurd, Delightfully Inappropriate, and Rutabaga)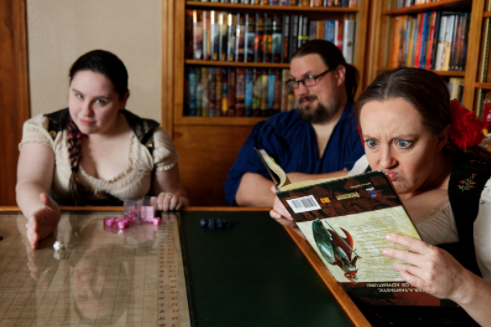 NAKA-KON
Stop by the Naka-Kon Anime Convention booth in the Planet Entertainment Zone for fun games and contests - like a goldfish scooping festival game, Kurohige Ikki Ippatsu (Pop-up Pirate), our Otaku Mural, and a Finish-the-Manga Contest! Plus, it's the perfect time to preregister for Naka-Kon, held March 16 - 18 at the Overland Park Convention Center. Stop by, say hi, and hang out with your fellow anime fans at Planet Comicon! And be sure to check out the Naka-Kon sponsored Kpop dance demo at 6pm Saturday on the PEZ Performance and Demo Stage!
US TOY COSTUME SHOP FACE PAINTING BOOTH
US Toy Costume shop is providing a face painting studio right in the PEZ! Cooper and JJ cannot wait to paint your favorite comic book and movie character symbols on you! Come by and watch pros at work and maybe even have that Deadpool logo put on your forehead like you've always wanted!
THE INTERNATIONAL BROTHERHOOD OF MAGICIANS KANSAS CITY CHAPTER
Magic will be all over the Planet Entertainment Zone! Members from the club have been featured on network television, cross country tours, at Presidential Inaugural festivities, in Las Vegas casinos, and at venues all over Kansas City. The PEZ stage will showcase some of our finest professional magicians! In addition, members will be performing magic close up and in your hands at our interactive booth near the PEZ stage. Don't blink or you'll miss something incredible. And...if you have an interest in learning or performing magic yourself, stop by the booth to learn a trick and learn more about the club.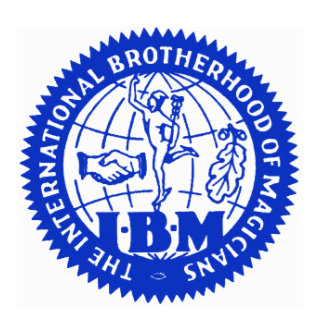 PLANET COMICON MAKER SPACE
This year Planet Comicon is proud to host the PEZ Maker Space oriented towards cosplay creation activities. Come see true artists at work demonstrating methods for creating costumes and props. If you ever wanted to learn how to get started or if you are an advanced cosplayer you will find something here that will help you. The following organizations are helping to provide this interactive maker space both at their booths and on the PEZ demo stage.
HAMMERSPACE COMMUNITY WORKSHOP
Hammerspace Workshop is home to Kansas City's awesome community of makers, crafters and inventors. It's where you go to exercise your creativity. It's where you bulk up your knowledge, and work out your designs. Hammerspace is another essential partner headlining the PEZ this year. Dave Dalton and his staff from Hammerspace will tackle beginner and advanced demonstrations of cosplay crafting and prop building and much more. Come watch and learn how you can join in the fun and creativity! See a schedule for their demos throughout the weekend
here
.
WALKIN' & ROLLIN' COSTUMES
Since 2015, Walkin' & Rollin' Costumes has provided incredible costumes for kids in walkers and wheelchairs, free of charge to the families. Come see our latest creations, and sign up to become a builder for upcoming costumes for kids later this year. Our costumes have been featured on multiple news stations, international magazines and news articles, and numerous websites for our innovative designs that help create something unique and inspiring for the kids. See why these kids will have the best costumes on their block and why so many of these kids light up and become the stars of the lives. Find out when we will be debuting a special costume for a child, LIVE ON STAGE at Planet Comicon!
DR SHARI SMITH MAKEUP Makeup Dr. Shari's Hollywood Makeup FX.
Come join Makeup Dr. Shari as she explains movie quality special makeup fx techniques. Some audience members will even be able to participate in hands-on projects. These projects include: make your own temporary tattoo for cosplay, create realistic bruises and cuts, and applying small prosthetic wounds. In addition, watch and learn about super hero beauty makeup, sculpting on a face cast and steps to create a full two piece mold. Whether you are creating a cosplay character, making your own movie, or getting ready for halloween, you won't want to miss these demos. Be sure and ask questions, and join in on the learning and fun! Be sure to watch Dr. Shari in action on the PEZ Stage Saturday at 2pm!
Here
is a link to DR Shari's demo schedule throughout the convention!
FIGMENTS AND FILAMENTS
Kansas City Costume Convention will be providing lots of activities! A cosplay repair station to help with any wardrobe malfunctions you might have at the convention. Scrap Swap! Leave some scraps, take some scraps. Do you need a little piece of fabric to finish that outfit? Have you been looking for a small accent piece but don't want to buy a whole yard? Come check the Scrap Swap Table! It's free! Mask Making - come by and make a mask. You can use our scrap fabric and supplies and get advice and instruction. Bring your little ones or make one for yourself! (no unaccompanied children) Demo Area - There will be demos throughout the weekend showing crafting and costuming techniques. See the schedule here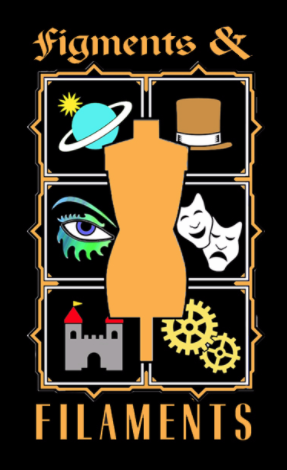 RED PILL PROPS & COSPLAY
Alex Carter is a master craftsman and artist that works in the Kansas City area making costumes and props that people want to see! His booth will feature demos throughout the weekend and he will display a variety of realistic looking fantasy props and costume pieces! He is a master pattern maker and his ability to make foam look like something other than foam is amazing! Click
here
to see the Red Pill schedule!
VALKYRIE BRITANNIA
When you get an idea that sticks out in your mind, you have the choice to silence it or go after it with all you have. My name is Ayrcyia Thomson and I am a multimedia artist. My latest project, Valkyrie Britannia, started in 2016 as a way to express myself by creating artistic costume creations with an emphasis on warrior-maiden themes. The inspiration from the designs are a mix of medieval heraldry, world mythologies and assorted fantasy motifs. I currently am concentrated on bringing a feminine eye to foam armor making but would eventually like to expand future designs to include more masculine design elements as well. The materials that I use for my projects are assorted fabric textiles and lightweight EVA foam. My first show was only 8 months after I first started posting headdresses online under the Valkyrie Britannia name and I won my first award as a Maker of Merit at the local Kansas City Maker Faire! Since then I've worked with artists who have collaborated or asked for custom pieces by me. It would be a dream to eventually make this a full-time career. If you get a dream that you are passionate about, follow it, work hard, and watch your adventure unfold in front of you.
Here
is a link to Valkyrie Britannia's demo schedule
PLANET COMICON FEATURED MAKERS BOOTH
This year the PEZ Maker Space will feature a steady stream of demonstrations provided by local and regional costume and prop builders. In this booth you will see demonstrations running throughout the three days of the convention. Here are some of the scheduled demonstrations: LED lighting demo, thermoplastics and oogoo demo, sewing for dolls, embroidering basic panels, wig styling, lace making and crocheting, foam weapon creation, sewing and alterations and more! Click
here
to see the Featured Makers' Booth schedule.