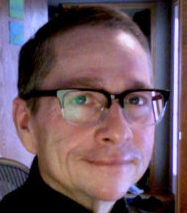 Best Known for: Batman Beyond, Shipwreck, Blood Blister, Future Quest Presents: Birdman
Eisner-nominee Phil Hester has been writing and drawing comics since the dawn of time. He has drawn Kevin Smith's Green Arrow, Mark Millar's Swamp Thing, Warren Ellis' Shipwreck, Robert Kirkman's Ant-Man, as well as runs on Nightwing, The Flash: Season Zero, Teen Titans, and many more. He currently draws Batman Beyond for DC and Shipwreck for Aftershock.
Phil has written Wonder Woman, The Darkness, Deathstroke, and his co-creations The Coffin with artist Mike Huddleston, and Firebreather with Andy Kuhn, which became an Emmy-winning feature on Cartoon Network. He currently writes Blood Blister for Aftershock and Future Quest Presents: Birdman for DC.