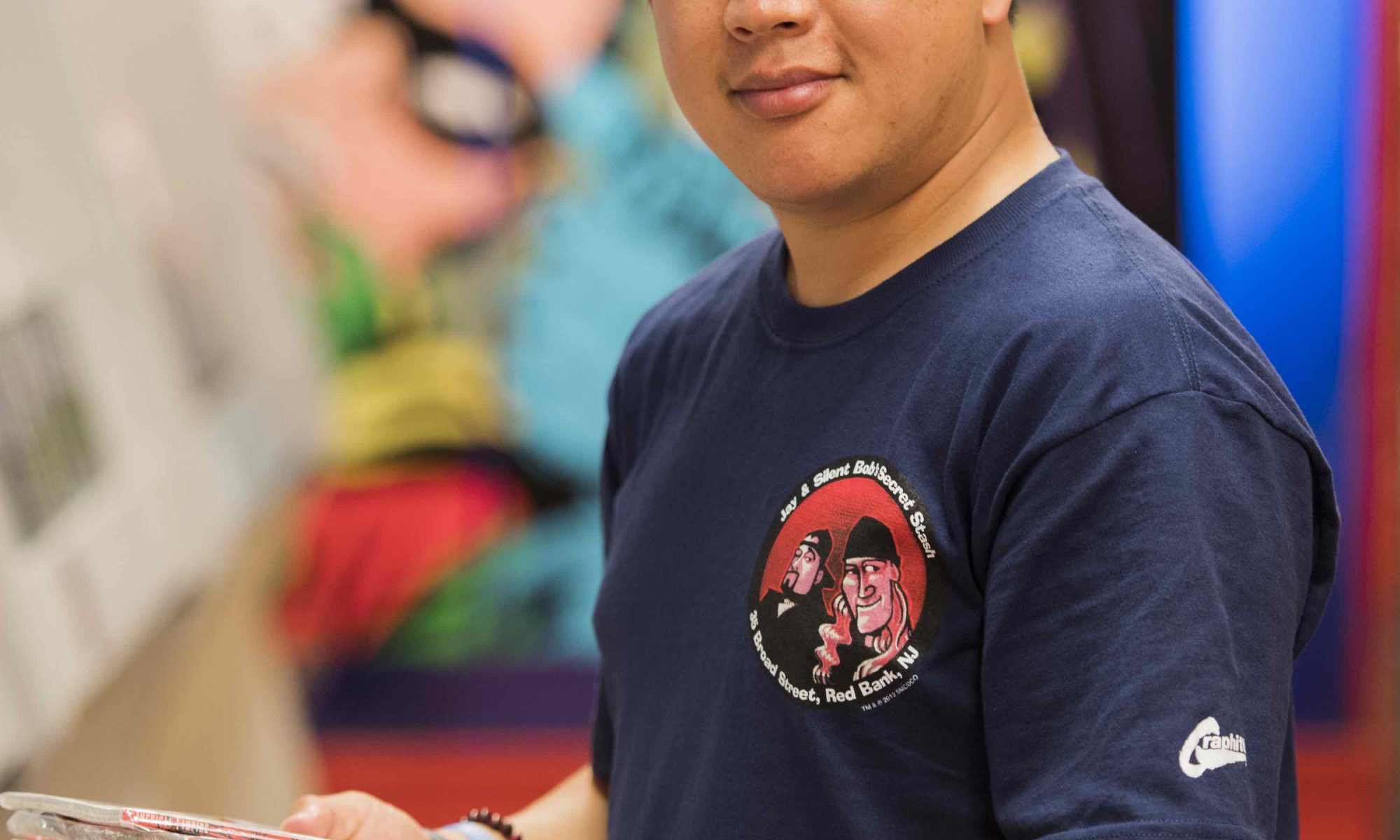 Please Note: Prices Subject to Change
Best Known for: Comic Book Men, Podcast - I Sell Comics!
Ming Chen's road to Jay & Silent Bob's Secret Stash all began in 1995, when the college student, video store employee, and Kevin Smithfollower developed a fan website based on the movie Clerks. Smith, who appreciated Chen's work, reached out and asked him to create the Web site for his production company, View Askew Productions. Twenty Two years later, not only does Chen continue to work on all of Smith's online projects, but he has also ventured into several other areas within the Kevin Smith empire, most recently hosting a weekly podcast called I Sell Comics! with Michael Zapcicon Smith's radio network, S.I.R.!: SModcast Internet Radio. Chen is not only the technical expert for The Stash, but he is also the perfect person to send out to do the jobs no one else wants to do. He takes it all with a smile, and is happy to be a part of the team.
During his free time, Chen serves on the board for the non-profit organization Root to Rise. He also co-owns a podcast studio with Mike Zapcic called "A Shared Universe" and is a partner in a coffee, gaming and comics café called "Coral Sword" in Houston, Texas with major league ballplayer Hunter Pence. Chen has been married to his wife Debbie for 15 years and has two children, Lillian and Harrison.