2022 Planet Comicon Kansas City Cosplay Contest
Let the Battle Begin!
This year's contest will be held in the Grand Ballroom, room 2501, Saturday April 23, 2022 at 7:30 p.m. Please be sure to check the convention app and/or programming schedule online to determine if the start time has changed. This is a judged competition and the competitors are vying for a chance to win prizes, bragging rights and the coveted Planet trophy! Each year a different local crafter designs and creates the trophy we give to our winners. The Planet trophy is a symbol of excellence and we have been fortunate to see some amazing cosplays cross the stage over the years. Be sure to mark your calendar and attend this wonderful exhibition of art and craftsmanship! The contest is free to attend with your PCKC admission credential.
We are pleased to announce that this year's Co-emcees for the 2022 PCKC Cosplay Contest will be Ming Chen and Luna Flare! This year's Contest Judges are Timothy Harrison of HDC, Papa Bear Cosplay and Samantha Ybarra of OneOddHuman. We are also very pleased to announce that Cowbutt Crunchies will be a guest judge during the competition and will select their favorite cosplay!
Fun?! Passion?! Prizes?! Whatever drives you, we've got the contest for you! PCKC's cosplay contest is an opportunity to showcase the awesome skills from both local and visiting cosplayers based on craftsmanship and character portrayal. It is a spirited competition that is inclusive of all genres and skill levels, so everyone can have a chance to have their work appreciated by judges and audience members alike!
Contestants will sign up using the online registration form below beginning March 8, 2022 at 6:00 p.m. CST. The limit is 55 entries–15 for Masters, 15 for journeymen, 20 for Novice and 5 groups. Online registration will close on April 12, 2022 at 6:00 p.m. CST. If all slots are filled, at the time of your entry, you will be added to the waitlist. There is no on-site cosplay contest registration.
The Cosplay Contest Sponsors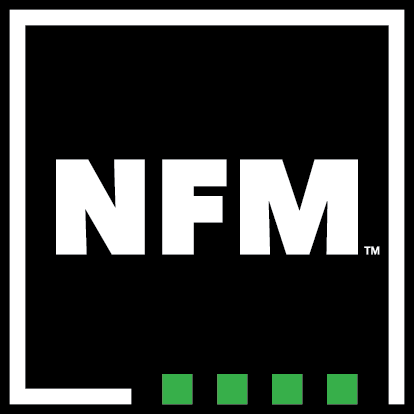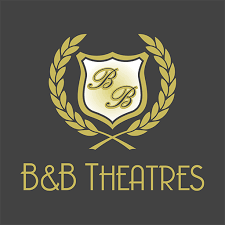 We are so excited to announce our continued partnership with Nebraska Furniture Mart! NFM has been a stalwart and generous supporter of our contest. For 85 years, NFM has strived to make the comforts of home accessible for everyone. Because it's not just a couch, a chair or a table. They're pieces that set the stage for the lives we want to live. Where we share laughs, big feelings, and make memories. NFM is a one stop shop for almost anything you might need in your home! Furniture, electronics, games, computers, toys and even Funko Pops can be found within NFM's walls!
3DHQ returns as a sponsor again this year and will provide winners of our Beginner, Journeyman and Master classes as well as Best in Show with their own 3d statuettes rendered using their state of the art technology! In addition, every Cosplay Contest participant is entitled to go to the 3DHQ booth in the cosplay showcase and go to the front of the line to have their look immortalized with a 3d scan. They will also give all of our contestants an avatar, a GIF, use of their augmented reality app and exclusive discounts. Be sure to stop by and check out their amazing work! If you are a cosplayer at the convention, you will be given a free 3d scan and a digital avatar!
B&B Theatres is a new sponsor for Planet Comicon and are also helping provide awards with the cosplay contest. They are providing a packet of movie tickets for each award winner! B&B Theatres is a local company out of Liberty, Mo and has redefined the movie going experience with comfort and technology.
Be sure to stop by their booth in the Planet Entertainment Zone and see what's coming to the 11 metro area B&B Theatres near you!
If you are a fan of cosplay and the contest, please be sure to check out our sponsors. They are making it possible for us to provide the best Cosplay contest in the Midwest!
Overview of the Mainstage contest

PCKC will accept up to 55 entries to compete in the main stage cosplay contest. The contest is divided up by class and category. Class delineations are Novice, Journeyman, and  Master. Within each of these classes, entrants may choose their costume category of Needlework, Foamwork, Mixed Media and Group. All contestants will be judged on craftsmanship and stage presence with a heavy emphasis on craftsmanship.
If you need to drop out of the contest for any reason, please let the cosplay contest directors know in advance, as we will also offer those spots through our waitlist process. Failure to communicate that you are dropping out may disqualify you from future competitions! Please read the rules, important times, and glossary items carefully.
COVID-19 Precautions
With respect to the COVID-19 pandemic, some elements of the Cosplay Contest may be altered. Details about what these changes may be will be provided as soon as the information is available. In the meantime, we encourage all contestants, handlers and models to wear masks and get vaccinated.
Contestants who wear a mask with their costumes or who need to alter their costumes so that they may wear a mask will face no penalties against costume fidelity during judging. In fact, contestants who make and wear their own masks are eligible for additional awards! See the "What Can I Win?" section for more information.
General Rules
All contestants, models and their handlers must have valid tickets for PCKC for the day of the contest.
All contestants will be required to adhere to any and all COVID-19 policies and guidelines enforced by PCKC. Information about those guidelines will be released when it becomes available. Please check the PCKC social media channels and website for updates.
A single entry can be an individual or a duo. If your team has three (3) to five (5) individuals, you must enter in the Group category.
Contestants are only allowed one entry, and may only enter their costume in one category. (e.g. you may not enter one costume in the foamwork category and enter the same or a different costume in the needlework category).
Convention staff and volunteers may not enter the Cosplay Contest. Headlining and invited cosplay guests are also not eligible to enter the costume contest.
All contestants must bring reference photos of their costumes. These photos must be printed copies and bound in some way (e.g. in a folder, or a notebook). No digital (e.g. cell phone pictures) will be accepted.
PCKC is a craftsmanship-centric contest. The required percentage of contestant-made elements of your costume is determined by your class. No fully purchased costumes are allowed. For clarification on the definition of "made" vs. "altered," please refer to the glossary section.
Cosplays must be recreations or fanart of licensed characters to be eligible for Best in Show. Original characters are eligible for other awards, however.
Only entrants 15 years of age and up may enter the Mainstage Cosplay Contest. Children 14 and under are not eligible to enter the mainstage contest unless they are part of a duo or group entry with at least one member who is at least 15 years old. Children 14 and under may enter the Young Fans Cosplay Showcase held on Sunday.
You can have someone model your costume, but you, the crafter, must register for the Costume Contest and be present for prejudging to answer the judges' questions. If the costume receives an award, the award recipient will be the crafter, not the model.
No nudity, profanity, anything deemed racially or culturally offensive will be allowed. No politically charged or discriminatory cosplays or props will be allowed. When in doubt, ask!
No liquids, messy substances, glitter, confetti, objects smaller than 3 square inches, or anything that may pose a danger is allowed to be used as part of your stage walk.
No pyrotechnics, fireworks or open flames. No fog machines.
All electronics must be self-contained. There are no electrical outlets onstage.
No weapons that violate PCKC's Weapons Policy or Bartle Hall's weapons policy or local laws, including but not limited to: realistic-looking firearms without an orange muzzle cap; live steel; projectiles of any kind; unsheathing of bladed weapons without clearance from the cosplay contest directors. Due to safety concerns, minors may not perform combat simulations. (See Weapons Policy https://planetcomicon.com/weapons-policy/
Stage walk time is limited, so please make sure to consider what you will do before showtime. Single and duo entrants will have up to 1 minute of stage time, and groups will have up to 2 minutes.
No throwing things into the audience, including yourself. Contestants will not be allowed to leave the stage as part of their performance.
Background music requests are not available. All background music will be provided by PCKC staff.
No live dialogue.
Contestants agree to allow video recording and photography of their costumes for future promotions of PCKC.
Contestants understand that the published contest awards may be adjusted, changed or withheld pending complaint resolution or for any reason deemed appropriate by the contest administrators.
Show integrity and the spirit of competition are important!

This contest is about balancing fun with true competition. For the integrity of the contest, you may be placed into the appropriate category/class at the discretion of the cosplay contest directors without prior notice.
This has been a difficult year for cosplay builders, and we are supportive of the levity that a host of online contests have brought to the community. As such, for this year's contest, you may enter a costume that has won a major award in a previous online contest as long as that award was not granted at a former PCKC contest or a Best in Show or equivalent title.
You may not enter a costume that has previously won Best in Show or a major award at an in-person PCKC or another in-person cosplay contest. See the Glossary for the definition of "Major award."
This is largely a craftsmanship contest, where craftsmanship will make up the majority of your score. All entrants must have made a percentage of their costumes to be eligible for entry. Please see class divisions for your required "made" percentage, and the Glossary for clarification on "made" vs. "altered" cosplays.
Violating these rules will disqualify you, and possibly result in escort off the premises.
Classes
You must enter at the class level of the individual who has the highest class in your entry (e.g. if you are in a duo and one person is a master and the other is a novice, you must enter in the master class).
Novice (20 spots)
If you have never won a major award before at any other convention, this is the class for you! 50% of your costume must be made by you.

Journeyman (15 spots)
If you've won 1-2 major awards at any convention, this is your class. 60% of your costume must be made by you.

Master (15 spots)
If you have won 3 or more major awards in a cosplay contest, if you have taken best in show at any cosplay contest of similar or larger size to PCKC, or if you make or sell cosplay costumes professionally, please enter this class. 75% of the costume must be made by the contestant.
Categories
Category delineations allow for recognition of all media used in cosplay. Contestants may enter one of four different categories.

Needlework: For costumes created predominantly by sewing, embroidery, and fabricraft. Sewn leather costumes may enter this category as well.

Foamwork: For costumes created predominantly from foam products, such as eva foam, rigid foam, expanding foam, etc. Worbla-covered-EVA foam cosplays would also fall in this category.
Mixed Media: For cosplays that feature animatronics, prosthetics, special effects, plastic, PVC, metal, latex or a variety of media that aren't exclusively needlework or foamwork (e.g. if your costume incorporates formwork and needlework equally), this is the class for you.
Group (5 slots): Show us your team chemistry and costume making skills! This category is for groups of 3-6 cosplayers and at least 50% of each costume must be made by at least one member of the group. Craftsmanship of the group costumes will be judged based on the individual with the highest class in the group (e.g., a group with 1 master and 2 novices will be judged on craftsmanship at the master level).
Mics will not be available for groups. No live dialogue will be allowed.
NOTE: You may select the category and class you wish to compete in, however the cosplay contest directors reserve the right to move your entry to another category or class if it is deemed appropriate for the sake of the integrity of the contest.

What Can I Win?!

All kinds of awesome prizes! And of course the coveted Planet trophy! There are a number of award categories to be had, as well as a Best in Show given to the best costume overall. Judges may recognize other worthy contestants with a judge's choice award! An assortment of fantastic prizes will be issued by Nebraska Furniture Mart (NFM) and 3DHQ, B&B Theaters (B&B). More details will be forthcoming! Here are the award classifications:
Best-in-Show

Best Needlework in each class:
Master
Journeyman
Novice

Best Foamwork in each class:
Master
Journeyman
Novice
Best Mixed Media in each class:
Master
Journeyman
Novice

Best Group Overall

Masked Avenger Award: To encourage contestants to help protect themselves and others against COVID-19 and show off their creativity, we are bringing back the Masked Avenger! To be eligible for the award, you simply need to create and wear a mask that matches your costume. The mask should have two or more layers of fabric, cover your nose and mouth, and fit snugly over your face with no gaps or holes. Contestants can get creative with decorations and external materials, mask as long as those basic parameters are met. The masks should be 85% created by the contestant to be eligible. Please note that contestants who alter their costumes to wear a mask (one made or purchased) will not face any penalty in judging. The winner will receive a gift certificate from US Toy and a medallion.
Judges' choice awards: Each judge may award a judge's choice award. Maybe you didn't win a mainstage prize, but you left a major impression on the judges in some way, so we want to recognize you. You will be given a commemorative medal and an award! This year there will be 4 such awards.
Prizes: Only one prize will be given to each entry. If there are multiple members of your entry, the entry members will be responsible for dividing up any prizes won. For example, if your entry receives a trophy, only one trophy will be distributed and it will be up to the members of that entry to share, saw it in half, set up visitation hours, etc.
Check-In
Friday April 22 , 2022 from 3:00 p.m. to 6:00 p.m. at the Cosplay Registration Table outside of room 2207. Check-in is for everyone who has registered for the cosplay contest. Please arrive between these times so we can make sure you're registered. This will include verifying that you are present and plan to participate. If you do not check in by 6:00 p.m. Friday, or do not make prior arrangements, you may be disqualified from the competition.
Judging
The contest is divided into two parts: craftsmanship judging and stage judging.
Craftsmanship judging: For craftsmanship, contestants will arrive at the designated time and location for their class and meet with the judges to discuss how their costume was made. Be prepared for judges to check your seams, paint job, wig work and other elements. They will ask you about how you created the piece. You will be judged on technique, finish, how well stays together, and overall impression. Entries of 1-2 people will have 5 minutes with the judges and groups of 3-5 will have up to 7 minutes to talk about their work. This is to ensure we can get everyone judged in a reasonable amount of time and everyone can enjoy as much of the convention as possible. With that in mind, please do not be late to your judging time slot, or you may be disqualified from the competition. To assist with social distancing, please do not arrive any more than 5 minutes early to your designated time slot.
Contestants will be judged on fidelity to reference images. Factors that will NOT will not count against fidelity include the cosplayer's race, age, ethnicity, height, size, use of mobility items, corrective vision or lack thereof, socioeconomic status, and other health, cultural or religious identities that the cosplayer has that may differ between the cosplayer and the character. See Glossary for complete "fidelity" definition.
Each class will have a designated judging timeslot and craftsmanship percentage requirement (see class requirements for details on required percentage).
Please note that if you are entering any of the categories with more than one person, each of you will be judged on craftsmanship/participation individually, and the scores will be averaged. You will be judged at the class level of the person in your entry with the highest class.
You are required to bring reference images of your source material, as well as 3-5 work In progress photos in hard copy form (no digital copies or photos on your phone allowed). Volunteers will be standing by to help line you up, and handle your photos if needed. When the competition concludes, you may pick up your progress photos in the Green room.
Judges will be closely examining your work and may ask you to hold up or move parts of your cosplay for them to see. If this makes you uncomfortable, please let the cosplay contest directors know and we will assist with finding an alternative arrangement.
All entries are free to enjoy the convention after judging, but must be back for Green Room at the designated time. Contestants will be notified of their judging and Green Room times via email.
Stage Judging: This is your last opportunity to show off your work and any other special features of your costume. Contestants will be judged on how well your costume moves and stays together. This is also your time to dazzle the audience! While the audience does not have any impact on scoring, show them how much time, effort and razzle-dazzle you put into your costume! They're here to celebrate all that you've made, so don't hesitate to show them what you've got! Throw in some twirls, some bows, hit those battle poses! As long as you're adhering to all general rules, this should be your time to have fun!
Registration and Wait Lists
Contestants will sign up using the online registration form below beginning March 8, 2022 at 6:00 p.m. CST. The limit is 55 entries–15 for Masters, 15 for journeymen, 20 for Novice and 5 groups. Online registration will close on April 12, 2022 at 6:00 p.m. CST. If all slots are filled, at the time of your entry, you will be added to the waitlist. There is no on-site cosplay contest registration.
New this year: Please provide a high-resolution photo of you in your cosplay, preferably in the costume you will be competing with as part of your submission. This photograph will be used for audience display purposes during the contest and will not impact your scoring in any way. Photos should be at least 1080 tall and 1920 wide and should be in jpeg format.
A follow up email will include information about your judging time slot, confirmation of details, etc. This email will come no later than 1 week before the show. Applications are largely accepted on a first come first serve basis, however, the cosplay contest directors will review each application for compliance with the contest rules.
If all spots fill prior to the deadline, you may fill out the online registration form to be added to the waitlist. Individuals will be added to the waitlist in the order they are received. If a space opens up for your entry, you will receive an email notification, and you will have 24 hours to respond to that email or your spot will be given to the next available person on the waitlist. The waitlist registration will also close on April 12, 2022 6:00 p.m. with notification of acceptance for those on the waitlist given by no later than April 18. No on-site registration will be allowed.
Make sure to enter sooner rather than later, as space is limited! If you have any questions, please email the cosplay contest directors at [email protected]
Now that I have submitted my application, what's next?
Thanks for signing up! We are thrilled to see your interest in the Cosplay Contest this year!
Cosplay Contest Registration Checklist:
Carefully read all the rules and ask the cosplay contest directors if you have any questions.
Sign up during the designated registration period.
Keep an eye on your inbox for your entry status, and a later email regarding your judging time slot and confirmation of details.
Prepare a High-resolution photo of you in your costume for display purposes upon confirmation of entry.
Make sure your costume adheres to the rules.
Create your hard-copy work in progress book and bring it with you to judging.
Make note of all mandatory time slots: Judging, green room and showtime, and double check these times at the convention in case there are last minute changes.
Cosplay Etiquette
In General: Cosplay is not consent. This means:
Do not touch a cosplayer, their costume, or their props without permission.
Do not take photos of a cosplayer without asking permission and allowing them to pose first.
Do not use the zoom feature to highlight only aspects of a cosplayer without their consent. If you would like them to do a specific pose or do a closeup of a certain aspect, ask them!
Do not make any lewd or suggestive comments to a cosplayer because of what they are wearing. Unwanted criticism/critique or comments directed at cosplayers may be treated as harassment. This includes but is not limited to:

Criticizing someone because of their race, gender, body, etc.
Making snide remarks about skill level.
"I could do that better" statements.
Unwelcomed critiques of their cosplay. Unless a cosplayer specifically asks for feedback about how to do something better, do not give it.
In short: if you can't say anything nice, don't say anything at all.
Etiquette for Photographers:
Please do not use flash or auto-focus assist lights during the cosplay contest! It makes it difficult for cosplayers to see when they are walking across the stage.
Do not ask to take photos with only one cosplayer out of a group from the same series/clearly in a group cosplay. Take a picture of the group, and if you'd like an individual shot of your favorite character, ask later.
Please be mindful of your equipment that may block walkways, entryways, or other general traffic.
Only Planet Comicon Kansas City approved press will be allowed in the Green Room.
Etiquette For Cosplayers:
Be fully aware when in a large costume or in a costume with protruding elements (like wings, tails, etc.). If you cannot see well, make sure you have a friend to help make sure your pathways are clear.
If asked for a photo, move out of the flow of traffic, against a wall, or to a less common area.
If you are wearing extensive makeup or body paint, seal it properly. You don't want to be in a situation where you cause damage to something (e.g., the pool, hotel or convention center decorations, etc.).
Do not use being "in character" as an excuse to be a jerk, make lewd or suggestive comments, or physically or verbally bother someone. The harassment policy still applies to you, regardless of who you are dressed as.
You may not, under any circumstances, Black/Brownface, or wear any costumes that are offensive or disrespectful to any group of existing, living cultures and people. This includes darkening your skin to match that of an existing race, wearing Nazi regalia, etc.
Do not use accessible stalls or other designated accessibility areas to change or store props unless you would otherwise need that space. Doing so can result in removal from the cosplay contest.
If you are not a cosplay handler or cosplayer, please do not hang out in the green room.
There may be photographers in the green room. You are welcome to politely refuse photography if you do not wish to be photographed.
Please remember that the Green Room is a collective space with a lot of nervous energy. When in the Green Room, please be mindful of your noise level, how much space you are taking up, as well as the content of your conversations.
Glossary
Major Award: This is an award for a costume that has won a first place in class and/or category such as Best Novice Needlework, Best Journeyman Foamwork, Best Master Mixed Media, Best in Show, etc. This does not include a Judge's Choice award or a runner up award.
Class: Your rank within a contest based on the number of awards you have received: Novice, Journeyman and Masters. Each contest and convention has different ratings, so please make sure you read the information carefully.
Entry: Participant(s) registered in any of the cosplay contests. May include more than one person.
Fanart: Cosplays that have characterization rooted in existing, licensed characters, but have been reworked artistically. This includes reworks of licensed characters and licensed character interpretations (e.g., Pokemon gijinka, your interpretation of a podcast character etc.) Fanart also includes mashups of licensed characters (e.g., Deadpool Sailor Moon).
Fidelity: This term is in reference to how closely your costume and/or stage presence matches your character and/or reference images in terms of color, choices and overall character essence. If you deviated from the reference, is the deviation sensible? Areas NOT considered for accuracy include: race, age, ethnicity, height, size, use of mobility items, corrective vision or lack thereof, socioeconomic status, and other health, cultural or religious identities that the cosplayer has that may differ between yourself and the character.
Green Room: Pre-show meeting and stage queue. This is usually an hour before your actual stage walk. This is an opportunity to make sure everyone is present, organized and ready to go.
Made Cosplays: "Made" refers to elements of your cosplays that have been fabricated from raw materials and count toward your craftsmanship points and required craftsmanship percentage (See class level for details). Please note that this is different from "altered" items, which are elements of your cosplay that have been purchased or fabricated by someone other than the contestant and modified in some way, such as painted or embellished. If you are altering a piece of your costume, only the portions of the item that have been altered count toward your craftsmanship points and required craftsmanship percentage. It is also important to note that a costume that is comprised only of alterations does not meet any minimum required craftsmanship percentage.
Main Stage Cosplay Contest: This is the main cosplay attraction at Planet Comicon Kansas City on Saturday of the Convention and includes a craftsmanship pre-judging element, and a stage walk.
Minor Award: Awards that are not class and/or category specific, or first place awards in those categories. Examples would include a Judge's Choice award, a runner up award, best prop award, etc.
Offensive Cosplays: "Offense" is a somewhat subjective term, but we are functioning with the following definition: cosplays that incite violence, racism, sexism, homophobia, ableism, transphobia, ageism, and bigotry. This includes race-facing (e.g. Blackface/Brownface) as well as costumes that replicate historic or current international or national tragedies. The goal is to make sure our attendees feel safe, included, and appreciated, so cosplays should reflect this intent.
Original Characters: Characters that are not licensed characters. Original characters may be submitted but they are not eligible for Best in Show.
PG Rating: No nudity or coarse language will be permitted on stage. Simulated violence and thematic situations are okay.
Progress and Reference photos: Progress photos are images that document the elements of your costume that you made and highlight anything particularly interesting/difficult about your costume. Reference images are images of the character you are personifying. These images must be presented in a hard copy form (i.e. "Progress book) and bound in some way (e.g. in a binder, a folder, stapled together etc.) No digital copies or photos on your phone allowed.
Sandbagging: Sandbagging has two meanings in the cosplay community, and both may disqualify you from the contest and bar you from competing in the Contest at Planet Comicon Kansas City in future years:

Intentionally placing your costume in a skill class lower than yours to increase your chances of an "easy win." For the integrity of the contest, you may be placed into the appropriate class at the discretion of the judges and cosplay contest directors without prior notice.
re-entering a cosplay for which you have already won a category award.