The Liberty Bell 7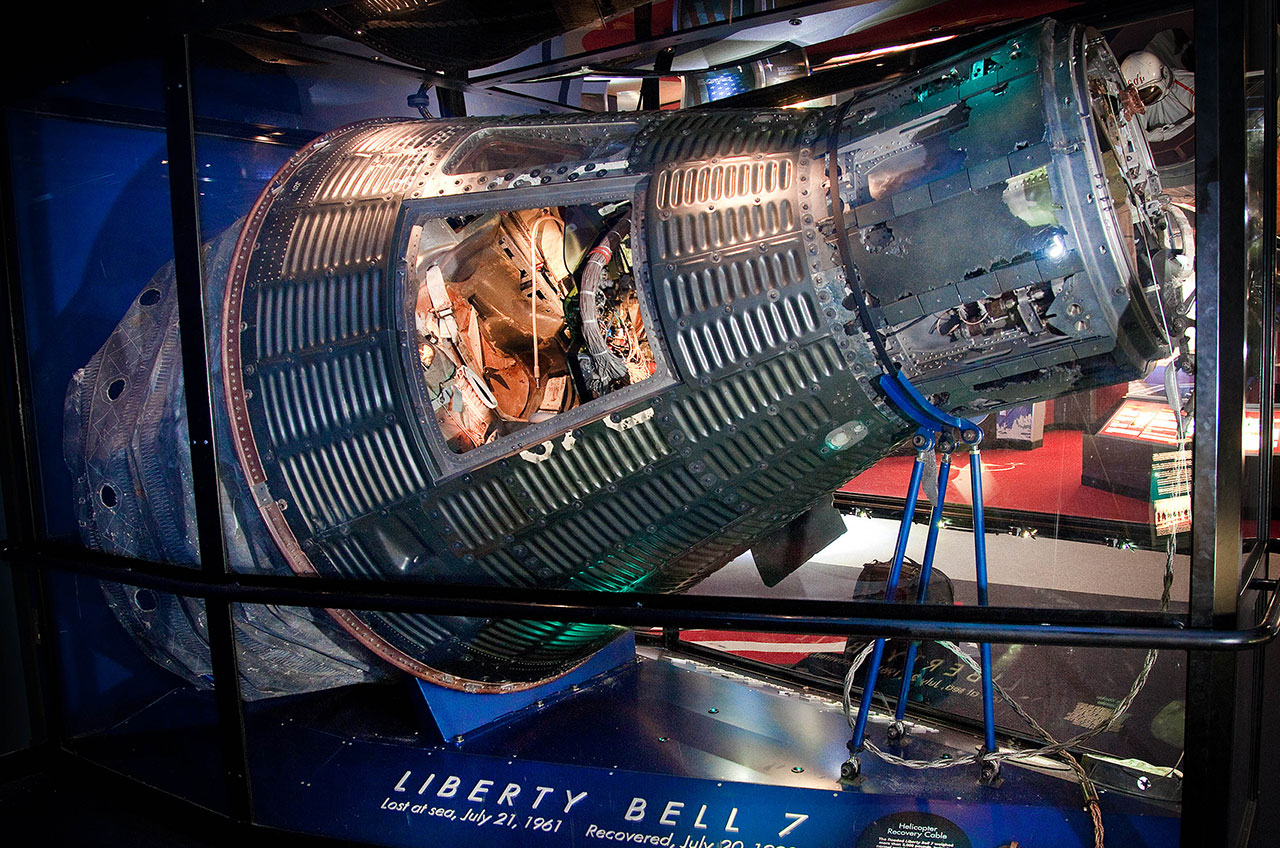 Planet Comicon Kansas City has never shied away from a trip to the cosmos and this year's show is no different. The Liberty Bell 7, the historic spacecraft that launched July 21, 1961 and featured the second manned U.S. spaceflight, will be on display during Planet Comicon! The Hutchinson, KS-based Cosmosphere SciEd Center & Space Museum will be working together to bring the LB7 to PCKC. Planet Comicon Kansas City will be the first comicon in the country to feature a flown manned spacecraft on display and the Liberty Bell 7 will be available for attendees to view for the duration of Planet's 2022 event.
Piloted by Gus Grissom, one of the original Mercury 7 astronauts, the Project Mercury spacecraft's sub-orbital flight lasted 15 minutes in 1961 and was a textbook mission until splashdown, when the hatch door prematurely ejected off the craft, filling it with seawater. While Astronaut Grissom was rescued by helicopter, the LB7 craft sank to the bottom of the Atlantic Ocean and stayed there for 38 years before an expedition led by the Discovery Channel and the Cosmosphere recovered it from its resting place at a depth of more than 16,000 feet deep.
"As a life-long manned spaceflight enthusiast, it is very exciting to have the unique opportunity to host the exhibition of a treasured piece of US history. I vividly recall following and watching many of the manned US missions in the 1960s and early 1970s, including the moonwalks, as a young boy," says Chris Jackson, owner/founder, Planet Comicon Kansas City. "Exhibiting LB7 is a wonderful return to Planet's connection with the manned US space program after hosting some of the astronauts who walked on the moon as guests during the early years of Planet."
Planet Comicon Kansas City will work with the Cosmosphere to transport the LB7 to Bartle Hall for display during Planet's three days of sci-fi and pop culture fun. The two entities will work together to enhance the science and STEM-based activities at Planet and in our Planet Entertainment Zone, while also sharing the historical relevance of the LB7 and the Cosmosphere's spacecraft programming. Photos, presentations, and more will be available during Planet Comicon Kansas City and in conjunction with the Cosmosphere.