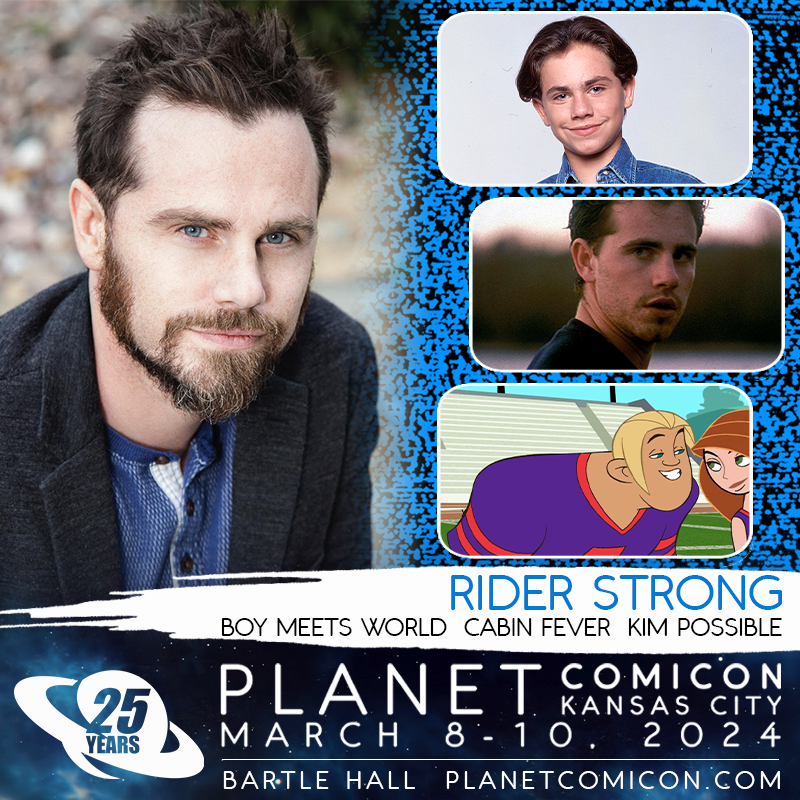 Other Pricing: Combo Autograph/Selfie - $80
Show Availabilty: Friday, Saturday, Sunday
After being cast as Gavroche in Les Miserables at 9 years old, Rider Strong started a professional career that has lasted two decades and spanned a variety of genres and formats. He became best known in his teens for Boy Meets World, which ran for seven seasons on ABC. At 20, Rider secured his place in the independent film world by starring in Eli Roth's Cabin Fever. He's been covered in blood for a slew of horror and thriller films since. Back on stage, he starred as Benjamin Braddock in both the first U.S. national tour and the Australian productions of The Graduate.
Along with his brother, Rider has written and directed three short films that have played over 60 festivals worldwide and won both audience and juried awards. The pair also created an award-winning spec campaign commercial in support of Barack Obama that became the first political ad to air on Comedy Central. In a recent return to their roots, the brothers have been directing Girl Meets World.
Rider graduated magna cum laude from Columbia University and received his M.F.A. in Fiction & Literature from Bennington College.