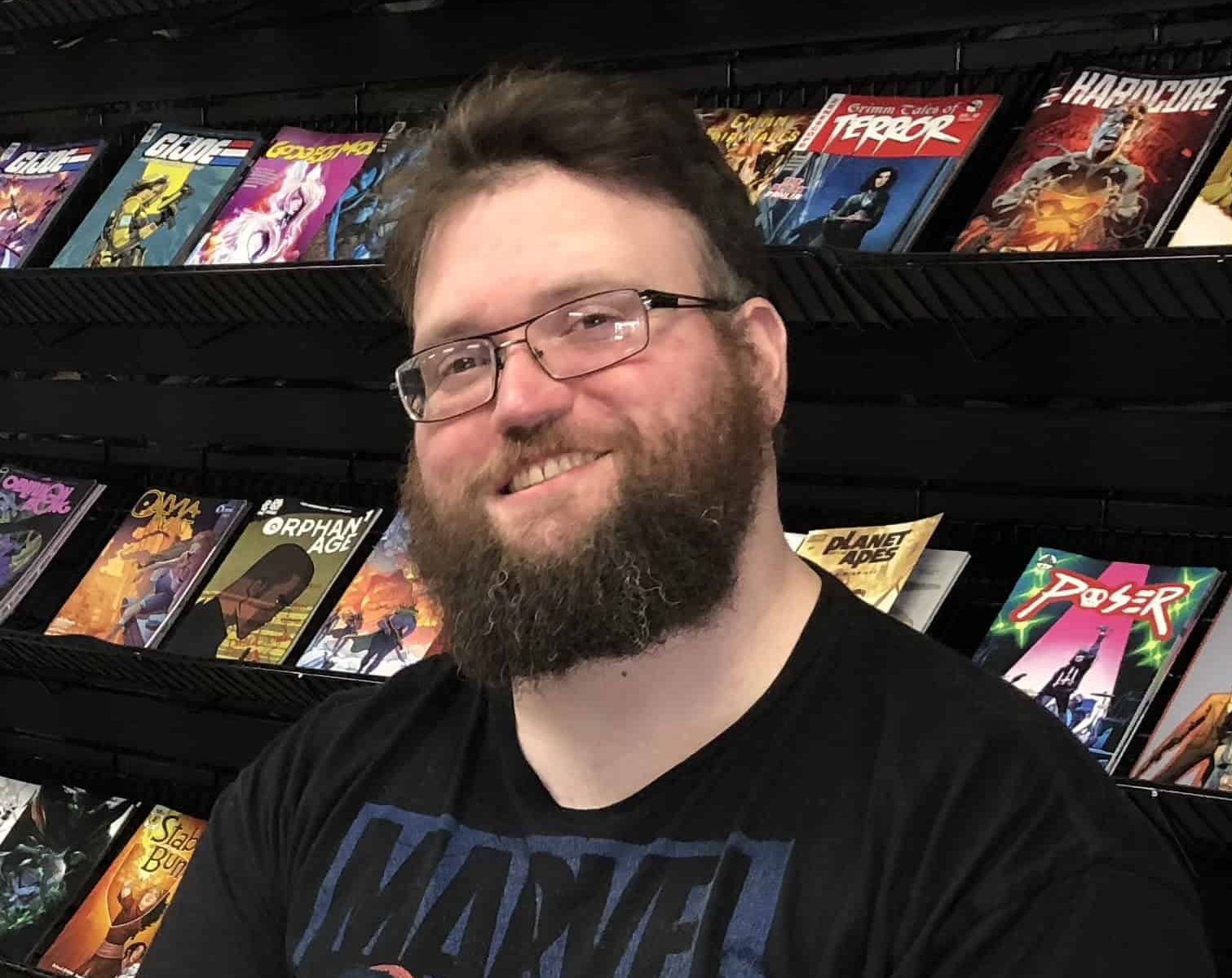 Best Known for: Syphon
Jeffrey Edwards is a professional comic book artist originally from just outside of Kansas City Missouri. After graduating with a Masters Degree in Comic Book Illustration from The Academy of Art University in San Francisco, he landed his first published project creating comic book art to be used in a series of articles written for Australia's pop-culture driven magazine called FilmInk.
His most recent credits include penciling and inking covers and interiors for Syphon by Top Cow; Image Publishing and variant covers for One Stop Comic Shop.
Variants include:
Transformers, G.I. Joe, Star Wars and Usagi Yojimbo for IDW Publishing
Ninjak, Harbinger, X-O Manowar, Shadowman and Armorclads for Valiant Entertainment.
Hellcop, Supermassive, Radiant Red and Rogue Sun for Image Comics
Jeff also penciled the series Warlock 5 for Outland Entertainment, penciling Benchmark 5 for Essential Comics, penciling Greyfell for Squint Comics, Extermination for BOOM! Studios, as well as working on TMNT art for the special edition of Secret History of the Foot Clan for IDW. He has also provided illustrations for table-top games such as Fire and Ax: A Viking Saga, Kings of Air & Steam : World's Fair, Manhattan Project: Energy Empire and others. He was the artist for the create-your-own adventure comic-style mobile app This Is Not A Test produced by Robot Monster Productions.