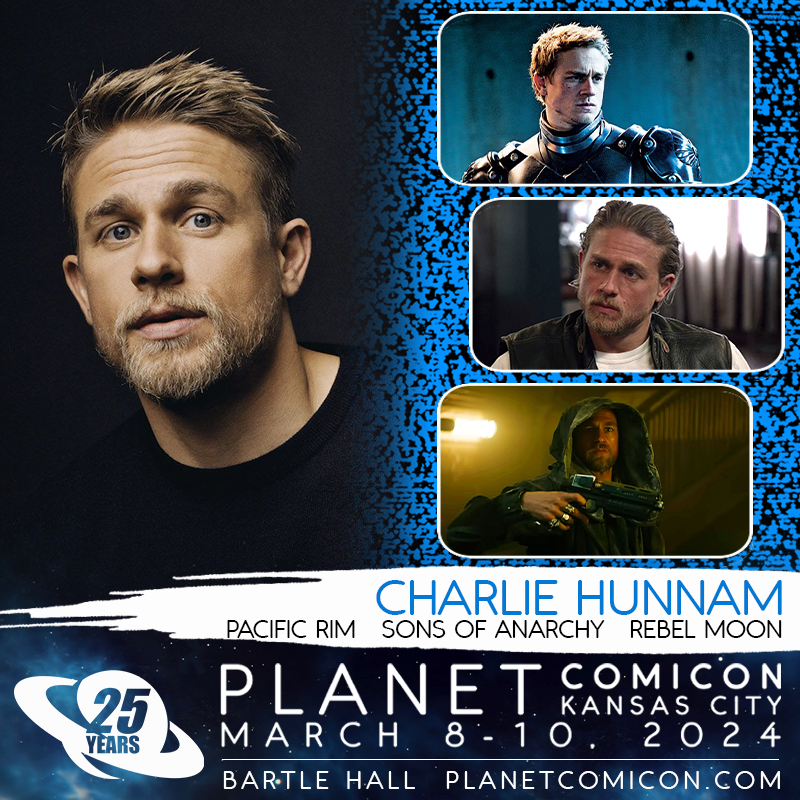 Show Availabilty: Saturday, Sunday
Prices Subject to Changet
Charles Matthew Hunnam was born on April 10, 1980 in Newcastle, England, to Jane (Bell), a business owner, and William Hunnam, a scrap metal merchant. At 18 years of age, he made a guest appearance in popular TV series Byker Grove (1989).
He gained fame in Britain thanks to his television role as the love-smitten Nathan Maloney in Queer as Folk (1999). Independent movies, television series and auditions for such blockbusters as Star Wars: Episode II – Attack of the Clones (2002) followed, but it wasn't until 2002 that Charlie started to attract international attention, when he supported Katie Holmes in the suspense thriller Abandon (2002).
His first lead role in a film was in Nicholas Nickleby (2002). After which, he played a pivotal character in the strongly cast, adapted drama Cold Mountain (2003). This was Charlie's first part that he has named in his "trilogy of mad men." The two that followed were in Green Street Hooligans and Children of Men. Charlie's role in Green Street Hooligans caught the eye of Kurt Sutter, who chose him to play the protagonist in his TV show Sons of Anarchy. The series about an outlaw motorcycle club became FX's most popular show ever and a critical success. Following his fame on American TV, Charlie had his first starring part in a film that was a commercial success, Pacific Rim.