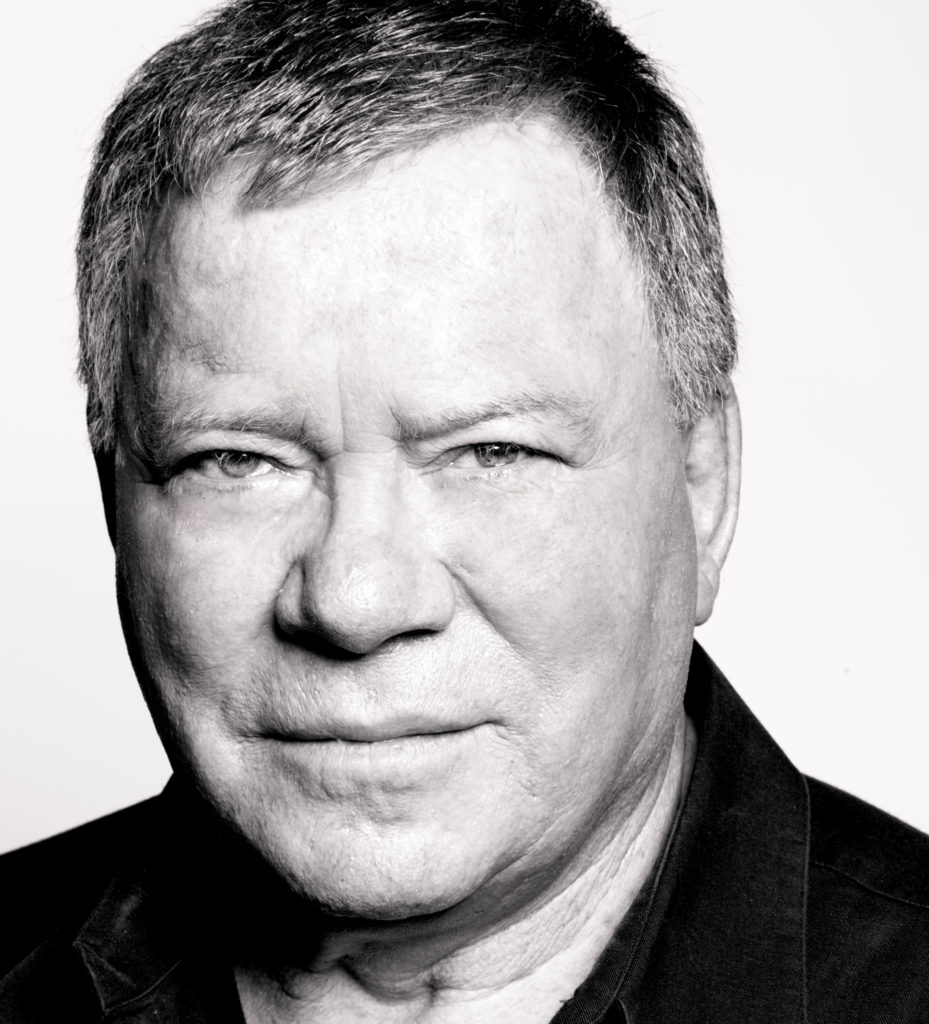 Appearing Friday & Saturday Only
Please Note: Prices are subject to change
Booth Location - #3500
Autographs - $120
Best Known for: Star Trek, T.J. Hooker, Boston Legal
Mr Shatner is a Friday and Saturday ONLY guest
If an autograph session does not have an end time, Mr. Shatner will sign until the time of his next obligation or until there are no fans in his line seeking autographs.
Times are subject to some adjustment.
William Shatner has notched up an impressive 50-plus years in front of the camera, displaying heady comedic talent and being instantly recognizable to several generations of cult television fans as the square-jawed Captain James T. Kirk, commander of the starship U.S.S. Enterprise.
Shatner spent many years honing his craft before debuting alongside Yul Brynner in The Brothers Karamazov (1958). He was kept busy during the 1960s in films such as Judgment at Nuremberg (1961) and The Intruder (1962) and on television guest-starring in dozens of series such as Alfred Hitchcock Presents (1955), The Defenders (1961), The Outer Limits (1963) and The Twilight Zone (1959). In 1966, Shatner boarded the USS Enterprise for three seasons of Star Trek (1966), co-starring alongside Leonard Nimoy, with the series eventually becoming a bona-fide cult classic with a worldwide legion of fans known as "Trekkies".
Shatner starred in the original Star Trek (1966) series culminating in a series of big-budget "Star Trek" feature films including Star Trek: The Motion Picture (1979), Star Trek II: The Wrath of Khan (1982), Star Trek III: The Search for Spock (1984), Star Trek IV: The Voyage Home (1986), Star Trek V: The Final Frontier (1989) and Star Trek VI: The Undiscovered Country (1991). In addition, he starred in the lightweight police series T.J. Hooker (1982) from 1982 to 1986, alongside spunky Heather Locklear, and surprised many fans with his droll comedic talents in Airplane II: The Sequel (1982), Loaded Weapon 1 (1993) and Miss Congeniality (2000).
He starred in the David E. Kelley television series The Practice (1997) and its spin-off Boston Legal (2004).
Outside of work he jogs and follows other athletic pursuits. His interest in health and nutrition led to him becoming spokesman for the American Health Institute's 'Know Your Body' Programme to promote nutritional and physical health.