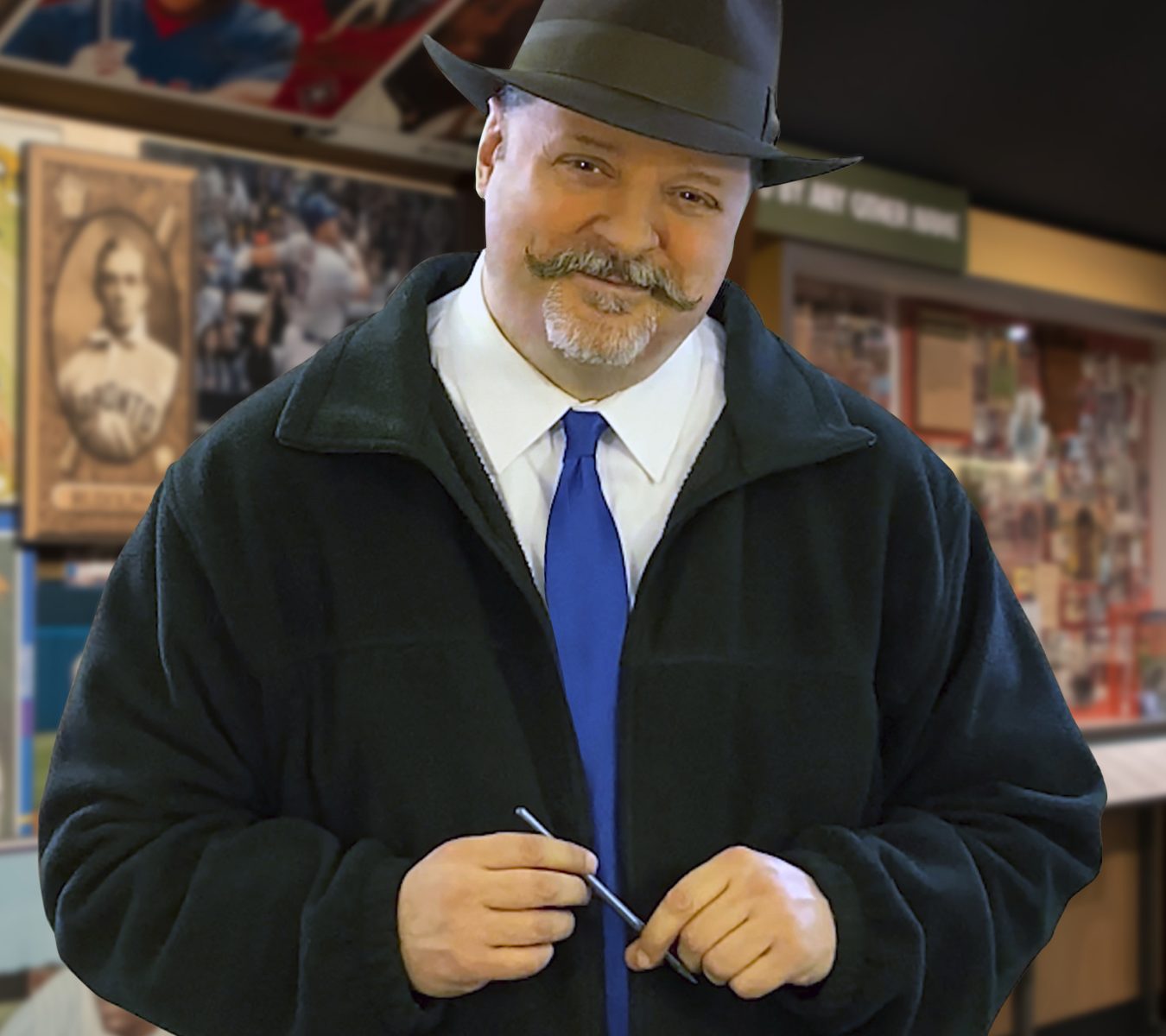 Best Known for: Batman: TAS, Star Wars, Baseball Hall of Fame
After studying illustration at the Columbus College of Art & Design in Columbus, Ohio, Todd Aaron Smith worked as a professional animator and storyboard artist on projects like Batman: The Animated Series, Spider-Man, The Adventures of Superman, The Avengers, Family Guy, Godzilla, Pokemon and countless others. His animation claim to fame is that he was one of the first artists to professionally draw Harley Quinn.
Todd has also illustrated many well-known properties for trading cards, including Star Wars, DC Comics, Marvel Comics, The Hobbit, Star Trek: The Original Series, Ghostbusters, Marvel's Agents of SHIELD, Warcraft, ALIEN, Spider-Man: Homecoming, Stranger Things, Teenage Mutant Ninja Turtles and others.
Todd is currently creating artwork for Topps Major League Baseball cards. While working on his third set, he attracted the attention of the National Baseball Hall of Fame and Museum in Cooperstown, New York. The Acquisitions Committee met and voted to make three pieces of Todd's art a part of the Permanent Collection of the Hall of Fame. His art is now in the same collection as works by Andy Warhol, Norman Rockwell, LeRoy Neiman and many other great artists.
In addition to Todd's many artistic endeavors, he also does marketing for Thank You Walt Disney, Inc. and is on the Board of Directors for Walkin' & Rollin' Costumes. You can find Todd at www.ToddAaronSmith.com.
Todd loves to meet and make sketches for people, so be sure to visit his table! Don't miss your chance to meet a Hall of Fame artist who was one of the first to bring Harley Quinn to life!