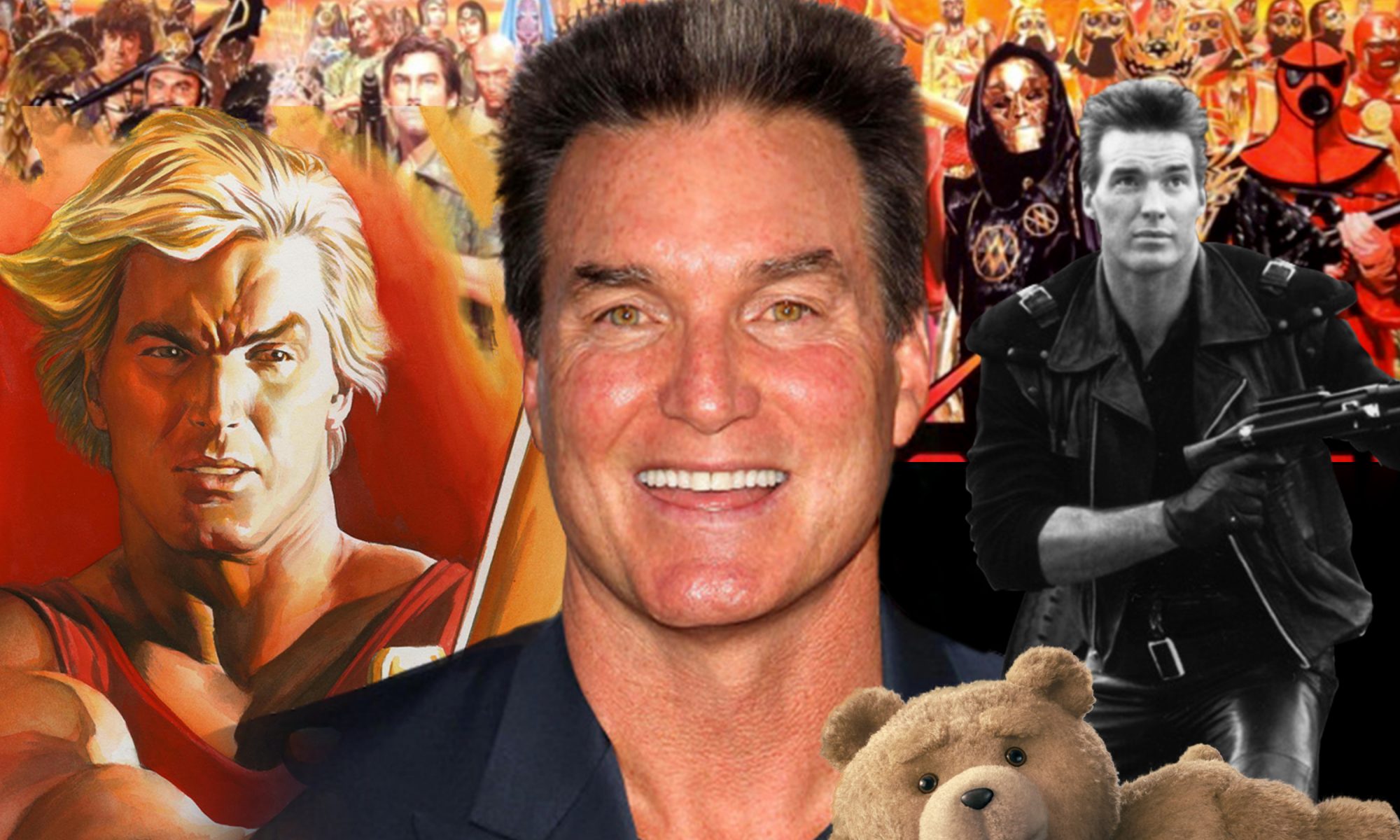 Autographs - $40
Table Photographs with fan's camera - $40
Autograph/Selfie Combo - $60
Best Known for: Flash Gordon, Ted, Ted 2
Sam has over 65 films and hundreds of television shows to his credit. He is best known as Flash Gordon, The Spirit, The Highwayman, SG-1's The Bounty Hunter and for his memorable comedic appearances in Ted and Ted 2.
Sam's 2020-2021 films for release are Edgar Allen Poe's Decapitarium, One of the Good Ones, Fury of the Fist and the Golden Fleece, Axcellerator, The Silent Natural and Life After Flash, The Documentary.
As a Marine and security professional (providing all relevant services for protecting dignitaries throughout the globe), Sam brings a rare and unique quality to the film industry.
And as a gifted public speaker – his common sense, highly encouraging message reaches every age and economic demographic and culture.
Sam is the recipient of numerous Entertainment, Civic and Humanitarian titles and awards including:
Best New Star Saturn Award, presented by The Academy of Science Fiction, Fantasy & Horror Films.
The Outstanding Achievement Award in the Entertainment Industry, presented by the Southern California Motion Picture Council.
Courageous Citizen of the Year, presented by District Attorney of Los Angeles County, The California State Senate, The City of Los Angeles, and The North
Hollywood Division of the Los Angeles Police Department.
USMC Air Station Miramar's Military Police Unit Certificate of Appreciation for providing Protective Training for Iraq Deployment.
National Chairman of Kid City, John Rossi Youth Foundation, Santa Monica, California.
Youth Ambassador for Loving Life Foundation, San Diego, California.