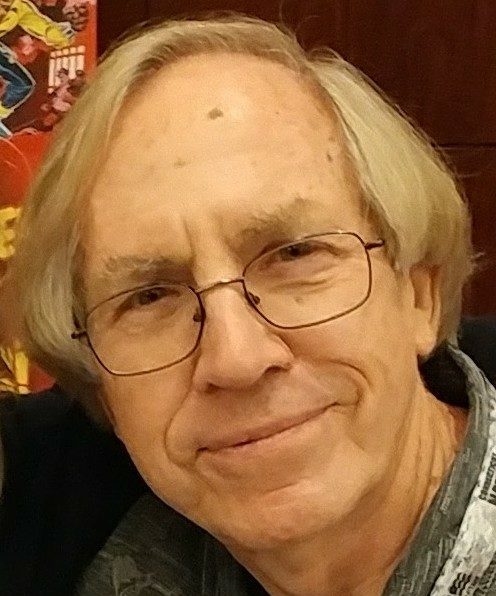 Appearing Friday & Saturday Only
Please Note: Prices Subject to Change
Best Known for: Wolverine, Conan, X-Men, Avengers
Roy Thomas, the defacto protégé of Stan Lee, has been a writer and editor, primarily for Marvel or DC Comics, since being hired by Stan in 1965. Among the many comics series he has written are The Avengers, The X-Men, Amazing Spider-Man, Fantastic Four, Conan the Barbarian, Star Wars , et al. He worked exclusively for Marvel from 1965-80 and served as editor-in-chief from 1972-74. At Marvel he co-created Wolverine, Carol Danvers, Vision, Ultron, Luke Cage, Iron Fist, Ghost Rider, Red Sonja, Werewolf by Night, The Defenders, Man-Thing, Havok, Valkyrie, Red Guardian, Adam Warlock, Morbius, the "What If?" series, Daimon Hellstrom, Dane Whitman, and numerous other characters. In the 1980s he co-wrote screenplays for the films Fire and Ice and Conan the Destroyer and a bit of live and animated TV including The New Fantastic Four, Plastic Man, Thundarr the Barbarian, GI Joe, Xena: Warrior Princess and Conan the Adventurer (both live and animated).
He currently edits the award-winning comics-history magazine Alter Ego, writes online adventure comic strips for Edgar Rice Burroughs, Inc., writes occasionally for Marvel Comics and from 2000-2019 ghost-wrote the Spider-Man newspaper comic strip for Stan Lee. For the German publisher Taschen he authored the humongous books 75 Years of Marvel: From the Golden Age to the Silver Screen (2014) and The Stan Lee Story (2018), and has written and/or selected material for numerous other comics-related volumes, including for PS Artbooks, Titan Books, Chartwell Books, DK Publishing, Abrams, and the Folio Society. Besides receiving numerous fan and pro awards over the years in the U.S. and abroad, he was elected in 2011 to the Will Eisner Hall of Fame and into the Harvey Hall of fame in 2022.

He can be followed on the Roy Thomas Appreciation Board on Facebook, managed by John Cimino. He is married to Dann Thomas, with whom he has collaborated on comics. They live in rural South Carolina amid a menagerie of boisterous beasts.

Click this link to go to THE ROY THOMAS DATABASE to see all his creations and contributions to the comic industry.
ROY THOMAS SIGNING MENU (cash only)
SIGNATURE ON:
*Regular comics, magazines, trades, hardcovers, books, paperbacks, etc. (10 maximum each time you wait in line): Donation to the Hero Initiative Charity (and please donate each time).
* If you want a "quote, message or personalization" on comics, trades, etc. with signature, prices range from $10 and up on each item depending on how many words used.
*Witness Graded Comics: $50 each
*Original Art: $50 each
*Specialty items: toys, figures, pops, posters, prints, statues, frames, plaques, cards, clothing, etc.: $10 and up on each (final price depends on size of item)
* Exclusive 'Official' Marvel Roy Thomas Appreciation Prints: $25 each (with "personalized" signature)
*Hulk #181 'Roy Thomas Adamantium Edition' Prints: $50 each (with "personalized" signature)
*Character head sketch with signature: $100 each