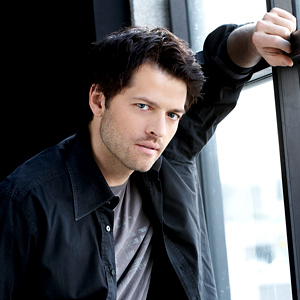 Autographs - $140 (includes all taxes and fees)
Professional Photo Op - $140.00
VIP Experience $275
Note: Misha Collins' autographs and photo ops will also be available for purchase at the show. The VIP experience *may* be available for purchase if supplies allow.
Best Known for: Supernatural
Misha Collins is an actor and activist who is dedicated to inspiring cultural and civic engagement in young people through works that gamify philanthropy, engage community outreach efforts, and promote political and civic awareness.
Collins utilizes his over 10 million aggregate social media followers to help amplify social issues, and motivate positive change across the globe.
In the run-up to the 2020 election, Collins conducted lengthy interviews on his Instagram page with Cory Booker, Andrew Yang, Amy Klobuchar, Ashley Biden, Stacey Abrams and many other notable political figures.
For 12 years Collins starred in Supernatural, the longest running American science fiction television show in history. In addition to Supernatural, Collins is an actor, producer and director, whose work is featured in film and television programs including: Girl, Interrupted, ER, 24 and more. He co-produced the award-winning documentary feature Loot, and created the series TSA:America, a biting satirical look into American governmental security practices. Collins has recently been featured on the covers of magazines, including Entertainment Weekly and TV Guide.
Collins is also the creator of GISH, the Guinness World Record-holding global scavenger hunt, which uses creativity to gamify goodwill and generate social change. GISH is played in over 100 countries, with tens of thousands of annual participants. Among other successes, in the past seven years GISH participants have collaborated to save endangered rainforests, support Syrian refugees, and assist at-risk youth in Africa.
As a founder of the 100% volunteer-run non-profit Random Acts, Collins has inspired supporters to collaboratively engage in acts of social good such as building a school in Nicaragua, an orphanage in Haiti, and committing random acts of kindness worldwide.
Misha, and his wife Victoria, co-authored the best-selling cookbook The Adventurous Eater's Club with Harper Collins. Misha is also a published poet, with works in journals including The Columbia Poetry Review and The California Quarterly. A forthcoming book of poetry by Collins is currently being published by Andrews McMeel.
Misha is founder, and one of three artists, who comprise The Art Department, which creates large-scale public art installations in unexpected places. The Art Department has been heralded as the best art group working in Southern California by Time Out-LA, The LA Weekly, LA Times and ABC National News.
Collins received a BA in Social Theory from the University of Chicago, where he graduated with honors. Collins has also served as an intern at the White House during the Clinton administration, and worked at National Public Radio headquarters in Washington, DC.