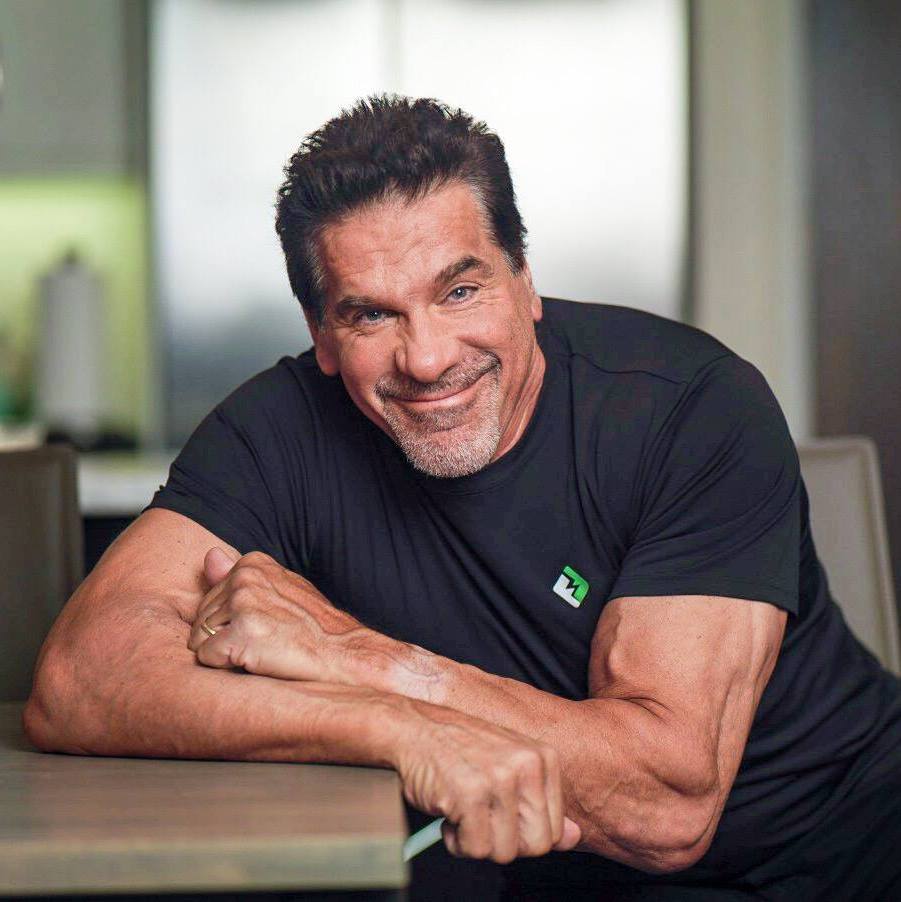 Autographs - $40 per / 2 for $60 on 8"x10" photos provided by Mr. Ferrigno
Table Photographs with fan's camera - $40
$80 - autograph on a fan provided item, Ex. posters, statues, POPS, etc.(except 8x10" photo)
Best Known for: The Incredible Hulk, King of Queens
In addition to his film and television career, Lou recently released his autobiography, "My Incredible Life as the Hulk," which included forwards by both Stan Lee and Ang Lee.
Lou was only 21 when he won his first Mr. Universe title, a Guinness Book record that stands to this day. More incredible, at age 22 he won again – and to this day remains the only person to win consecutive titles! Lou carried the world of bodybuilding to new heights and himself to superstardom with the film documentary, Pumping Iron, which chronicled the fabled exploits of the youngest and only person to ever become Mr. Universe twice in a row! Exploding onto the film scene, with his place as a body building legend secured, Lou set out to do the same thing in film and television. In less than a year after Pumping Iron, Lou was again larger than life and created a new cult legend as the title character of the hit show The Incredible Hulk. The same hard work that crafted his six foot five inch, two hundred eighty five pound frame into a piece of human art, define him as an actor with the uncanny ability to assume characters of mythic proportions that carry a primal humanity.
Undoubtedly the discipline and resiliency that have made Lou into a bodybuilding icon lend themselves to his willingness to train as a serious theatrical actor. Lou immersed himself in the actor's theatrical experience with the help of his acting mentors, Milton Katselas, Howard Fine, and Hulk co-star Bill Bixby. The results were great theatrical notices in Texas, Canada, and Chicago (at Drury Lane Theater), for his starring role in "Arsenic and Old Lace," and starring roles in ambitious stage presentations of "Requiem for a Heavyweight" and "Of Mice and Men" – shows that toured throughout the U.S. and Canada. Lou's passionate pursuit of excellence has brought this Brooklyn-born actor more than fame and fortune; it has brought him the joy of fulfilling his life-long dreams.
Remaining true to his host of fans from the bodybuilding world, Lou starred in the sequel to Pumping Iron. And, Stand Tall is a film that documents Lou's 1994 comeback in the Masters Olympia title and his return to bodybuilding after a seventeen year retirement. Lou has starred in over twenty feature films including Cage and Cage II, All's Fair, Seven Magnificent Gladiators, and Godson. In two unforgettable performances in Hercules and The Adventures of Hercules, Lou lived a life-long dream by playing the legendary Greek hero.
All this led to an amazingly successful personal training business that includes such star clientele as Mickey Rourke, Michael Jackson, and Chuck Norris, and led him to author the book "Lou Ferrigno's Guide to Personal Power, Bodybuilding and Fitness for Everyone." 
Lou continues his regular study of acting and he works out daily, all with the same passion and vigor that made him a household name and established him as one of the most sought-after entertainers in the business.