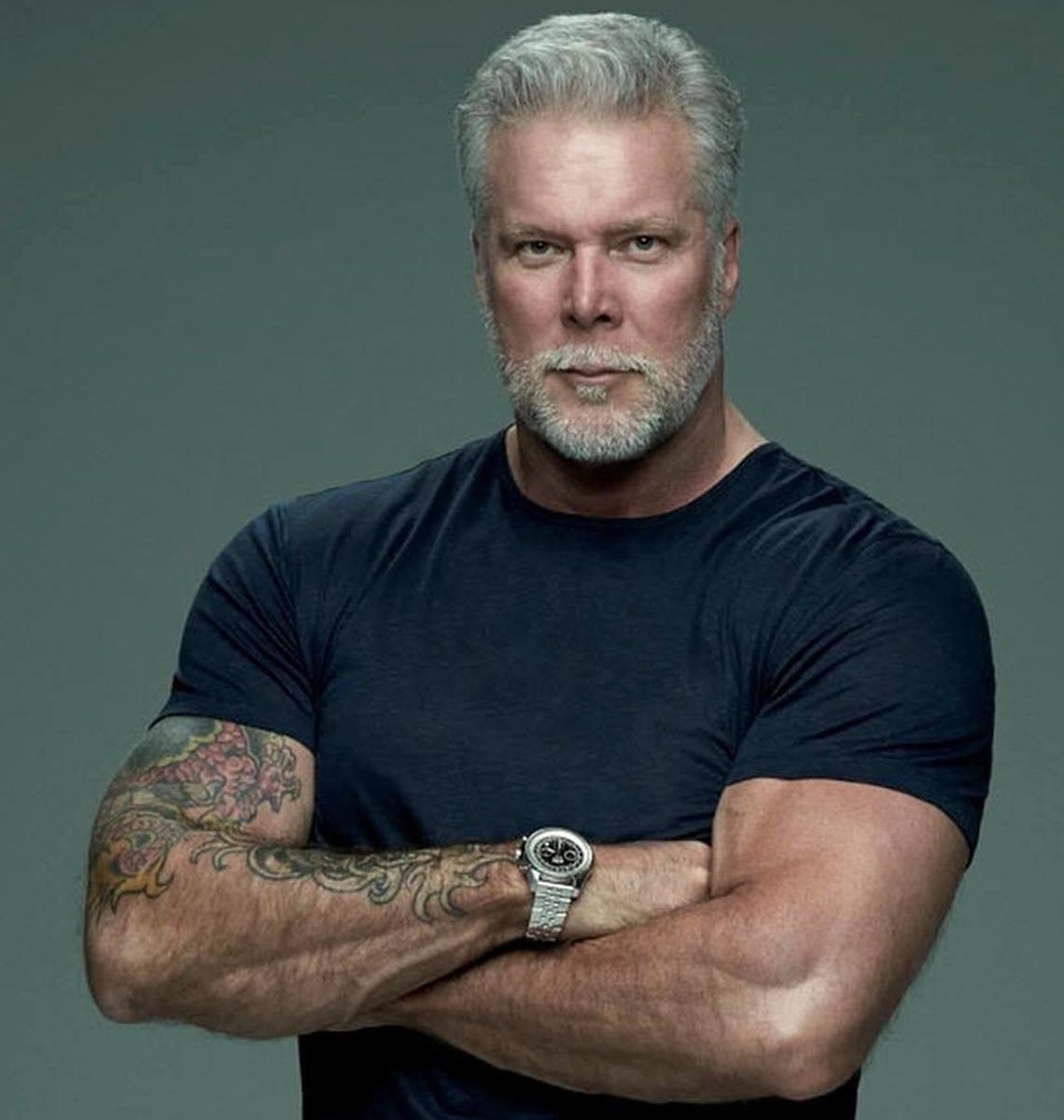 Cancelled
Please Note: Prices Subject to Change
Best Known for: WWE Hall of Fame
Native Detroiter Kevin Nash is an actor and equal rights advocate who discovered his love of comedy as the class clown in elementary school and to this day, he can find humor in almost any situation. One day he could not find humor was April 4th, 1968 as that was the day his father died of a heart attack at work at 36 years of age. After spending the day at the funeral home he came home seeking solace in the back bedroom of their 800 sq. foot home watching his portable TV. Suddenly on screen came the report of Martin Luther King's assassination. This brought to mind sitting on his father's knee as they watched MLK's "I have a dream" speech. This touched a nerve since the only time he'd ever seen his father cry was the day JFK was shot. Kevin's father, a lifelong democrat instilled core values in his son which later in life lead to Nash's advocacy of human rights, whether it be race, religion, gender, or sexual orientation.
After 3 years playing Division 1 college basketball for the Tennessee Volunteers a physical altercation with the head coach Don DeVoe (Kevin pie-faced him after DeVoe grabbed Nash by his jersey), led to a parting of the ways. He was then inspired to join the Army after watching Bill Murray's Stripes and went on to not only have top-secret clearance but also represent the US Armed Forces in the paint. Upon honorable discharge from the Army, Nash played European basketball where a career-ending catastrophic knee injury concluded his basketball career and would hinder his ensuing professional athletic career from day one. His love of being an athlete led him down another path to infamy, namely, professional wrestling. He is one of only eight human beings on the planet to bear the elite distinction of being TWICE inducted into the WWE Hall of Fame, after a career garnering 6 world title belts and 21 championships in total. Of course, none of that would have been possible without the brains, talent, and personality that put him on the Mt. Olympus of the sports entertainment universe in the first place.
While his athletic route to fame using not only his wit and Detroit coolness but also his considerable 6'10" size and physical prowess to his advantage is what he may be best known for, Nash's skill as a primarily comedic actor is what gives him the most personal satisfaction. Proudest of his portrayal as Officer Englehart in The Longest Yard (2005), the role was originally scripted for a single line, "Who drank all the damn Gatorade?!" but when both Adam Sandler and director Peter Segal saw how thoroughly and artfully Nash embraced the part, Englehart became a much, much bigger part of the film due to Nash's ability to ad-lib scenes. Kevin's take on this masculine prison guard turned estrogen-laden cheerleader, is perhaps his most memorable character to date.
Part Native American and part Neanderthal, Kevin Nash is one-of-a-kind.