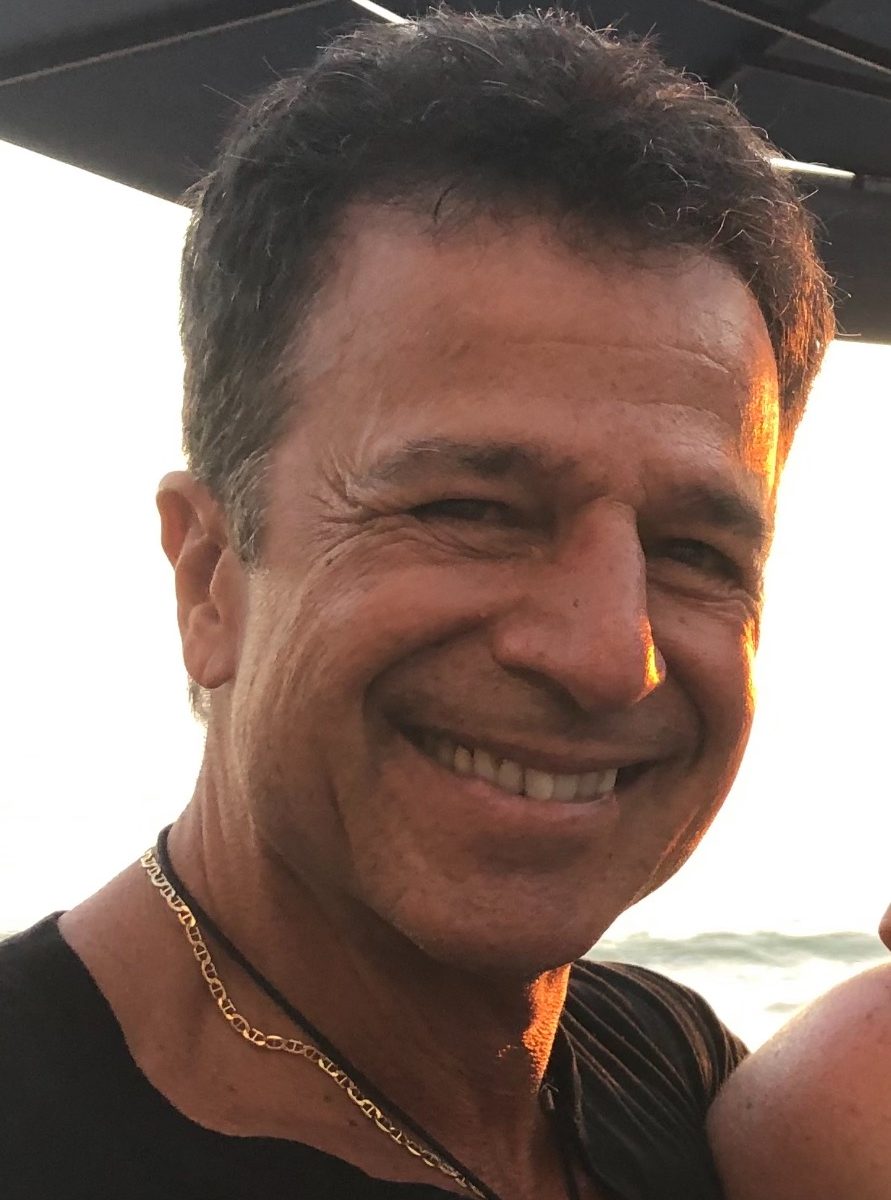 Booth Location - 330/332
Autographs - $20 Raw, $45 witnessed (graded)
Best Known for: Amazing Spiderman, Daredevil, Kick-Ass
Planet Comicon Kansas City along with 4C Comics, in association with the Artist Choice is honored to be bringing one of the greatest creators of this generation to Planet Comicon 2022, John Romita Jr.
JRJR has a career that spans decodes, starting in the 70's and continues to this day with the announcement from Marvel Comics that Romita Jr will be doing the pencils for the reboot of Amazing Spider-man in April starting with Issue 1. Bringing Romita, the co-creator of Hobgoblin, back to the ASM franchise has the comic collecting iindustry buzzing like we haven't seen in a long time. The Amazing Spider-man issue #1 will come out April 6th which will give the Planet Camicon attendees early access to get their books signed by Romita.
There will be signing and possible sketch options available at the 4C Comics booth as well as a very limited opportunity for a handful of collectors to have an intimate sit down with JRJR.
Signatures – $20 Raw (CASH ONLY), $45 witnessed (graded)
Limited Sketch opportunities per convention –
Sketches done on 9×12 or comic sketch cover
Head Sketch-$350, Torso -$650, Full figure – $950

John Romita Jr. Experience
Special ticketed event where fans can get a very personal experience with one of the greatest creators of our time, John Romita Jr. The price per ticket is $500.
Private Event Only – 10 spots available per day. 5 people per session (1 guest allowed to accompany ticket holder) 30 min approx.(Times each day TBD, 2 sessions per day)
Each package will include: 5 autographs on your items
1 Limited Edition signed Lithograph (unique to each event)
1 remark on your comic or Lithograph Done in front of you by John Romita Jr.
1 9×12 head sketch your choice (Provide a list of 3 characters) predone
Photo, using your phone, with John Romita Jr. and your art!
To pre book the package and guarantee your spot, email Ken Carson @[email protected]
We expect a quick sell out on the experience packages so do NOT hesitate to reach out to Ken at 4C Comics with any questions or to reserve you spot.
John S. Romita aka John Romita, Jr. (or just JR, Jr) is one of the modern masters of the comic-book industry. In addition to being an Eisner Award and Inkpot Award winning artist, Romita has worked on almost every iconic hero in the Marvel and DC catalogs. Romita also co-created the best-selling creator-owned property ever published by Marvel: Kick-Ass.
Romita is the son of Virginia and John Romita. John Romita Sr. is, of course, the legendary comics artist, best known for his run on Amazing Spider-Man and also served as Art Director at Marvel. Virginia Romita was Traffic Manager at Marvel.
Romita's initial foray into comics was in 1969 when he was 13 when he created the Prowler for use in Amazing Spider-Man #78, which his father was drawing at the time. Romita's first professional published work as an artist was for Marvel UK, for whom he did sketches for covers. His prime-time debut was with a back-up story in Amazing Spider-Man Annual #11 in 1977.
Romita's first regular series was Iron Man which he began in 1978. Romita followed that with a run on The Amazing Spider-Man. He also was the launch artist on Marvel's Dazzler series. In 1982 and drew Marvel's first limited series Marvel Super Hero Contest of Champions. From 1983 to 1986 and 1993-____ he drew the Uncanny X-Men and from 1988-1990 he provided full pencils for Daredevil.
Subsequent to the regular Daredevil series, Romita returned to Iron Man and also penciled The Punisher War Zone and Cable, as well as the Punisher/Batman crossover. Romita's first collaboration with Frank Miller was a graphic novel that became the miniseries Daredevil: The Man Without Fear in 1993. He was the artist for the relaunch of Thor in 1998 and a reboot of Peter Parker: Spider-Man in 1999. Romita worked with Mark Millar on a run of Wolverine and with Neil Gaiman on the Eternals limited series, and drew the core series for Marvel's best-selling World War Hulk event. Romita returned to Amazing Spider-Man to work with award-winning writer J. Michael Straczynski. That run is especially known for their 9/11 memorial issue, which was the first time mainstream comics handled the attack and aftermath. Romita worked with director/writer Reggie Hudlin on The Black Panther and again with Millar on "Ultimate Vision."
Romita's first foray into creator-owned properties was in 2004 with The Gray Area for Image Comics
Romita reteamed with Mark Millar to create the Kick-Ass series which was published under Marvel's Icon imprint. Kick-Ass was a top-five best-selling title and reached #1 on the New York Times Bestselling Hardcover Graphic Novels list. To this day, Kick-Ass remains Marvel's best selling creator-owned title. Kick-Ass was adapted into a series of feature motion pictures on which Romita was a producer. Romita directed an animated sequence in the first Kick-Ass film.
In the biggest such event since Jack Kirby departed Marvel for DC Comics in the 1970s, Romita left Marvel after 36 consecutive years and signed an exclusive term agreement with DC. Romita immediately took over DC's flagship Superman title with writer Geoff Johns, which he followed by a collaboration with Scott Snyder on All-Star Batman. Romita then co-created with Dan Abnett the new DC property The Silencer. His work at DC has included numerous covers, the Suicide Squad, and Superman: Year One again with Miller.
Romita returned to Kick-Ass to work again with Millar and to relaunch the title at Image Comics with the creation of a new female lead protagonist.
Romita is also currently working on a new creator-owned property "Shmuggy and Bimbo" with legend Howard Chaykin, as well as developing feature-film and other media projects that have not yet been announced.
Romita is well known for his charity work. In 2002 he undertook a 24-hour illustrating marathon to raise cancer-treatment funds. In 2011 he contributed to a Guinness World Records comic-illustrating event in London to benefit Yorkhill Children's Foundation. And, in 2012, Romita again did a solo marathon and continuously drew for 48 hours in Las Vegas to support Candlelighters Childhood Cancer Foundation of Nevada.
Romita's art influences in comics include his father, Jack Kirby, and John Buscema. From outside of comics, the Wyeth family and Charles Dana Gibson.
Romita's contributions to current comics culture have been acknowledged in the credits of the feature films Avengers: Endgame, Captain Marvel, Avengers: Infinity War, Black Panther, Thor: Ragnarok, and Iron Man 2, among others.