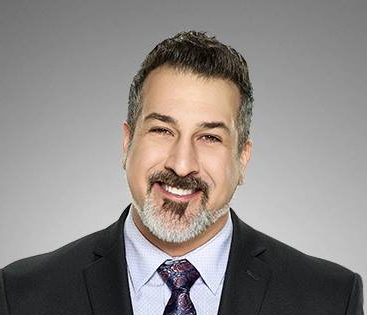 Please Note: Prices Subject to Change
Booth Location - 3615
Autographs - $40
Table Photographs with fan's camera - $40
Combo Autograph/Selfie - $60
Best Known for: *NSYNC, My Big Fat Greek Wedding, Dancing with the Stars
Joey Fatone was born in Brooklyn, New York. At age 13, his family moved to Orlando, Florida. After graduating high school, he started to work at Universal Studios. There, he met a coworker named Chris Kirkpatrick. Joey also became friends with a member of The All New Mickey Mouse Club (1989) named J.C. Chasez. In 1995, he was at a club and ran into Chris, JC and another guy named Justin Timberlake. They started a singing group, but something was missing and so Justin called his vocal coach and got Lance Bass. So, Joey became a member of the boy-band,*NSYNC.
Joey is a singer, dancer, actor and television personality. In 2007, he came in second place on the ABC reality show Dancing with the Stars. He was also the host of the US and Australian versions of The Singing Bee which aired on NBC in the US. He was also the announcer on Family Feud, the host of Food Network's Rewrapped and guest host of The Price Is Right Live! at Bally's Las Vegas. He was the runner up in the first season of Fox's The Masked Singer where he performed as The Rabbit. He is currently hosting Game Show Network's Common Knowledge.
Since his NSYNC days, Joey has branched out into acting roles, co-starring in My Big Fat Greek Wedding(1&2), and has performed on Broadway in Rent, and in other musicals including Rock of Ages and Little Shop of Horrors. He also played Whiskey Joe in the film Dead 7 which starred fellow boy banders Chris Kirkpatrick, AJ McLean, Nick Carter, Howie Dorough and many others.