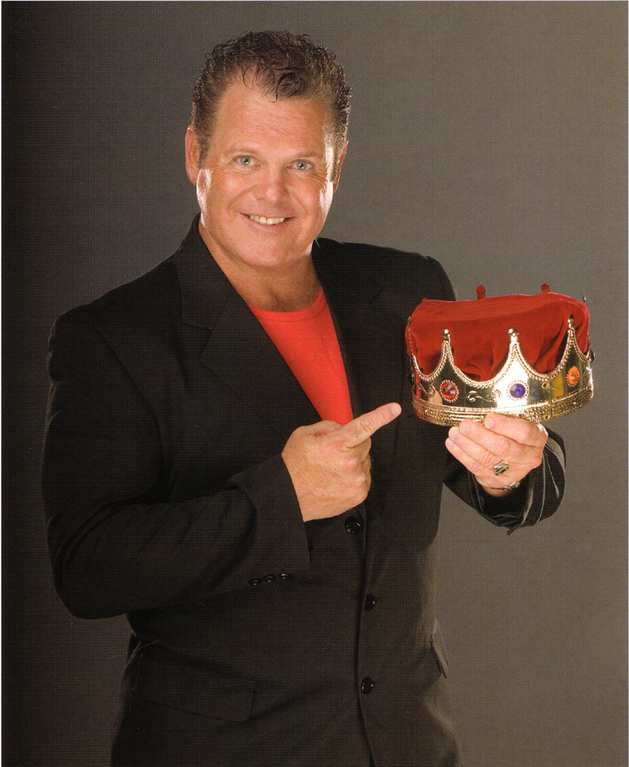 Please Note: Prices Subject to Change
Booth Location - 3609
Autographs - $40
Table Photographs with fan's camera - $40
Combo Autograph/Selfie - $60
Best Known for: WWE Hall of Famer
JERRY "THE KING" LAWLER WWE Hall of Famer, Artist- Headlocked

For over 40 years, WWE Hall of Famer Jerry "The King" Lawler has been
abusing opponents with his fists or with a microphone….sometimes both!
With over 140 championships to his credit, Lawler is no doubt one of the most
accomplished and decorated superstars in wrestling history, earning him a place in the
WWE Hall of Fame in 2007. And while he holds victories over almost every major
wrestler of the last thirty years, he is best known for his feud with comedian Andy
Kaufman including a very memorable confrontation on Late Night with David Letterman
where Lawler slapped Kaufman right out of his chair!

The King still laces up his boots every now and then and he's still a regular on
WWE programming. He's also the proprietor of a popular nightclub on Beale St, and the
owner of the Jerry Lawler Memphis BBQ Company.

Most recently, The King has been making a splash in the comic book world
contributing painted covers for the critically acclaimed wrestling comic book,
Headlocked. In addition, he has produced painted covers for Dynamite's Zorro, Green
Hornet, and for several WWE comics. He's also drawn artwork for hundreds of wrestling
programs, illustrated children's books, and has produced sketch cards for Topps.
LINKS:
www.kinglawler.com
Twitter: @jerrylawler
IG: @realjerrylawler