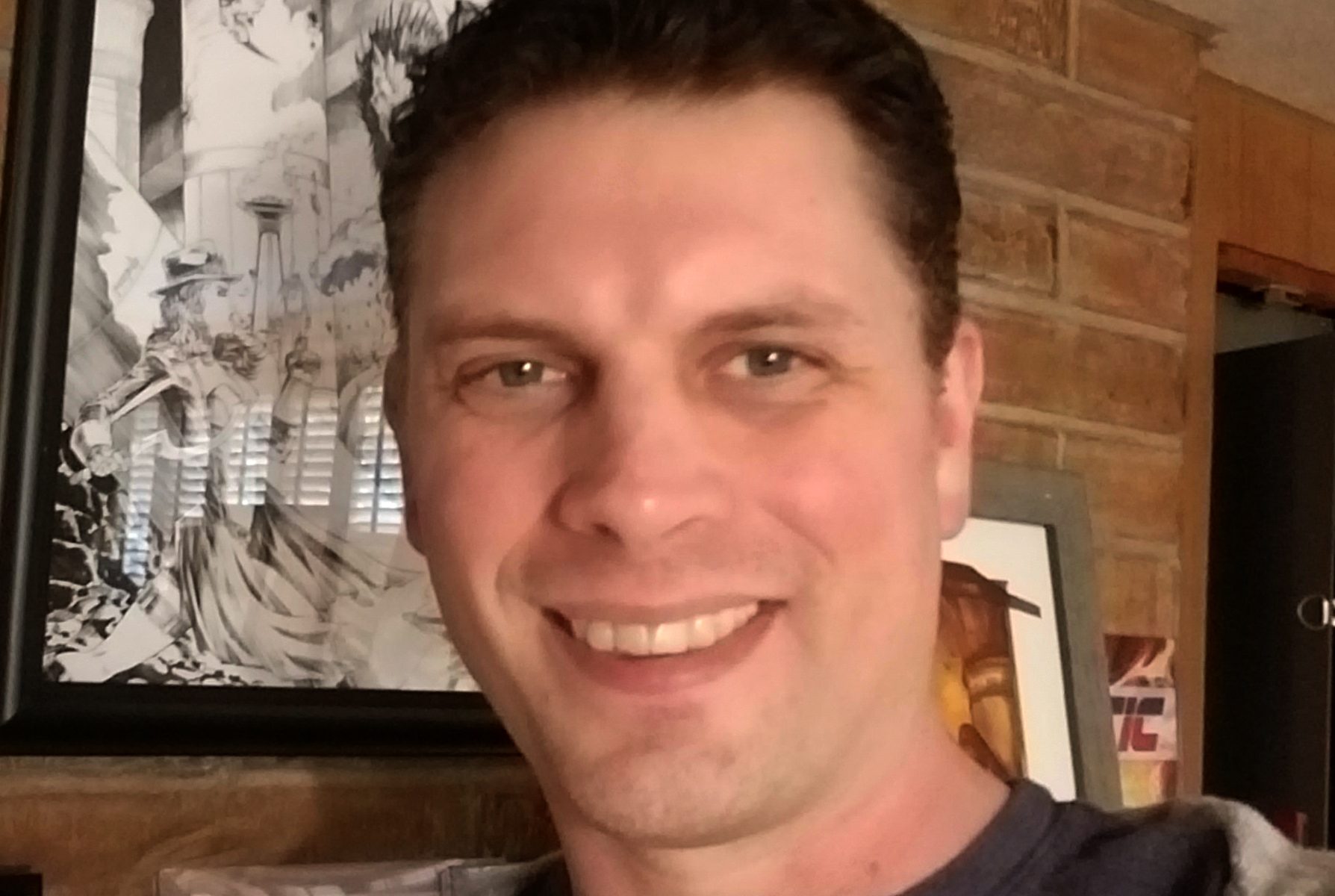 Best Known for: Cover Artist - Batman/Maxx, Valiant, IDW
Jason grew up in the Pacific Northwest, always wanting a career in comics and fantasy art projects, but in his teens and twenties, could not find a way to make that a viable option; So he utilized his degree in Construction Management and became part of several notable construction projects in and around Seattle for over 10 years, all the while honing his illustration skills at night and on weekends. During this time, Jason attended several comic conventions in Seattle, Portland Oregon and Vancouver Canada; toiled through a handful of failed (or postponed) comic project partnerships; briefly worked with Top Cow doing ink assists on the Darkness and Magdelina, bought a house and got married.
It wasn't until 2008, while at his table at Emerald City Comicon, that he was approached to pencil a comic project: Wrath of the Titans, for Bluewater. Knowing it was a totally unpaid assignment, but also knowing that being associated with a Ray Harryhausen project would be a good stepping stone, Jason negotiated a flexible deadline and put his pencil to paper, still maintaining his construction career. That was it, the moment the possibilty of transitioning into a comic art career took hold. Wrath led into another project thanks to collaboration with Space Goat Productions: IDW's Eternal Descent – a gritty, dark yet slick yarn about angels, demons, rock & roll, and a girl caught in their spiral. Jason soon left his construction career behind, with it's spreadsheets, schedules, contracts and blueprints to blaze his own trail in art.
Since his IDW run, Jason has continued to build his resume, with work on HBO's Game of Thrones, the History Channel's Vikings, Stan Lee's POW! Entertainment, several Marvel trading card series, and World of Warcraft card game art.
Jason is a full time cover artist, having worked for DCs Batman Maxx, Valiant's Rai, X-O Manowar and Bloodshot, Absolute Comics White Widow, Zenescope Entertainment, IDW, Action Lab, Coffin Comics, Y Comics' Kinetic, Big Dog Inc, Moonstone, Coalition Comics, Double Take (Take 2 Interactive's comic division) and other Independent Publishers.
In his spare time, Jason is whittling away on a high fantasy comic series of his own. Jason needs more spare time. Please visit: www.jasonmetcalf-art.com for more info.