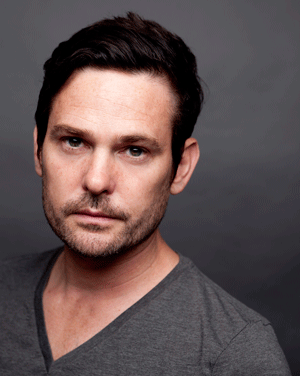 Please Note: Prices Subject to Change
Booth Location - #3431
Autographs - $50
Table Photographs with fan's camera - $50
Combo Autograph/Selfie - $80
Best Known for: E.T. the Extra-Terrestrial, Haunting of Hill House, Stargirl
Henry Jackson Thomas Jr. was born in San Antonio, Texas, on September 9, 1971. After playing the role of lonely 10-year-old Elliott in E.T. the Extra-Terrestrial in 1982, Thomas returned to his hometown of Texas, where he focused on school, and took on film and TV roles sporadically. In the 1980s and '90s, he returned to acting with the role of the iconic "Norman Bates" in PSYCHO 4.
In 1994, Thomas was cast in Legends of the Fall, as Samuel Ludlow, the younger brother of Tristan and Alfred Ludlow, played by Brad Pitt and Aidan Quinn, respectively. The film won critical acclaim, as well as an Academy Award for Best Cinematography.
Thomas went on to act in several notable films in the late 1990s and early 200s, including Suicide Kings in 1997, All the Pretty Horses (2000) and Gangs of New York (2002). Recently, he was cast as leading man Hank Williams in The Last Ride (2011). Outside of acting, Thomas has dabbled in the music industry. In the 1980s and '90s, he sang and performed with The Blue Heelers, based in Texas, and he continues to rock out with the Los Angeles band Farspeaker.
Other credits include Moby Dick, Dead Birds, Masters of Horror, Stephen King's Desperation, and Betrayal. In 2016, Thomas appeared in Ouija: Origin of Evil for director Mike Flannigan. He would also go on to appear in Gerald's Game for Flannigan (2017) and most recently played "Hugh Crain", star of the hit Netflix series The Haunting of Hill House with Flannigan as director again. Thomas is now filming the new DC comics series Stargirl, where he'll be playing "Dr. Mid-Nite/Chales McNider".