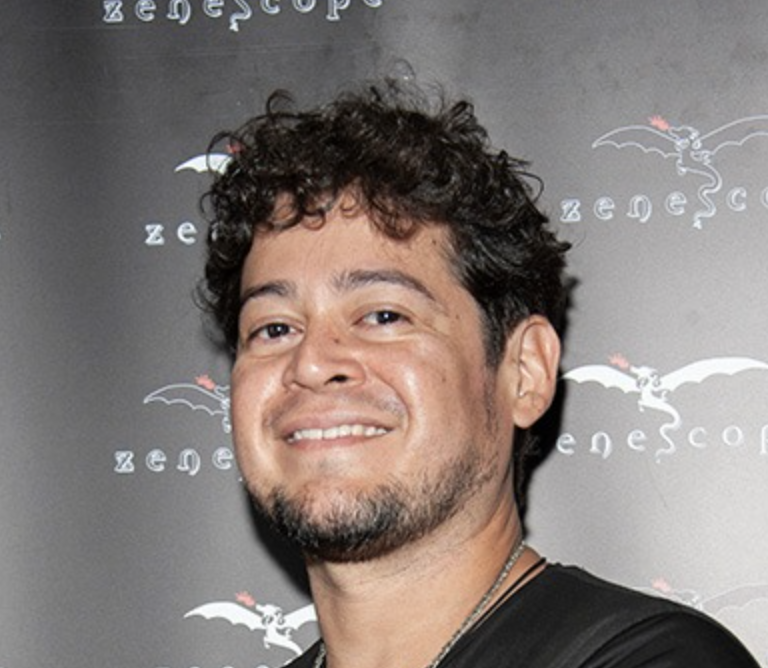 Best Known for: Interior/Cover Artist and Creator of Mojo
Eric "Ebas" Basaldua began working at Top Cow in 2000 under the direct tutelage of Top Cow founder Marc Silvestri. He has since become one of the Top Guns at Top Cow and most recently drew the Issue #1 Exclusives for DC's Re-Birth for JLA, Harley Quinn and Suicide Squad.
A self-professed thong lover, Eric is known for his depictions of beautiful women and sexy artwork. He has worked on many fan favorite comic series, including Hunter-Killer, Witchblade, Tomb Raider, Freshman, The Magdalena, Blood Legacy: The Young Ones, The Darkness, Battle of the Planets, the Darkness/Vampirella crossover, and the Witchblade/Wolverine crossover.
In 2006, Top Cow published a sketchbook of Eric's fabulous artwork. In 2008, Eric did the artwork for the first ever Virgin Comics/Top Cow crossover, Devi/Witchblade #1.
Over the last few years, he has been featured on the covers of JP Roth's Rothic Novels, and has produced some of the most talked about and anticipated covers for her various series: Ancient Dreams, Southern Nightgown, Theory of Magic and REM 8.
In 2014, he combined forces with JP Roth and published his own comic series titled – Mojo.
More on Eric Basaldua