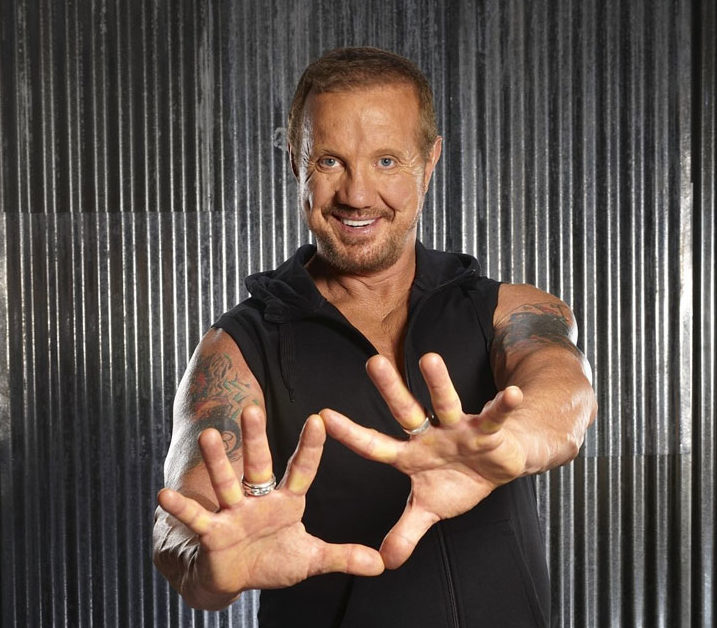 Best Known for: WWE Hall of Famer
Dallas Page, better known by his ring name Diamond Dallas Page (DDP), is an American retired professional wrestler, fitness instructor, motivational speaker and actor. In the course of his wrestling career, which spanned two decades, DDP has wrestled for mainstream wrestling promotions World Championship Wrestling (WCW), the World Wrestling Federation (WWF, now WWE), and Total Nonstop Action Wrestling (TNA).
Page first broke into the wrestling business in 1988, as a manager in the American Wrestling Association, where he worked for nine months before signing with WCW in 1991. There, he continued as a manager until late 1991, when he became a wrestler. Over a decade in WCW, DDP became a three-time WCW World Heavyweight Champion, two-time WCW United States Heavyweight Champion, four-time WCW World Tag Team Champion and one-time WCW World Television Champion. He is the fourth WCW Triple Crown Champion, and the only United States Heavyweight Champion to defend the title in a pay-per-view main event, defeating Bret Hart at the 1998 World War 3.
After WCW was sold in 2001, DDP signed with the WWF where he made his pay-per-view debut in the main event of July's Invasion show, and went on to become a one-time WWF European Champion and one-time WWF World Tag Team Champion. Due to a series of injuries, he allowed his contract with the company to expire in 2002. He worked for TNA from 2004 to 2005, challenging for the NWA World Heavyweight Championship in the main event of Destination X 2005.
On February 20, 2017, WWE announced that Page would be inducted into the WWE Hall of Fame as part of the class of 2017, and on March 31, 2017, he was officially inducted into the WWE Hall of Fame by Eric Bischoff.