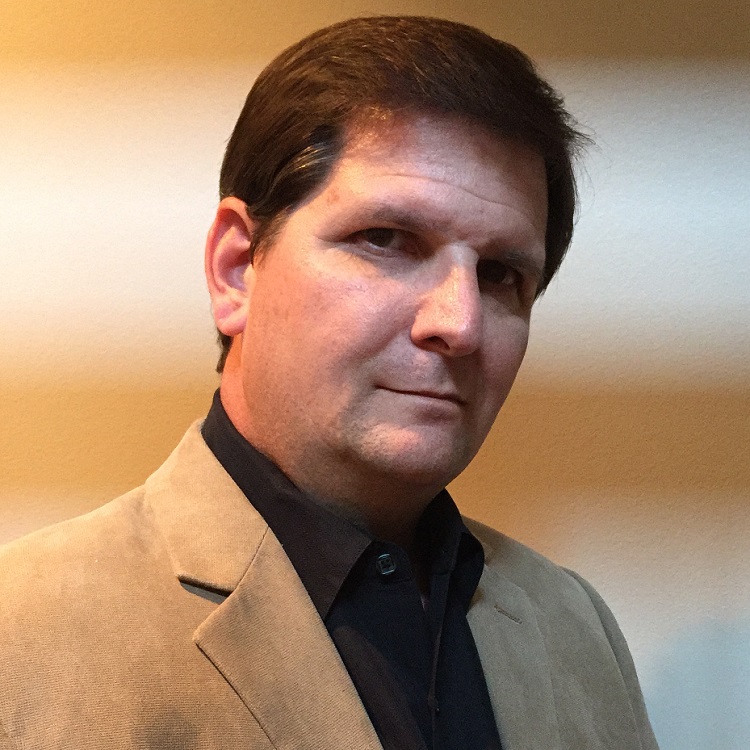 Best Known for: Kirk Fu: A Guide to the Final Frontier's Most Feared Martial Art
Dayton Ward is a New York Times bestselling author or co-author of nearly forty novels and novellas, often working with his best friend, Kevin Dilmore. With Kevin and fellow author David Mack, he helped develop Star Trek: Seekers, the "literary spin-off" to the critically acclaimed Star Trek Vanguard novel series.
His short fiction has appeared in more than twenty anthologies, and he's written for publications such as NCO Journal, Kansas City Voices, Famous Monsters of Filmland, Star Trek and Star Trek Communicator as well as the websites Tor.com, StarTrek.com, and Syfy.com.
Dayton's newest works for 2020 include the Star Trek humor book Kirk Fu: A Guide to the Final Frontier's Most Feared Martial Art, short stories co-written in Kevin and which will be included in the anthologies It Came from the Multiplex and Pangaea III, and the upcoming Star Trek novel Agents of Influence.
Before making the jump to full-time writing, Dayton was a software developer, having discovered the private sector after serving for eleven years in the U.S. Marine Corps. Though he currently lives in Kansas City with his wife and two daughters, Dayton is a Florida native and still maintains a torrid long-distance romance with his beloved Tampa Bay Buccaneers. Visit him on the web at http://www.daytonward.com.