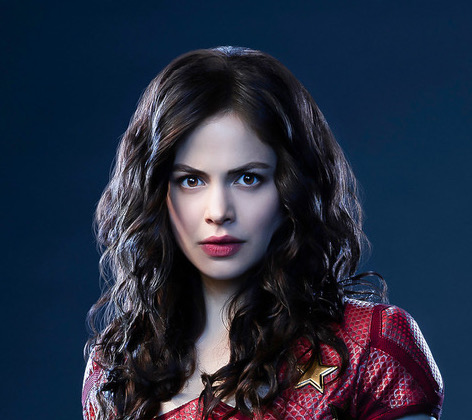 Please Note: Prices Subject to Change
Booth Location - #3631
Autographs - $55
Table Photographs with fan's camera - $55
Combo Autograph/Selfie - $100
Best Known for: Titans, The Man in the High Castle
American actress Conor Leslie began her career at age 15, acting in commercials and the unaired pilot for Spike Lee's M.O.N.Y. (2007). After graduating from Millburn High School as a junior, she landed her first television role in The Unusuals (2009) as a hallucination of a police detective's former girlfriend. She has since portrayed a wide variety of characters, including a flirtatious student on 90210 (2008), a supportive new friend on No Ordinary Family (2010), a manipulative sociopath on Hawaii Five-0 (2010), and a traumatized rape victim on Gone (2017).
Leslie has primarily concentrated her talents on the small screen in both guest spots and as a series regular. Her most prominent roles have been as young courtesan Sabine in Klondike (2014), chipper computer Natasha in Other Space (2015), and gubernatorial aide Sarah Ellis in Shots Fired (2017). She also appeared in the first three seasons of The Man in the High Castle (2015) as Trudy Walker, Juliana Crain's half-sister.
Outside of television, Leslie's film roles include Beware the Gonzo (2010) as a popular high school student, Chained (2012) as a potential victim of a serial killer, and Parts Per Billion (2014) as an engaged man's ex. Leslie played the lead in Zelda Williams's short film Shrimp (2018) about dominatrixes at a BDSM den, which is being pursued as a possible series.
She currently appears as Donna Troy / Wonder Girl on Titans (2018)