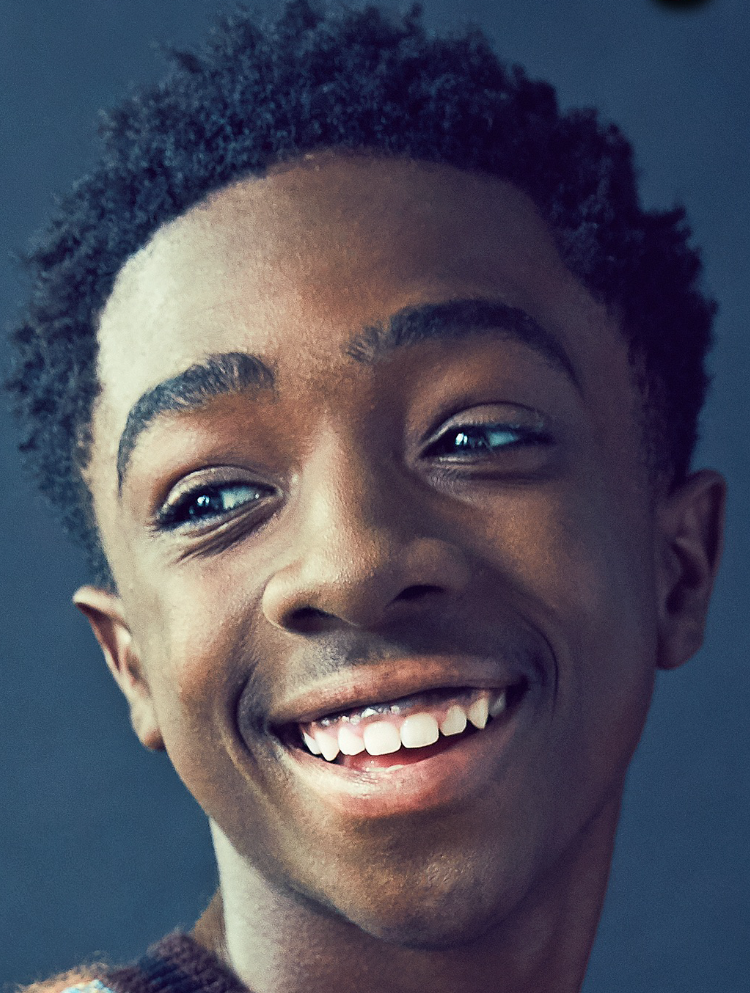 Not Appearing
Not Appearing at Planet Comicon Kansas City in 2021
Best Known for: Stranger Things
Caleb McLaughlin is a multi-talented, actor, singer and dancer- trained in ballet, tap and jazz.
Caleb made his Broadway debut as Young Simba in the Lion King on Broadway, 2012-2014. Caleb performed in the Off-Broadway show, Painted Rocks at Revolver Creek, written and Directed by Athol Fugard, where he received incredible reviews and praise for his role as Bokkie. Spring of 2016 Caleb performed as Alex in the Kurt Weil Opera, Lost in the Stars with the Washington National Opera at Kennedy Center, Washington, DC.
Caleb starred in the musical production Jazzland at Lincoln Center with the Wynton Marsalis orchestra. Performed with Broadway's Next Generation at 54 Below and recorded an album entitled, Broadway's Next Generation (can be found on iTunes). Caleb has worked on several voice overs and commercials. Television shows include: ABC Forever, CBS Unforgettable, NBC Law & Order SVU, HBO Miniseries Show Me a Hero, ABC 20/20 What Would You Do? HBO's Last Week Tonight with John Oliver and CBS Blue Bloods starring Tom Selleck.
Caleb is currently starring as Lucas Sinclair on the Netflix Original Series, Stranger Things. Caleb has been seen as Jay-Jay on NBC's Shades of Blue starring Jennifer Lopez. Caleb starred as Young Ricky Bell in the BET biopic mini-series on the musical group New Edition.
Caleb is also a brand ambassador with his Embrace Your Face/ Be Your Biggest face campaign, as well as being a big part of the Junior NBA All Star Team and many of projects.
Caleb is a well- balanced kid and a true humanitarian. He loves God, his family and appreciates all those who support him on this journey.