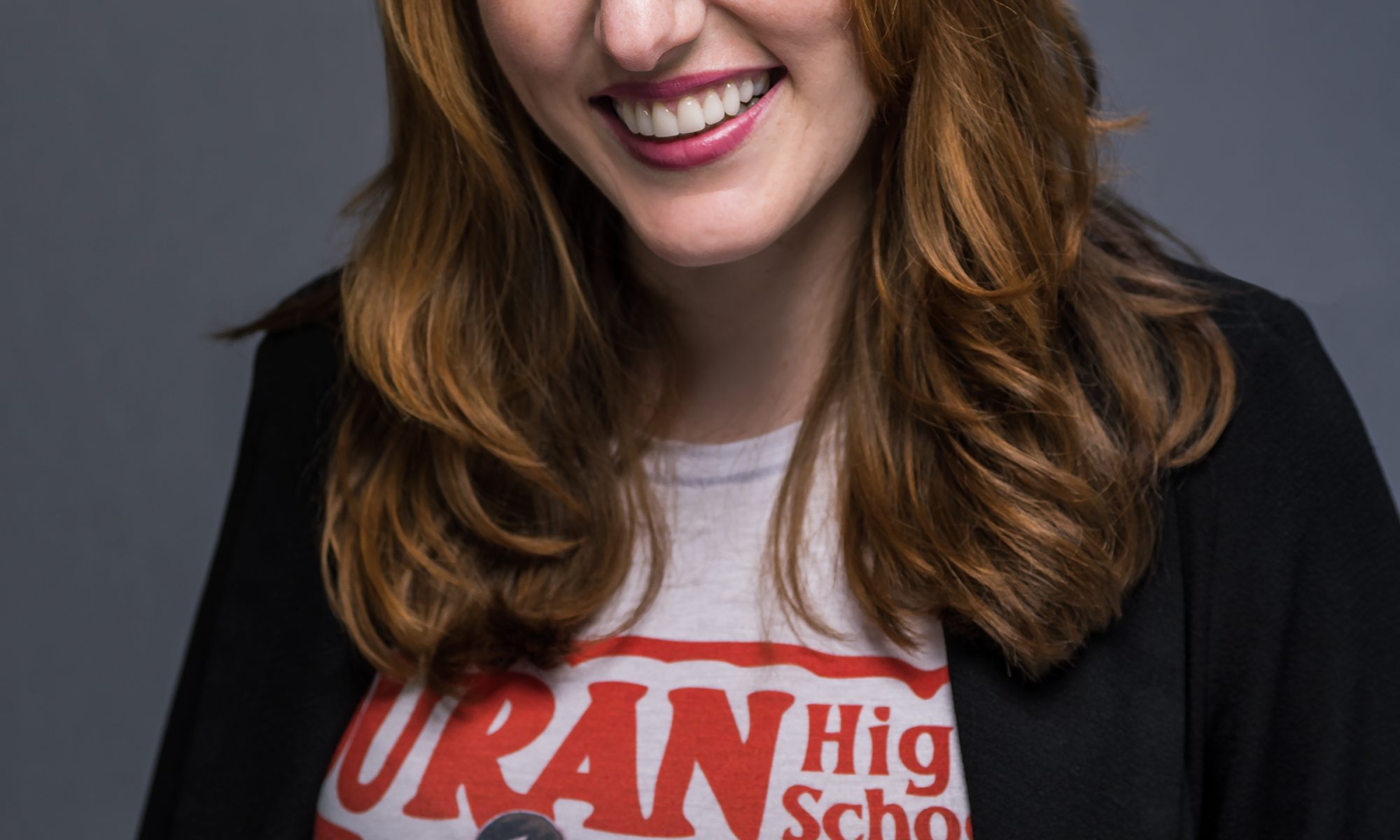 Please Note: Prices Subject to Change
Best Known for: My Hero Academia​, RWBY​, Fruits Basket
A voice actress and ADR director, best known for the role of ​Winry Rockbell in the ​Fullmetal Alchemist ​franchise,​ Caitlin has been working in the anime industry since 2004. Caitlin was the ADR director for the English dub of the fan-favorite, ​Ouran High School Host Club​, as well as the voice of ​Haruhi Fujioka. ​In video games, Caitlin also lends her voice to ​Ember in ​Borderlands 3,​ Mathilda in ​Fire Emblem Echoes​, Rose in ​Tales of Zestiria​, Elma in Xenoblade Chronicles X​, Thorn in ​Battleborn​, and, most notably, ​Cammy White &​ Decapre ​in ​Street Fighter IV & V​.
Other well-known anime roles include​ Vados in Dragon Ball Super, Mina Ashido in ​My Hero Academia​, Vivi in ​One Piece,​ Evergreen in ​Fairy Tail, Petra in ​Attack on Titan​, Diancie in ​Pokémon, ​Kirigiri in ​Danganronpa: The Animation​, ​Maki in ​Love Live! School Idol Project,​ Lilia in ​Yuri!!! on Ice, Hannah in ​Black Butler II​, Miria in B​ accano​, Kimi in ​Tokyo Ghoul, ​Satellizer in ​Freezing​, Miho Amakata in ​Free!​, ​Kim in ​Soul Eater, ​Kyoko in​ Skip Beat!, Hitomi in​ Escaflowne (2017) ​and Mélie in​ Radiant.
In recent years Caitlin has added roles in ​Absolute Duo, Alderamin on the Sky, Assassination Classroom, Black Clover, Cardcaptor Sakura Clear Card, Fuuka, Gangsta, Hundred, Hyouka, Juni Taisen, Lord Marksman and Vanadis, Masamune's Revenge, New Game, Noragami Aragoto, Orange, ReLIFE, Show By Rock, Space Dandy, Strike Witches, Tokyo Ravens, Yurikuma Arashi, ZOMBIELAND SAGA,​ and more to her already prolific list of anime voices.
In 2020 you can catch Caitlin as ​Willow Schnee in RWBY​, ​Machi in ​Fruits Basket,​ ​Haumea in ​Fire Force​, Nana in ​Plunderer, and Irene Adler in Case File 221 Kabukicho.
Caitlin is currently directing the new ​Fruits Basket​ dub​, and other directing credits include​, R​ adiant​, ​Cardcaptor Sakura Clear Card,​ ​Love Live! Sunshine!!, Free!! (​ season three and all movies), ​Suzuka​, ​Fuuka​, ​Island, Sakura Quest, Fairy gone, Riddle Story of Devil, Show by Rock​, N​ oragami Aragoto,​ the animated ​Garo s​ eries, ​Prince of Stride: Alternative​, ​Shonen Maid, Lord Marksman and Vanadis​, ​One Piece,​ and ​Fullmetal​ ​Alchemist Brotherhood,​ all as an ADR Director for Funimation Entertainment. She has also lent her adaptive writing skills to Bang Zoom! Entertainment for such titles as Love Live! School Idol Project,​ D​ urarara x2, Yuki Yuna is a Hero,​ ​A Lull in the Sea a​ nd ​The Asterisk War.
For a complete list of her work, check out ​www.animenewsnetwork.com
You can follow Caitlin on Twitter, Facebook, Instagram, and YouTube:
@caitlinsvoice.