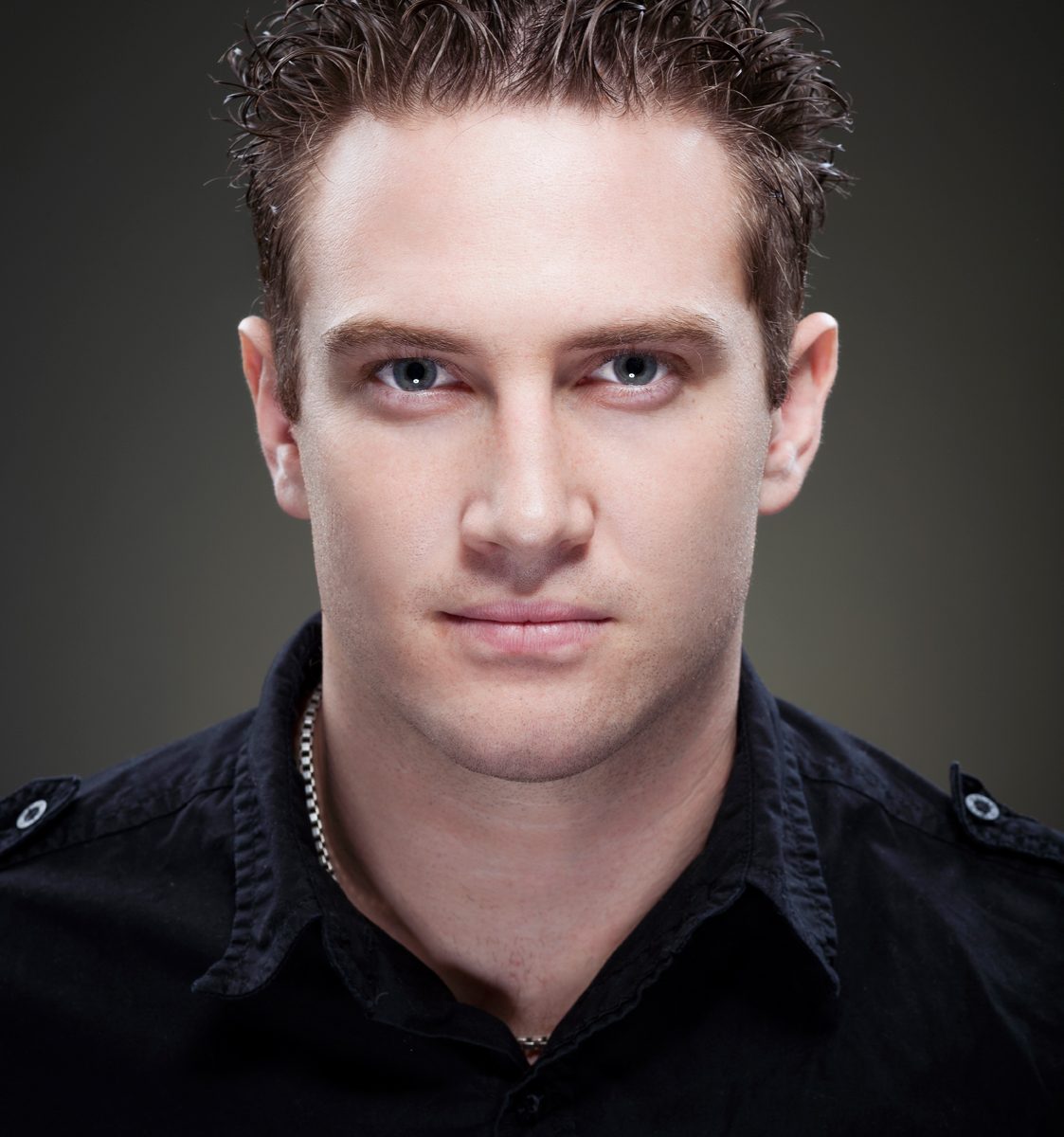 Please Note: Prices Subject to Change
Best Known for: Demon Slayer, Attack on Titan and Miraculous: Tales of Ladybug and Cat Noir
Bryce Papenbrook has been a professional voice over artist since the age of eight. He was introduced to the voice acting scene by his father, Bob Papenbrook, and has continued the trade in his footsteps.
Bryce has performed in numerous video games, cartoons, and television shows. Some notable roles include Eren in Attack on Titan & Attack on Titan Jr High, Kirito in Sword Art Online, Inosuke Hashibira in Demon Slayer: Kimetsu no Yaiba, Fujita in Dorohedoro, Rin Okumura in Blue Exorcist, Shirou Emiya in Fate/Stay Night: Unlimited Blade Works, Rokuro Enmado in Twin Star Exorcists, Adrien aka Cat Noir & Felix in Miraculous Ladybug, Mont Leonis in War of the Visions Final Fantasy Brave Exvius, Wol in Mobius Final Fantasy, Meliodas, Zeldris & Love Helm in The Seven Deadly Sins, Alan Stuart in My Next Life as a Villainess, Daisuke Dojima in Revisions, Silver in Team Sonic Racing, Tao, Kibi & Lycaon in Beastars, Akechi Touma in The Disastrous Life of Saiki K: Reawakened, Kimura in Teasing Master Takagi-san, Dennis in Dennis & Gnasher Unleashed, Chooki & Lydendor in Tenkai Knights, Red in Pokémon Origins, Yo Shindo in My Hero Academia, Basile Hardy and Jude Sharp in Inazuma Eleven: Ares, Takashi in Dino Girl Gauko, Kagura Karachi in Boruto, Lemmee in YooHoo to the Rescue, Frankie from the Jumpstart Learning App, Machina Kunagiri in Final Fantasy Type-0, Caesar Zeppeli in Jojo's Bizarre Adventure, Masaomi Kida & Turquoise Biker in Durarara!! & Durarara!! X2, Theodore in Persona Q & Persona 3: Dancing in the Moonlight, Makoto Naegi & Nagito Komaeda in Danganronpa: Trigger Happy Havoc, Danganronpa: The Animation, Super Danganronpa 2 & Danganronpa 3, Kennosuke Tokisada Ouma in Kuromukuro, Cheshire in Saint Seiya: The Lost Canvas, Kaito in Ajin: Demi-Human, Staz Charlie Blood in Blood Lad, Eugene Sevenstark in Mobile Suit Gundam Iron-Blooded Orphans, Clay Sizemore in Soul Eater Not!, Calm Craftman in Aldnoah.Zero, Kanata Kujo in Exist Archive: The Other Side of the Sky, Wataru Asahina in Brothers Conflict, Kaname Isaki in A Lull in the Sea, Suoh in Children of the Whales, Numerous roles in Call of Duty : Ghosts, Tiz Arrior in Bravely Default, Adol Christin in Ys VIII: Lacrimosa of Dana, Bast in Horizon Zero Dawn, Player (Male) in God Eater 3, Inky in Pac-Man and the Ghostly Adventures Game, Black Ranger in the Power Rangers Megaforce Game, Sultan in Disney Princess Palace Pets, Lest in Rune Factory 4, Henry, Raven, Karel & Oscar in Fire Emblem Heroes, Kamui in Fire Emblem Echoes: Shadows of Valentia, Issachar in Shin Megami Tensei IV, Asbel Lhant in Tales of Graces F, Zidane Tribal in Final Fantasy Dissidia NT, and Guan Ping in Dynasty Warriors. Past leading roles include Shugo in .hack//Sign Legend of the Twilight, Jack in MAR, Jack Russell in Radiata Stories, Hanabusa Aido in Vampire Knight, and Isami Fujiwara in Noein.
For appearance updates, new roles and more, follow Bryce at @BrycePapenbrook on Twitter and at @BrycePapenbrook on Instagram!