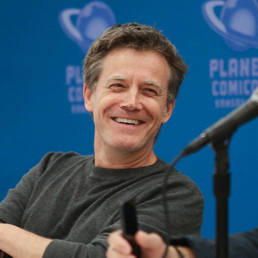 Best Known for: Foxtrot
Welcome Bill Amend to the guest list of Planet Comicon Kansas City 2020. Mr. Amend will appear in Planet Comicon Kansas City's Artists Alley all weekend!!
Bill Amend is the creator of the FoxTrot comic strip, syndicated since 1988 by Andrews McMeel Universal. FoxTrot's numerous book collections have combined sales of more than 3.5 million copies and in 2007 Amend received the Reuben Award for Cartoonist of the Year from the National Cartoonists Society. He has a BA in physics from Amherst College and currently lives in the Midwest.