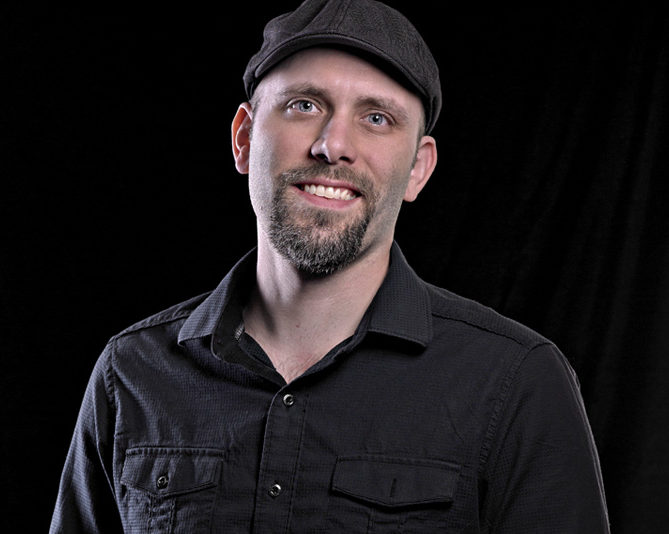 Best Known for: Cover Artist, Predator, Star Wars
Andy is an artist best known for his character driven, creature and cover illustrations, created in his intense and unique line art style.
Traditional pencil and ink, remain his drawing weapons of choice. Soaked in dark, moody atmospheric shadows, many of his works blur the genre lines, containing elements of fantasy, horror, sci-fi and superheroes.
In comics, Andy has drawn covers for titles including Predator, Punisher, Doctor Strange, Black Panther, Hulk, Daredevil, Spider-Man (What If), Swamp Thing, Dark Sun (D&D), Robert E. Howard's Kull, Deathstroke/Titans, Bloodshot, GI Joe, The Darkness, and many more.
His art was licensed by Lucasfilm for an official Star Wars limited edition Print released by Bottleneck Gallery and Acme Archives.
Upcoming art in 2019 includes cover work for Predator published by Dark Horse comics and licensed by 20th Century Fox.
Andy has done book cover art for George R.R. Martin and Neil Gaiman stories, including Ice Dragon, The Skin Trade, Songs of the Dying Earth and more (several to be reissued in 2019)
He has drawn official illustrations for popular games including Assassin's Creed (Ubisoft) and Dragon Age (Bioware).
In addition to his contracted art, he continues to work on private commissions for collectors, and personal art focused on original creatures, characters and worlds.
The Universal Pictures thriller "Stephanie" has licensed some of Andy's personal art to appear in the film.
His illustrations have also appeared in other areas including RPG art, album art, toy and concept design, T-shirt design, and card art.
Andy's work has been featured many times in the annual artbook Spectrum, and in the Spectrum Exhibition at the Museum of American Illustration in New York City. He received a Spectrum award nomination for his "Dark Sun #1" cover published by IDW. His art will be in the new Spectrum 26 book to be released in Fall 2019.
Art link:
www.instagram.com/andybrase_art