Esports at Planet!

Cataclysm 2.0 – Planet Under Siege!
We are proud to announce the return of Esports at Planet Comicon!  Come watch College, high school and open bracket individuals and teams  compete for awards and/or a share of $10,000 in prize money.  Our partner Midwest Esports along with KC GameOn will host Open Tournaments for League of Legends, Overwatch, Counter-Strike Global Offensive, Fortnite and more. To play in tournaments you must have a valid admission credential. In addition there may be tournament fees. Sign up for tournaments via Midwest Esports. Sign up here!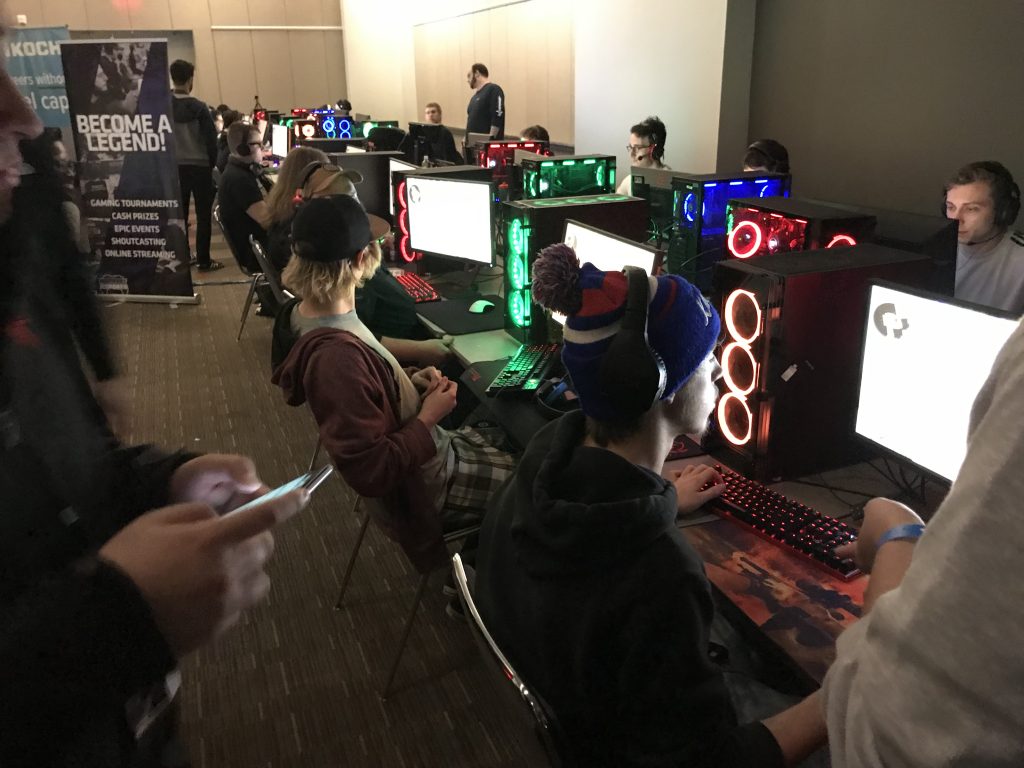 This year's Feature Event will be the Midwest Esports League Championship Tournament! The final 4 of the MWEL will be competing for the League of Legends championship and a cash prize! Come see some of the best esports athletes in the nation compete for their schools and their teammates only at Planet Comicon Kansas City. Here are the member institutions of the Midwest Esports League: Robert Morris University, University of Missouri, Wichita State University, Drury University, Illinois College, Saint Ambrose University, Midland University and Grand View University.
Console tournaments will be running all weekend as well with your favorite fighting and sports titles. We expect to run tournaments for FIFA 20, Madden 20, NBA 2K20, MLB The Show 19, Mario Kart 8, Smash Ultimate, Street Fighter V, Mortal Kombat 11, Tekken 7, Dragon Ball FighterZ, Samurai Showdown, Soul Calibur VI.
We also will have a PC and console freeplay zone for your enjoyment! Come check out your favorite game or try something new! We should have the following titles ready for you: Spiderman, God of War, Crash Bandicoot N Sane Trilogy, Ratchet & Clank, Super Mario Party, Minecraft, Gang Beasts, Borderlands 2 and/or 3, LEGO: Star Wars, LEGO: Harry Potter and Assassin's Creed Odyssey.
You can sign up and join a tournament,  or just try the free play PCs and consoles.  To learn about the available tournaments and to sign up go here.