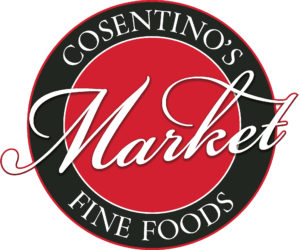 Once again the PEZ stage will be alive with demonstrations and performances throughout the convention weekend.  The PEZ Stage is located in the Planet Entertainment Zone in hall A.  It is identified on the map as booth P1.  Look for demonstrations by master cosplay crafters, a SFX Makeup artist, a master Lego builder, Science City,  and performances by, a pirate comedy troupe, magicians, a nerd band, a Sketch artist, comedians and more entertaining features scheduled for Friday, Saturday and Sunday. 
Cosentino's Downtown Market
is this year's Sponsor of the PEZ Stage! Conveniently located at 10 E. 13
th
street, the
 Downtown Market
is a smart choice for your next convention meal!
PEZ STAGE EMCEES
This year we are fortunate to have three talented emcees on stage in the PEZ all weekend long!  They are clever, they are fun and they work for ice cream and cake!
Nikki Blackburn -  "Nikki at Night"
Nikki is the host of the Night Show weeknights on V100 (KDVV FM, 100.3) in Topeka, Kansas. A lifetime consumer of all things nerdy she has a nightly segment called the Nerdy News at Night where she discusses pop culture subjects like comics, gaming, and collecting. In her spare time she also finds time to cosplay and help organize the Topeka Cosplay Society. As a long-time attendee and patron of Planet Comic Con she is looking forward to introducing everyone to all of the exciting activities on offer on the PEZ Stage.
Mark Arganbright - "Gel E. Bean"
Mark is the creator of Topeka Haunted Woods and Camp Cosplay, Wizard in Training, Steampunk, Cyborg, Girl Scout Leader and pretty alright guy. Bean is enjoying 4 years of MC work at Planet Comicon, getting to work with a number of great talents on the PEZ Stage and in Panel rooms.
Peter Nyblom - "Sloan"
Bitten by a radioactive headless bat during an Ozzy Osbourne concert in 1986, Sloan gained the ability to maintain a 19 year old brain in a 50 year old's body. He has worked as a DJ at pirate radio stations in both the Pacific and Atlantic, owned an arctic underground comic book and gaming shop in what might-as-well-be Canada, and currently hosts Team Trivia Challenges in a Norsemen longhouse in Topeka.
Friday
| | |
| --- | --- |
| 1:30-2:15pm | Colleen May Guerilla FX Watch a pro create and apply temporary tattoos with an airbrush! |
| 2:30-3:15pm | Radio Free Puppets! Radio Free Puppets is a radio variety hour performed with puppets. Whether it's stories of romance, time travel, or space adventures, there's something for everyone in Radio Free Puppets. Performed every other month at The Buffalo Room in Westport. Radio Free Puppets is radio as you've never seen it before! |
| 3:30-4:15pm | BeeJay Hawn Fastest Sketch Artist in the Midwest! Watch BeeJay give a crash course on capturing a caricature likeness! |
| 4:30-5:15pm | Tom Burgoon, Magician Tom has branded his unparalleled one of-a-kind-show across the country and has become one of the most in demand performers today. A regular performer at the world famous Magic Castle in Hollywood, a featured performer on numerous episodes of the award winning Masters of Illusion Television series and selected by Magic Magazine in 2008 as one of the top 35 comic magicians in the world. |
| 5:30-6:15pm | CRAFTING ON A LARGE SCALE! Master crafter Jon Robinson, the creator of the Dragon you see in the Cosplay Showcase, will talk about the challenges of larger than life projects and provide a demonstration of large scale sculpting! |
| 6:30-715pm | Foamcrafting - Red Pill Props Alex will demonstrate the technique of undercutting foam in order to get angles and shapes for chest and abdominal armor pieces. |
Saturday
| | |
| --- | --- |
| 11am-11:45am | Sci Fi Science by Science City From lasers to fire, let's explore the science behind science fiction. We'll teach you the science facts that inspired your favorite comic book characters. |
| noon-12:45pm | Clay and Kyri Hielscher Foamcrafting 101 A foamsmith team for 5 plus years, Clay and his daughter Kyri will show the tools, materials and simple techniques to help any beginning cosplayer or prop makers in their future attempts to build fun costumes! |
| 1pm-1:45pm | Scallywags Pirate Comedy Show The Scallywags Pirate Comedy Show has been entertaining audiences for the past two decades at Ren fairs and conventions across the country. Join them in an audience Interactive show where you can hear true pirate stories from subjects ranging from Peter Pan to Star Wars or even a Dating Game. |
| 2:00pm-2:45pm | Walkin' & Rollin' Costumes Reveal Walkin' & Rollin' is a non-profit organization dedicated to building costumes for kids in walkers and wheelchairs, free of charge to the families. Come help celebrate the reveal of a brand new wheel chair cosplay that will be awarded to a deserving youngster! |
| 3:00pm-3:45pm | The Great Professor Steiner Steve Steiner's boyhood interest in magic was revived after being elected as the mayor of Blue Springs in 2004. Since that time he has become actively involved with the Heart of America International Brotherhood of Magicians, serving as its president four years and has won the award of Kansas City's Stage Magician of the Year four times. He currently performs a variety of children and adult magic and illusion shows in the Kansas City area. |
| 4:00PM-4:45PM | Mikey Mason, Comedian Mikey Mason spent more than a decade as a full-time standup comedian. In 2011, he released a song expressing his geekier side (She Don't Like Firefly) that went viral on YouTube and got him featured on Nerdist.com, SyFy, MTV Geek News, The Funny Music Project, DrDemento.com, and even Time magazine. He is here today to entertain you! |
| 5:00PM-5:45PM | Joe Nunnink Master Lego Builder Join Joe Nunnink, LEGO Master Modelbuilder from LEGOLAND Discovery Center Kansas City for a live building demo and Q&A session! Joe will be joined by his assistant, Marcel Karczewski, as they showcase topics ranging from building tips to combining LEGO bricks and robotics. LEGO builders of all ages are invited to check out this panel - questions welcome! |
| 6:00PM-6:45PM | This Nerd Band is Clearly Guilty Clearly Guilty is Libby Green, Lora Williams and Jeremy Groom! We write original nerd music and comedy, and perform it all around the Midwest. We embrace nerdism in all its amazing diversity, and celebrate a common love of the weird, wild, and wonderful in laughter and song. |
Sunday
| | |
| --- | --- |
| 11AM-11:45AM | HOW TO USE FOAM CLAY Internationally acclaimed Cosplayer Steven K Smith of SKS Props will provide a demonstration using a relatively new product called "Foam Clay". If you are a cosplay crafter you will be using this material very soon! |
| noon-12:45PM | Walkin' & Rollin' Costumes Reveal Walkin' & Rollin' is a non-profit organization dedicated to building costumes for kids in walkers and wheelchairs, free of charge to the families. Come help celebrate the reveal of a brand new wheel chair cosplay that will be awarded to a deserving youngster! |
| 1:00PM-1:45PM | Young Fans Cosplay Showcase One of the most entertaining events of the convention is The Young Fans Cosplay Showcase! This is a cosplay exhibition for Planet Comicon fans from 3-14 years of age. It's a showcase for our youngest attendees that wish to show their costumes and walk the stage! |
| 2:00PM-2:45PM | Pete Walterscheid, Magician He is a long time member of the International Brotherhood of Magicians, the Society of American Magicians, and the prestigious Academy of Magical Arts. His comedic talents with magic has awarded him 1st place in regional stage competitions as well as being voted "Best Close-Up Magician" of the Kansas City area in 2014 and in 2018. |
| 3:00PM-3:45PM | Colleen May Guerrilla FX Toilet paper FX This is a demo on how to create effects with toilet paper. We will demonstrate a zombie, cuts, contusions and other quick and easy effects you can create easily with ordinary tissue, latex, and a little color. |