Appearing all 3 days!
Booth 1232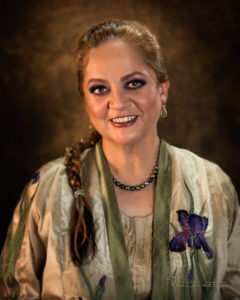 Patricia is the #1 New York Times best selling author of the Mercy Thompson series and has written twenty six novels to date; she is currently working on number twenty seven. She has short stories in several anthologies, as well as a series of comic books and graphic novels based on her Mercy Thompson and Alpha and Omega series. Patty began her career writing traditional high fantasy novels in 1993, and shifted gears in 2006 to write urban fantasy. Moon Called was the first of her signature series about Mercy; the non-stop adventure left readers wanting more, and word of this exciting new urban fantasy series about a shape-shifting mechanic spread quickly. The series has continued to grow in popularity with the release of each book. Patty also writes the Alpha and Omega series, which are set in the same world as the Mercy Thompson novels; what began as a novella expanded into a full new series, all of which debuted on the NY Times bestsellers list as well.

Patty was born in Butte, Montana, back in 1965. If you're good at math, you'll have deduced that she's currently twenty-nine. In fact, she's been twenty-nine for a while and has no intention of getting any older. Fiction authors don't obey the laws of space and time, they invent them.

Patty is a prevarication professional. She lies for a living, telling whoppers and fibs so outrageous that people pay her to fib some more. Her only concession to honesty is that she tells people she's lying to them, which is what separates a fiction author from a politician. She loves to play with her imaginary friends, and meeting with readers who know her imaginary friends is a treat. Her biggest complaint with writing is that she has far more ideas for stories than time to write them.

Patty resides in Eastern Washington near Tri-Cities, home of Mercy Thompson; yes, it's a real place! When not working on the next book, she can be found playing truant out in her horse pastures, playing with the newest babies.