Appearing all 3 days!
Booth 924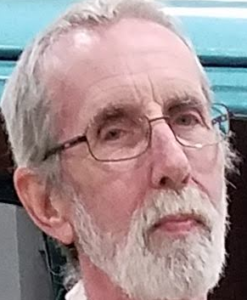 Keith Giffen is best known for his work for DC Comics on their Legion of Super-Heroes and Justice League titles as well as for being the co-creator of Lobo. Giffen also Co- created Rocket Raccoon in Marvel Preview #7 (Summer 1976 ) as well as the irreverent "want-to-be" hero Ambush Bugto name just a few of his creations. He is best known for his long run writing The Justice League in various incarnationswith J. M. DeMatteis
He has worked on titles owned by several different companies including Woodgod, All Star Comics, Drax the Destroyer,Heckler, Nick Fury's Howling Commandos, Reign of the Zodiac, Suicide Squad, Trencher, T.H.U.N.D.E.R. Agents, andVext. He was responsible for the English adaptation of the Battle Royale and Ikki Tousen manga, as well as creating "I Luv Halloween" for Tokyopop. He worked for Dark Horse from 1994 to 1995 on their Comics Greatest World/Dark Horse Heroes line, as the writer of two short lived series, Division 13 and co-author, with Lovern Kindzierski, of Agents of Law. For Valiant Comics, Giffen wrote X-O Manowar, Magnus, Robot Fighter, Punx and the final issue of Solar, Man of the Atom.
He took a break from the comic industry for several years, working on storyboards for television and film, including shows such as The Real Ghostbusters and Ed, Edd 'n' Eddy.
Giffen and his Justice League colleagues, J.M. DeMatteis and Kevin Maguire, have applied their humorous brand of storytelling to a title that he had drawn in the 1970s, Marvel Comics' The Defenders. The Giffen/DeMatteis/Maguire trio also produced the Metal Men backup feature that appeared in Doom Patrol.
Giffen was the breakdown artist on the DC Comics title 52, a weekly series following in the wake of the Infinite Crisis crossover. He continued in that role with the follow-up weekly series Countdown to Final Crisis. He was the lead writer for Marvel Comics's "Annihilation" eventhaving written the one-shot prologue, the lead-in stories in Thanos and Drax, the Silver Surfer as well as the main six issues mini-series. He also wrote the Star-Lord mini-series for the follow-up story Annihilation: Conquest.
Between 2005 and 2007 he co-created and often authored or co-authored independent comics such as 10, Tag and Hero Squared for Boom! Studios for Zapt! and I Luv Halloween for Tokyopop,Common Foe and Tabula Rasa for Desperado Publishing/Image Comics and Grunts for Arcana..
As part of The New 52, he co-wrote OMAC ,Green Arrow , Blue Beetle, and The Legion of Super-Heroes ( AGAIN ). Giffen reunited with J. M. DeMatteis on the Justice League 3000 series launched in October 2013. In 2014, he, Jeff Lemire, Dan Jurgens, and Brian Azzarello co-wrote The New 52: Futures End That same year, Giffen and Dan DiDio reunited on Infinity Man and the Forever People. His latest project was SCOOBY DOO : Apokolypse
His next project ( soon to be announced ) is a dream come true for him. Look for more news of it shortly.