Appearing all 3 days!
Booth C86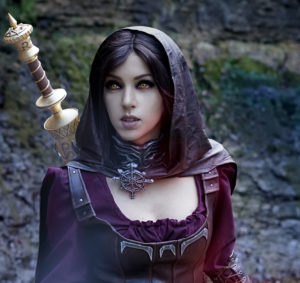 April Gloria is an internationally published cosplayer based out of Wichita, Kansas. Growing up in New Jersey, April expressed a love for everything creative ever since she picked up her first crayon. This love for art and creativity eventually inspired her to start making costumes based on her favorite characters from video games and other media. She has worked hard over the past six years to turn her passion into a full time  career.

Since 2013, April has constructed over 35 costumes and modeled many more.  April is known for  her attention to detail and her chameleon-like way of transforming into each character using wigs and makeup. 

April utilizes a variety of techniques when constructing her costumes including sewing, leatherwork, creating armor from foam and thermoplastics, wig styling, and makeup application. She is always eager to hone her skills and gain more knowledge. April has appeared at various comic conventions and video game expos across the United States, and strives to bring a spirit of positivity to the community.