The Cosplay Showcase is a fan favorite destination for Planet Comicon attendees and this year fans will have even more to see. Live characters from your favorite movies, comics and shows roam the Cosplay Showcase amidst realistic sets and backdrops which provide a wealth of fun photo opportunities!  Come see these amazing costumes and displays and then meet and talk with our Featured Guest cosplayers headlined by Jessica Nigri,  Kamui Cosplay, Steven K Smith, Calen Hoffman and Iron Brothers of Topeka.
STAR WARS COSTUMING GROUPS:
 Arguably the most popular group in the Cosplay Showcase is the Star Wars Universe which features several groups that are dedicated to replicating the look and feel of the popular movie franchise. These cosplayers are sanctioned by Lucas Films and must comply with strict guidelines to achieve approval.  The result is a fan experience that truly compares to a movie set with Jedi, Storm Troopers, R2 units, C3PO, Jawa, and many of your favorite characters from the movies! Here is the lineup of Star Wars Groups coming to Planet Comicon Kansas City:
The 501st Legion
is an all-crew member organization of over 12,000 members world wide, which seeks to promote interest in Star Wars through the building and wearing of quality villain costumes, and to facilitate the use of these costumes for Star Wars-related events as well as contributions to the local community through costumed charity and crew member work.
The Rebel Legion
 is a Star Wars based costuming fan club. The Rebel Legion's members create and wear costumes of the hero characters from the Star Wars saga, which includes but is not limited to the films, comics, books, games, and television shows based on the Star Wars saga. Although started in the United States in 2000, the Legion is now an international club that encompasses m​​ultiple nations worldwide and has become the premier Rebel costuming group in the Star Wars community of over 5,000 members. Since the Legion's inception it has been a crew member club of costume enthusiasts who can enjoy, express, and share their interest of costuming with others in the fan community.
The Mandalorian Mercs Costume Club
 is an international STAR WARS™ costuming organization dedicated to celebrating the STAR WARS™ universe through the creation, display, and wearing of quality character costumes that represent the Mandalorian characters and culture from the STAR WARS™ sagas. The MMCC promotes interest in STAR WARS™ and facilitates the use of these costumes for STAR WARS™-related events as well as contributing to the local community through costumed charity and crew member work.
The Dark Empire
 is a worldwide Star Wars costuming organization comprised of and operated by Star Wars fans. The Dark Empire was founded in April of 2007, in Tennessee, as a fan group for costumers preferring to focus on …the "dark side" of Star Wars. Since that time, the Empire has slowly been expanding the world over, with members not only in the USA, but also the UK and abroad.
Saber Guild
is a not-for-profit, LucasFilm-recognized Star Wars costuming group that specializes in choreographed lightsaber shows. We perform at charity and community events, as well as comic book and sci-fi conventions, all to raise money for charity and share our love of Star Wars with fans around the world.Saber Guild started in 2006 with half a dozen people in California, members of established costuming organizations and unofficial lightsaber choreography groups coming together to have fun, serve the community and represent the Star Wars brand in a way that had never been done before. Now, ten years later, Saber Guild has over 300 members in 18 temples and five countries. We are not only Lucasfilm's preferred lightsaber performance group, but we are the largest recognized lightsaber club in the world.
KCR2 Builders Club
 –  KCR2 Builders Club members build full scale R2 units from the Star Wars Universe. 'These ARE the droids you're looking for!'
Darth Artist -Darryl Woods
is a lifelong resident of the Kansas City area who claims to have been born with a paintbrush in his hand. He attended the Kansas City Art Institute, but considers himself a self-taught artist. He is a Lucasfilm recognized character artist.
---
Iron Brothers of Topeka – IBOT
One of the most entertaining and inspired groups is the IBOT troupe from Topeka, Kansas! This is a family of cosplayers and costume builders that have a flair for the awesome! Their larger than life,  fully functioning, Iron Man, War Machine and Iron Patriot are always crowd pleasers! And wait a sec… Is that Stan Lee? No, its just dad! Mom and Jen are part of the supporting cast of characters that round out this amazingly talented group!
The Kansas City Predators Costuming Group
will have you worried that hunting season is open in Bartle Hall! The KCPCG  are a group of talented cosplay fabricators and fans that love to make costumes and props based on their favorite movies, books and comics……predator!  'Get to the chopper!'
The 234th Tigerhawk Garrison of The Finest: A G.I. Joe Costume Club
will return for their fifth year to Planet Comicon.  Members cosplay the Counter-Terrorist Strike Team known as G.I Joe, and the evil forces of Cobra. Be sure to come by their display to talk about the fandom, get your picture taken with Joes and Cobras, and see their battle station playset brought to life-size scale!
Another Castle Creations
is a group of Mid-West cosplayers with a glittery style and they have a passion for creating and wearing high quality cosplay. If you catch the five of them talking, they are likely talking about their next build. From princesses to superheros, and villains to middle earth dwellers, they enjoy bringing to life characters from many fandoms. Another Castle Creations has traveled to many conventions throughout the Mid-West, and beyond, and are excited to again be returning to Planet Comicon!
KC Cosplay and Photography (KCCP)
is a group hub for Kansas City and surrounding area cosplayers, photographers, and crafters. The group features active discussions, event coordination, and all around camaraderie . Whether you are interested in building costumes, doing charity work, or just hanging out in costume… All are welcome. Many fandoms are represented by the members of KCCP and they will be out in full force in the Cosplay Showcase! Be sure to come by and say hello! If you need cosplay repair during the convention, KCCP will have cosplay repair supplies at their table!
The Fellowship Cosplay Group
Featuring Matt Carra: Costume/Prop Designer & MACfxStudio owner
 This year, for our Tolkien and Lord of the Rings fans we are proud to return the talented cosplay group, The Fellowship Cosplay Group! They will have a variety of Lord of the Rings costumes on display! The cosplay troupe consists of lifelong friends and family who enjoy creativity, ingenuity and spending time together. Their group includes members of all ages from grandparents to children. Using formal education skills in art, drafting, carpentry, blacksmithing and business they work together in creating their group cosplay. Members of the fellowship enjoy participating in local festivals, creative writing, performing arts, costume design and construction, and theatrical design. As fans of Tolkien they design their cosplay to accurately reflect descriptions from the books and movies. The Fellowship shares a goal of bringing more interactive cosplay experiences to the fans of Tolkien and introducing others to Middle-Earth. Stop by their booth and take an up-close look at their amazing costumes. You won't want to miss this chance to talk with the groups co-founder, Matt Carra, and owner of MACfxStudios.us, about how they design and create their costumes, props, and special effects used in their cosplay.
USS Valiant
The USS Valiant, NCC-74210, is the Kansas City Metro area chapter of STARFLEET, The International Fan Organization, Region 12 and also the Flagship of the Starfleet, Sol Sector – Third Fleet. Founded in 2014 with members from all around the area, the Valiant is a Star Trek based fan club who has two main missions:
Our Primary Mission – Community Service through Harvesters, Toys-for-Tots, and Red Cross blood drives – just to name a few. Our Secondary Mission – Camaraderie and fun through mutual shared interests in Sci-Fi, Comics, Gaming, Costuming, and the shared vision that the world can be a better place: but only if someone starts the process. Find us at www.ussvaliantsfi.com
The Kansas City Potterheads
The Kansas City Potterheads is a group of people united throughout the Kansas City metro that all share a common love and obsession for the Harry Potter universe. We do many get-togethers throughout the year ranging from local Comic Cons, game nights, movie and book premier nights, as well as crew membering throughout the city. The objective is to spread the love and beautiful world that JK Rowling has created in her expanse universe of books, movies and many other literary creations. The Kansas City Potterheads have the pleasure of being included in the Cosplay Showcase at Planet Comicon in March 2019 and Smallville Comicon in June 2019, as well as hosting many new, fun and excited events for 2019.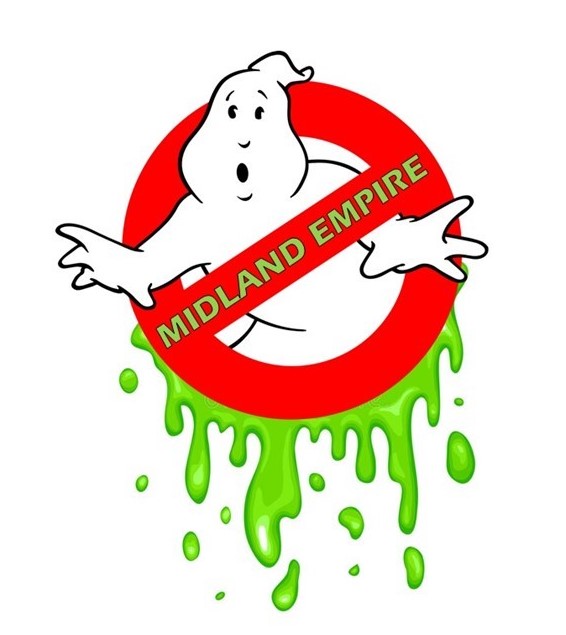 Midland Empire Ghostbusters
The Midland Empire Ghostbusters is a nonprofit cosplay group focused on crew membering and, of course, anything Ghostbusters. Since formally establishing the "franchise" in January 2018, the five founding members—Neal, Crystal, Dustin, Nick, and Rickie—have crew membered for charity and assisted with other nonprofit groups' fundraising efforts, and they continue to look for other ways to give back. Most recently, the team introduced their newest addition: the Ecto-1M, autographed by Ernie Hudson himself.
Last updated: Mar 13 2019, 9:10 PM