Appearing all 3 days!
Booth 3409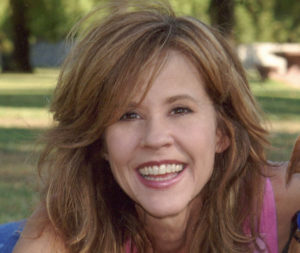 Autograph Price: $50
Photo Ops: $50
Selfies: $50
Combo Autograph/Selfie - $80

From the age of five, Linda Blair had to get used to the spotlight, first as a child model and then as an actress, when out of 600 applicants she was picked for the role of Regan, the possessed child, in The Exorcist (1973). Linda quickly rose to international fame, won the Golden Globe.
Over the next few years she had no trouble securing lead roles in a number of pictures, including the highly successful television films Born Innocent (1974) (the #1 TV movie of that year) and Sarah T. - Portrait of a Teenage Alcoholic (1975), as well as the Exorcist sequel Exorcist II: The Heretic (1977).
In the '80s, Linda did two cult classics: the women-in-prison film Chained Heat (1983) and the femme fatale vigilante action film Savage Streets (1984). She continued acting in numerous films throughout the '80s and '90s, including the Exorcist spoof Repossessed (1990). In 1997, she also took to the Broadway stage and starred as "Rizzo" in the revival of "Grease." She received widespread mainstream attention again in the 2000's with the theatrical re-release of the Exorcist, followed by a hosting job on the hit Fox Family TV series Scariest Places on Earth (2000), which ran for six years and followed Linda as she visited notorious "haunted" locations around the world.
Linda was born in St. Louis, Missouri and has been a Hollywood icon for over 40 years, but it is her first love of animals that has ultimately taken center stage in her life. She now runs the Linda Blair WorldHeart Foundation, a non-profit 501C3 tax deductible organization dedicated to rescuing and rehabilitating abused, neglected, and abandoned animals from the harsh streets of the Los Angeles area, as well as from the overcrowded and overwhelmed city and county animal shelters. She works and lives on the 2-acre rescue sanctuary full-time in California, which was featured on The Today Show in a segment titled "From Devil to Angel." Of course, she also makes frequent appearances at horror fan conventions to celebrate the legacy of the Exorcist and spreads the word of her foundations and educates about animal cruelty all over the country